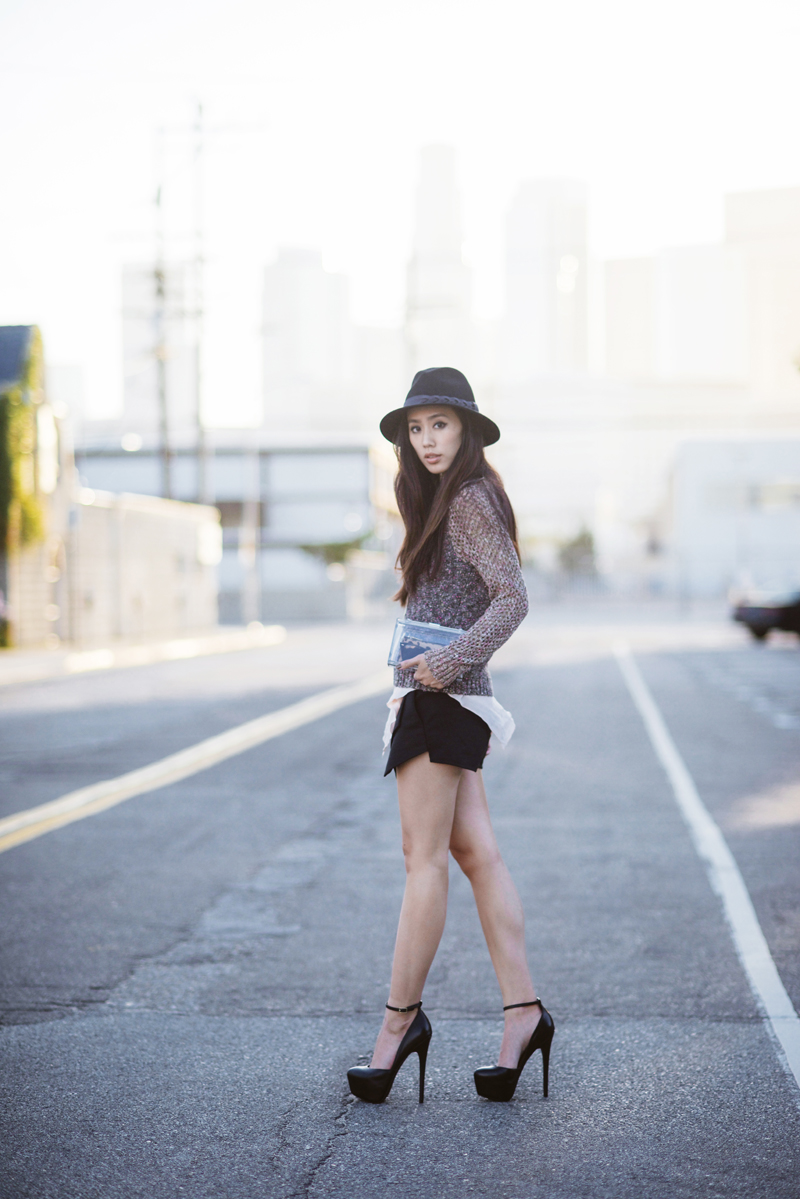 So sorry it's felt like forever since I've last updated! A week ago to be exact- but it still feels like such a long time ago. I had meant to update this ol' page a few days ago but the past weekend was occupied with a quick trip to San Francisco, and the days after Monday I'd been feeling a little under the weather (again). But I'm back on here and I wanted to share with you the last bit of my posts for Steve Madden.

For the last segment, I paired up my two favorite black leather pairs from Steve Madden with a touch of pink, one with a muted pink (as you see above) and the other with a splash of bright pink (see at the bottom of post).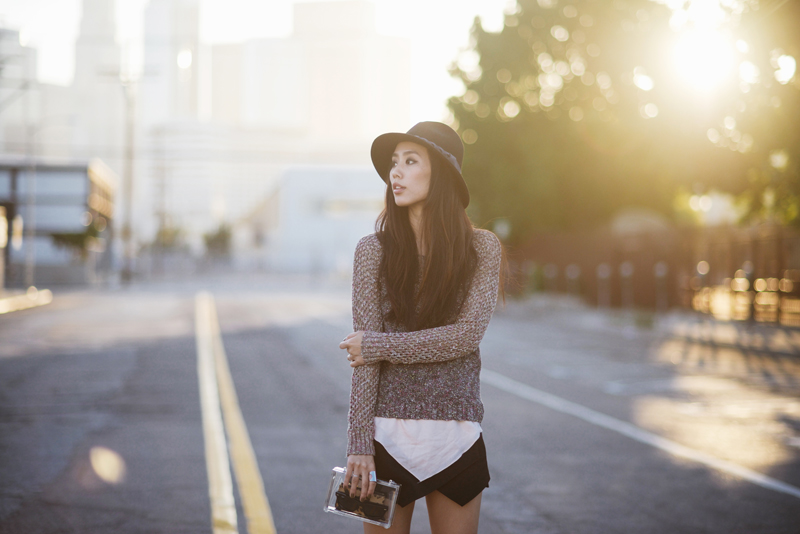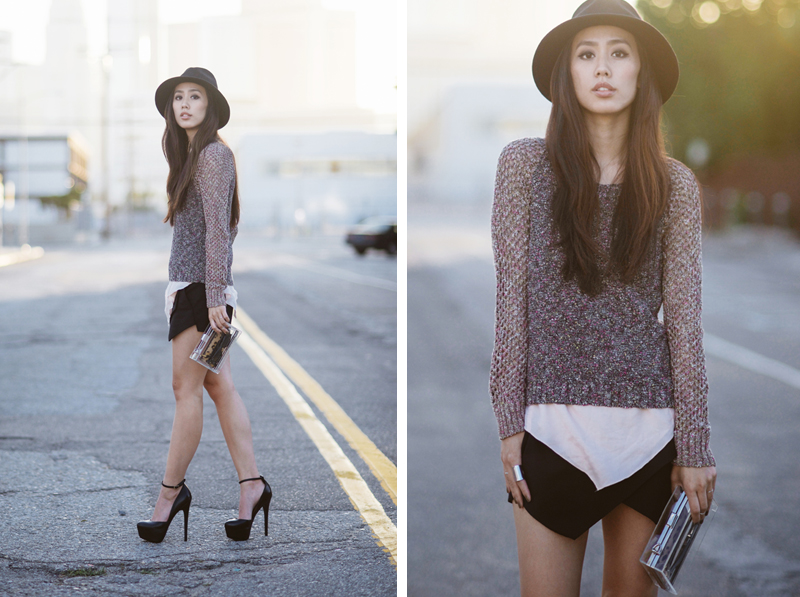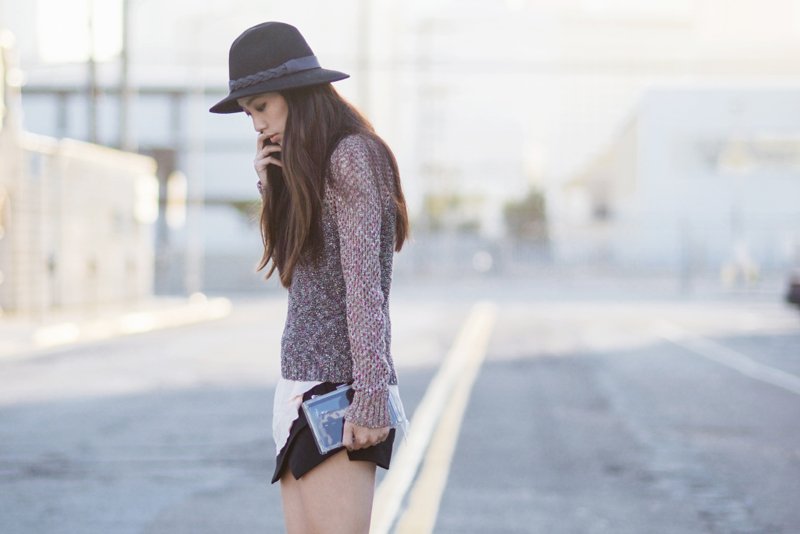 Rag & Bone sweater, Zara camisole and skirt, Steve Madden platform heels, Choies box clutch, Jessica Simpson hat

I thought these platform heels gave just the right amount of appeal to the casual baseball knit sweater and Zara skort. I'm really not familiar with walking in platforms anymore, but this pair was too good not to risk wobbling around in. Love the cut on the outermost part of the each side!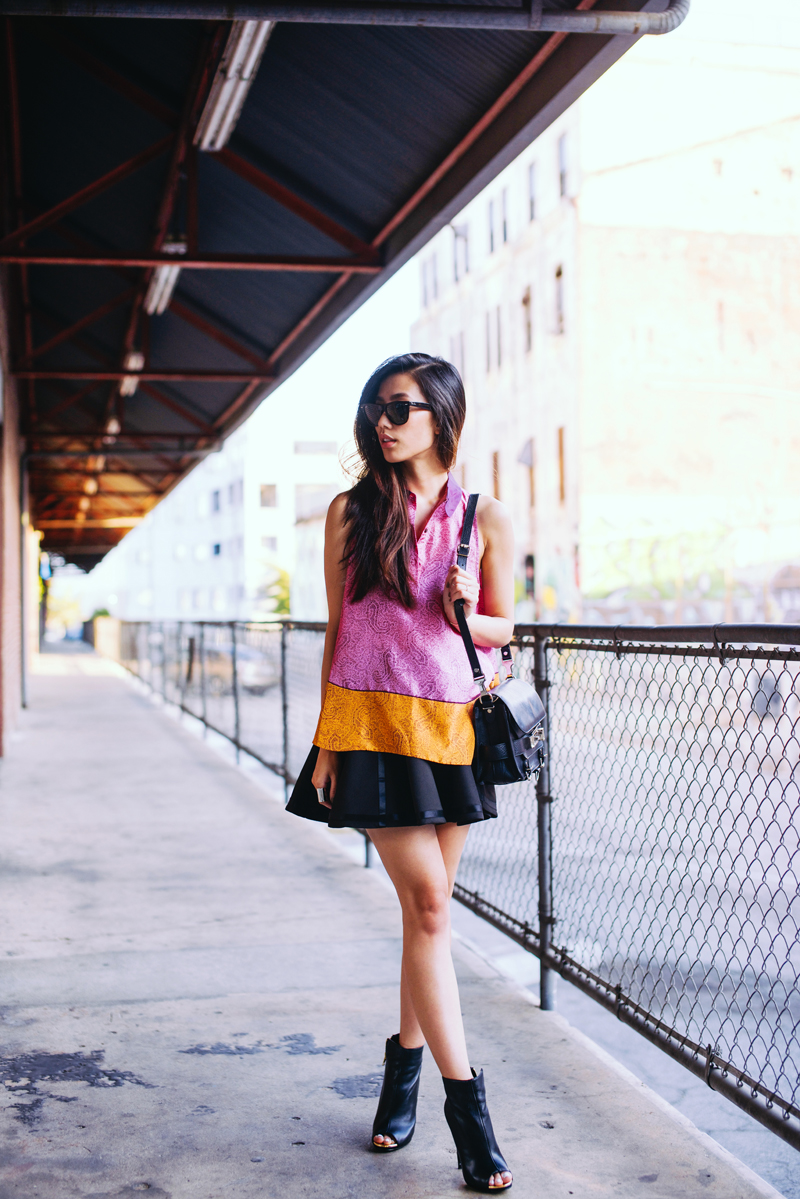 Probably my favorite of them all: the Dianna boot. They're probably the edgiest of the shoes I've seen on Steve Madden, too, so naturally I felt they needed a little girlishness. Toe caps come in a metallic gold so I thought this silk top with a thick gold lining would be fun with the pair.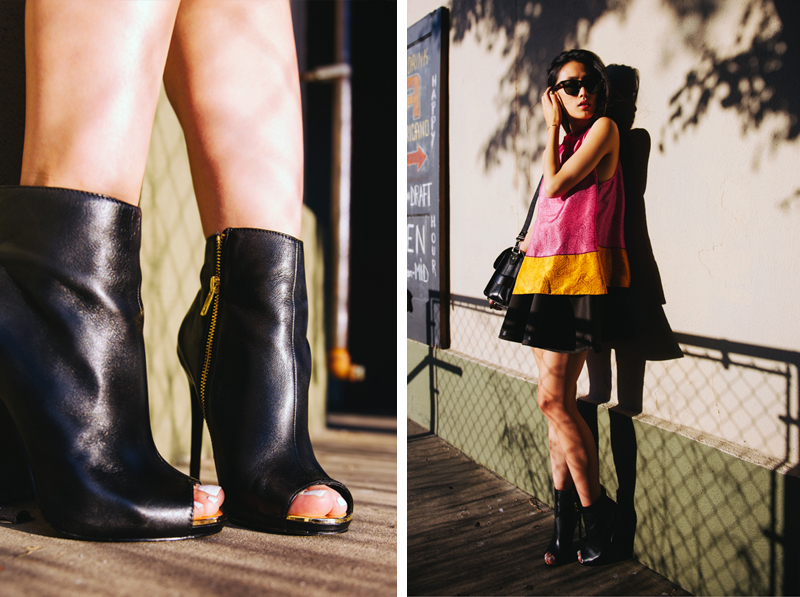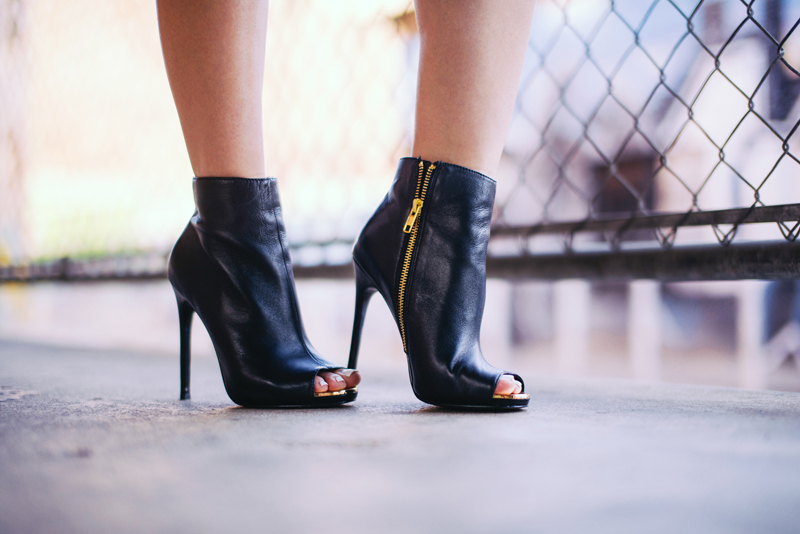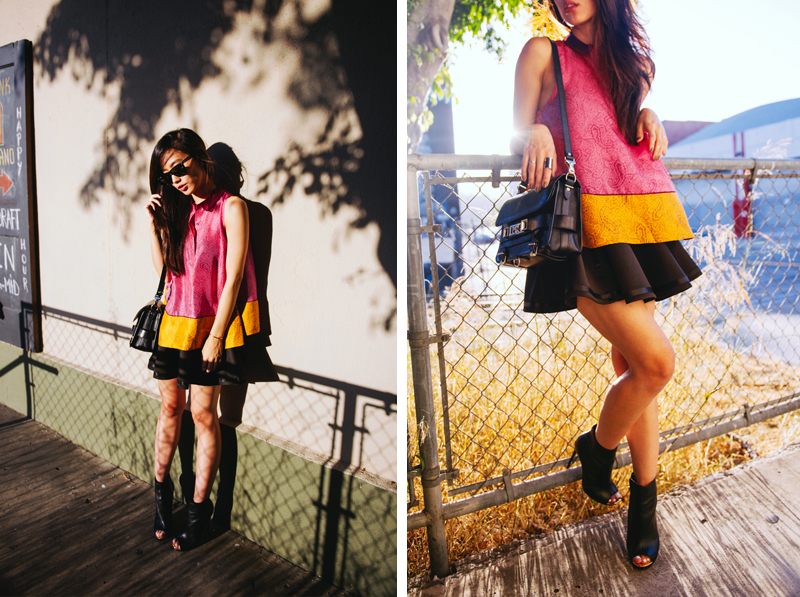 Elizabeth and James top, Akira Chicago skirt, Steve Madden boots, Proenza Schouler PS11, Ray Ban wayfarers

Added a flouncy skirt (my absolute favorite!) and made for an illusive tri-colored dress-frock sort of thing. I've never been one for color blocking, but I love that a pair of shoes can do that to you- make you try something new. Although I'm sure more often than not I'll revert to my ways and I'll be wearing these open-toe booties with boyfriend skinnies and muted colors.