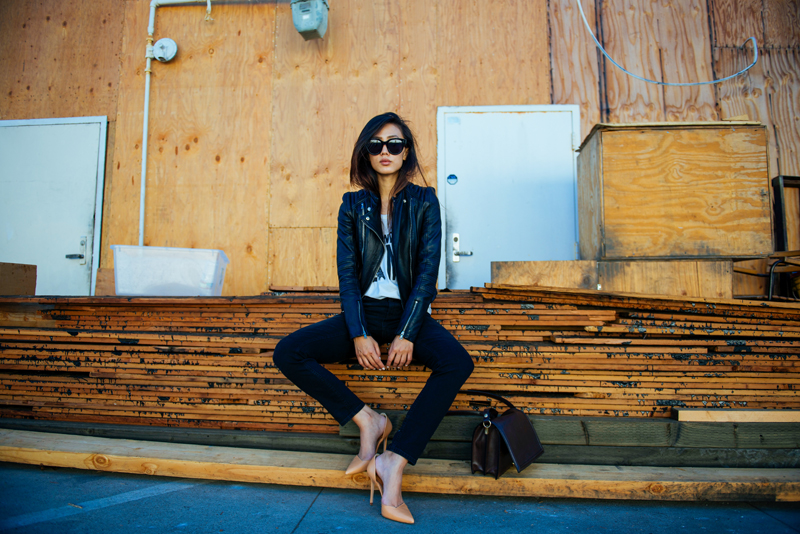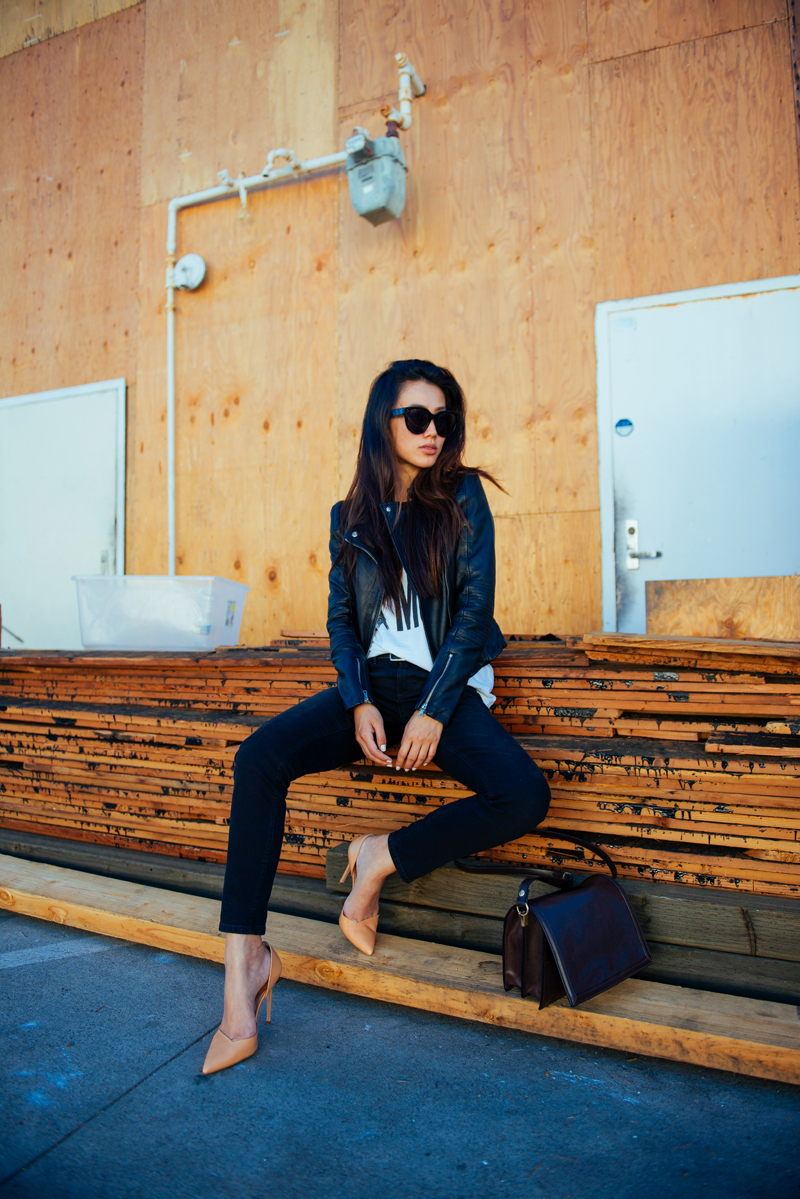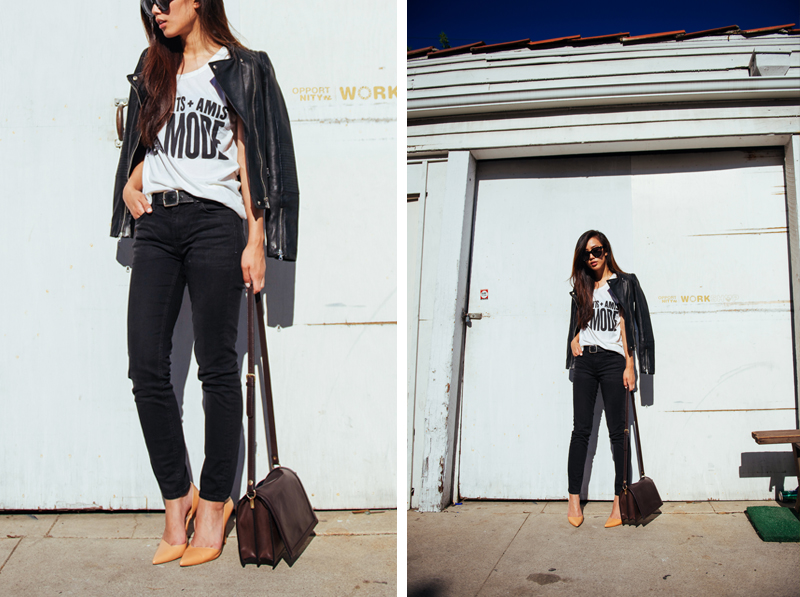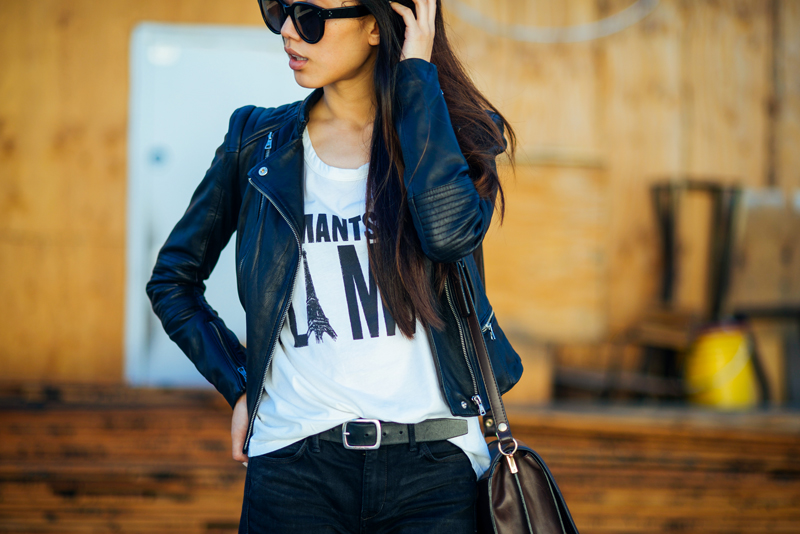 Lovers + Friends muscle tee, Zara leather jacket, Madewell skinnies, Céline sunglasses, Zara pumps and bag

TGIF! I wore a similar outfit to this on my way to the airport earlier today. Airport travel wear almost always consists of a tee, jeans, and a leather biker for me. I'm blogging from Portland right now- so happy to be here! I'd been meaning to visit this place for over a year, and I just came back from a successful donut and happy hour experience, so, yeah, Portland's great thus far.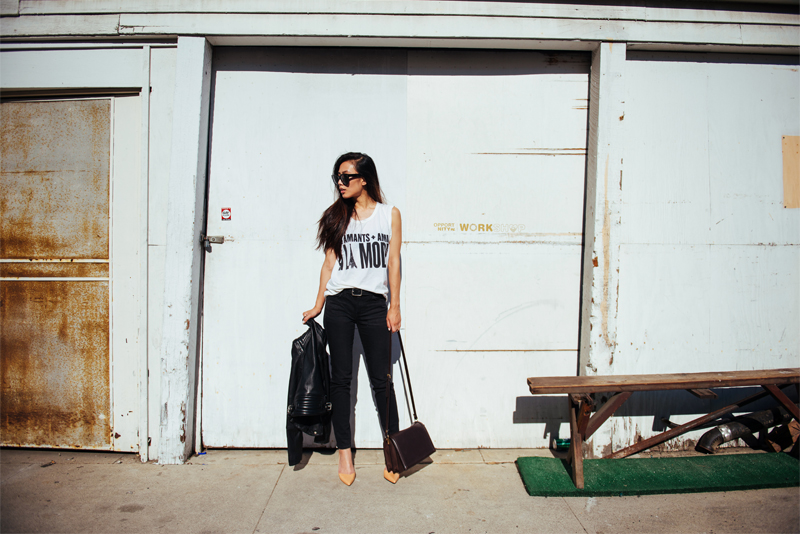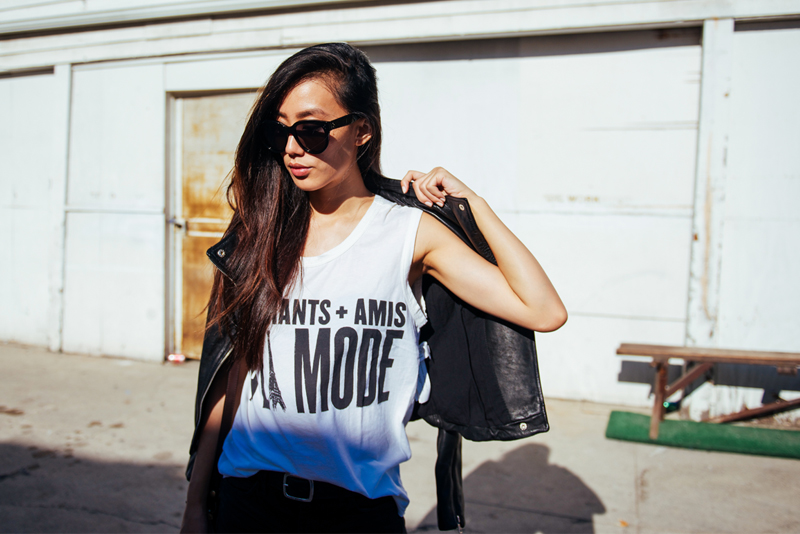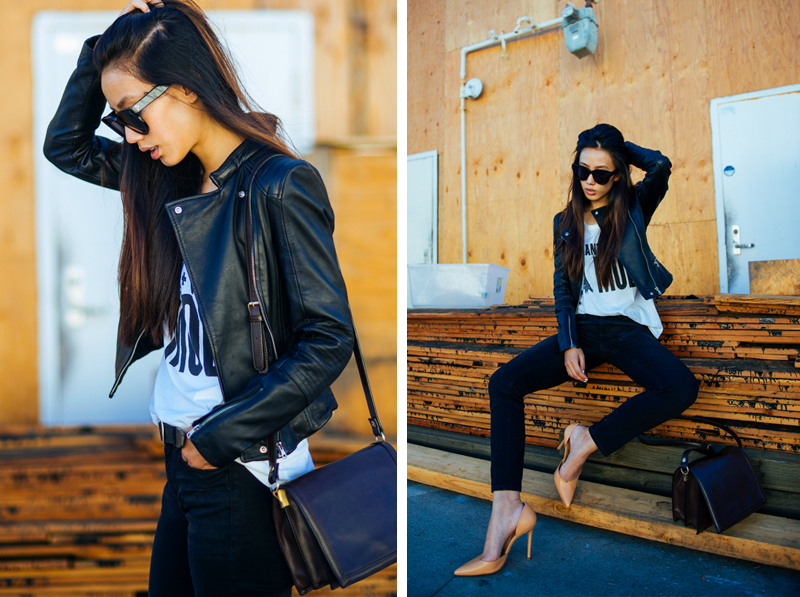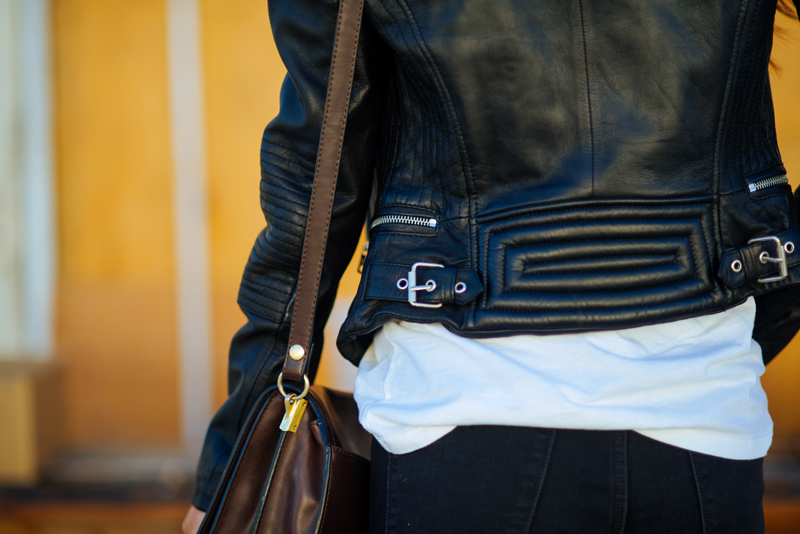 As many dark pairs of denim I have, I'm still on the lookout for that one perfect pair that has the right kind of washed up black-gray. This one from Madewell comes pretty close to that. And with a pretty flattering fit, too, at that. Come to think of it- the fit of their new line of denim skinnies is probably the best feature. Also very much digging these, these, and these.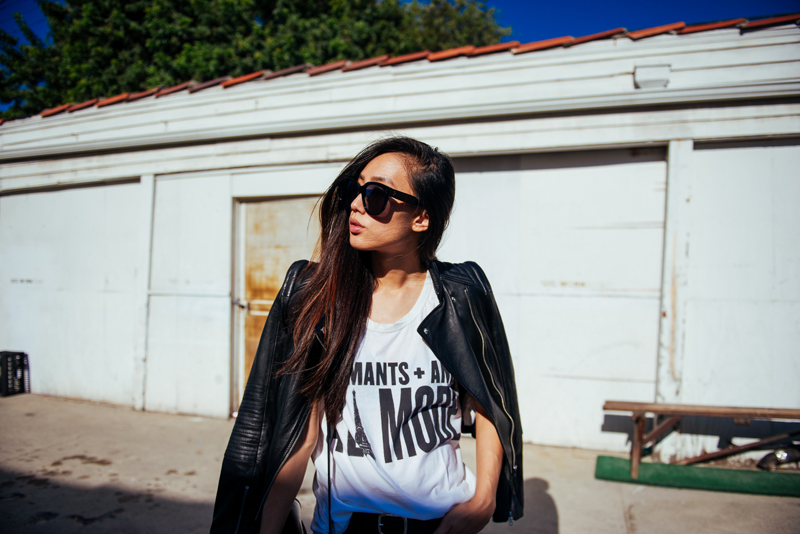 Hope you guys enjoy the weekend! Follow me on Instagram for updates on Portlandia :)