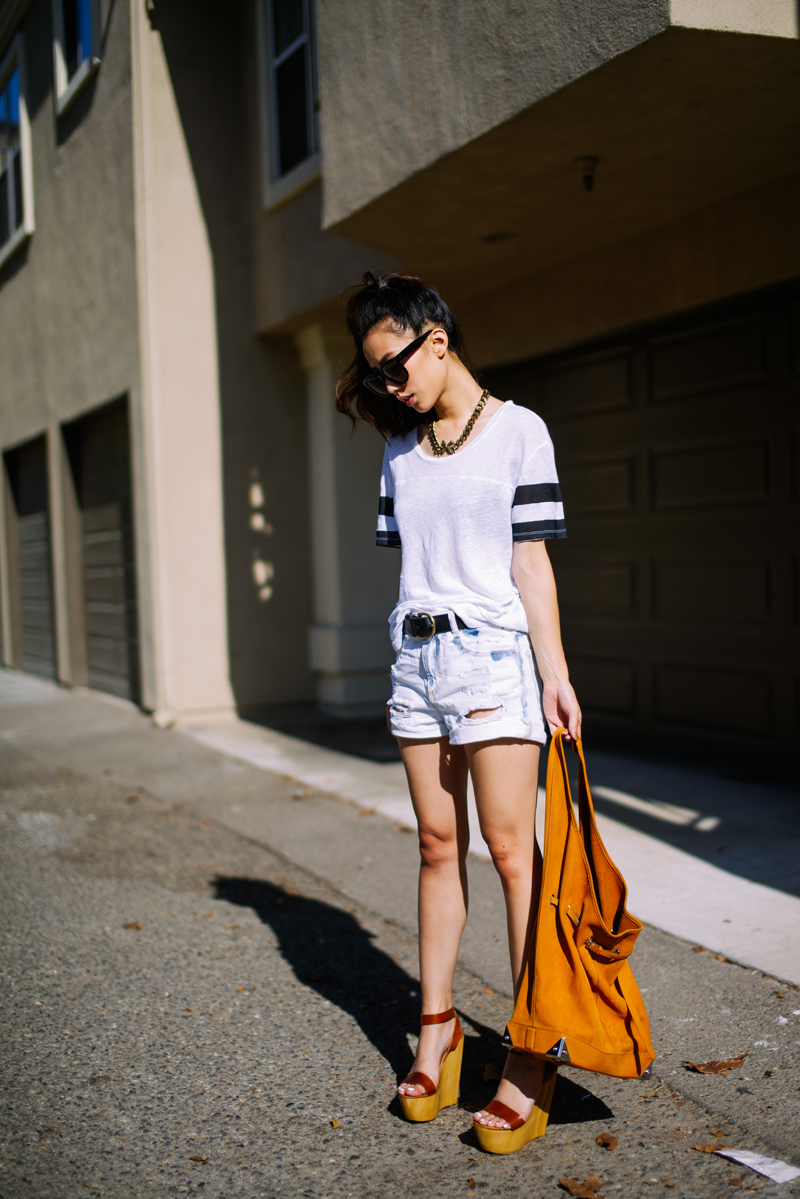 My trunk is most conveniently known as my second closet. It's where I throw all of the extra shoes and other articles I can easily change into when I've had an entire long day out and when I want a different look for nighttime adventures. Most days I get to stop by home to do a quick change but other times I'll just look into my car and switch out the shoes, throw a blazer over, and change out the purse.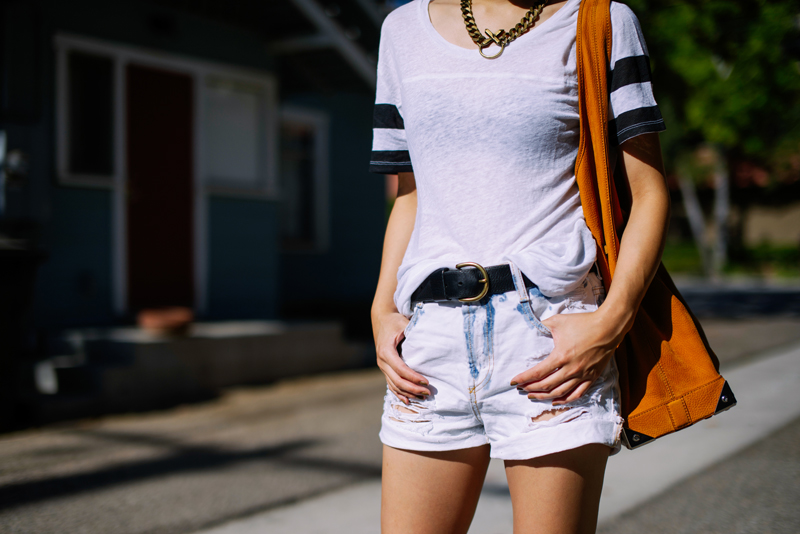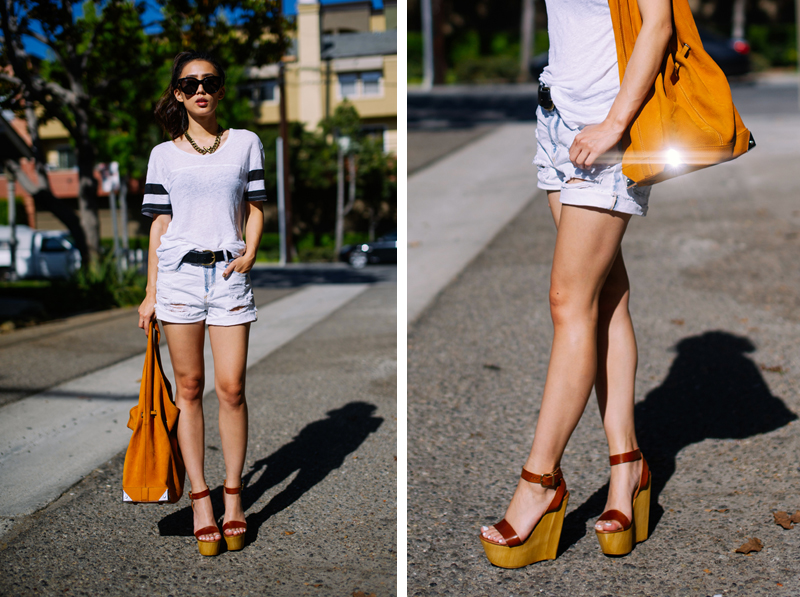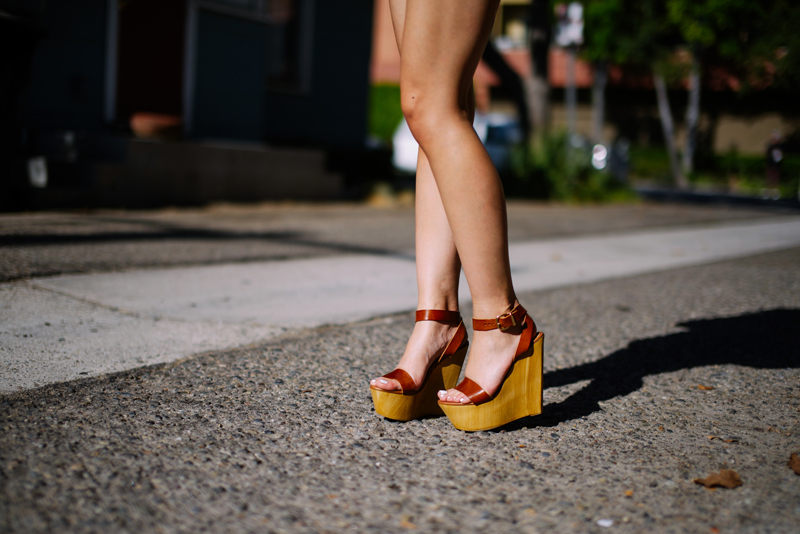 Zara t-shirt and denim shorts, Steve Madden wedges, Alexander Wang tote, Céline sunglasses, Madewell belt, Luv Aj choker

Opted for a beachy wedge with a sporty tee and dyed shorts for the day. I figured a t-shirt and denim shorts combo would be easy to work into and layer under other things for the evening. Leaving the top and bottom at their most basic gives a lot of options in shoe wear-- something easy to do when changing on the go.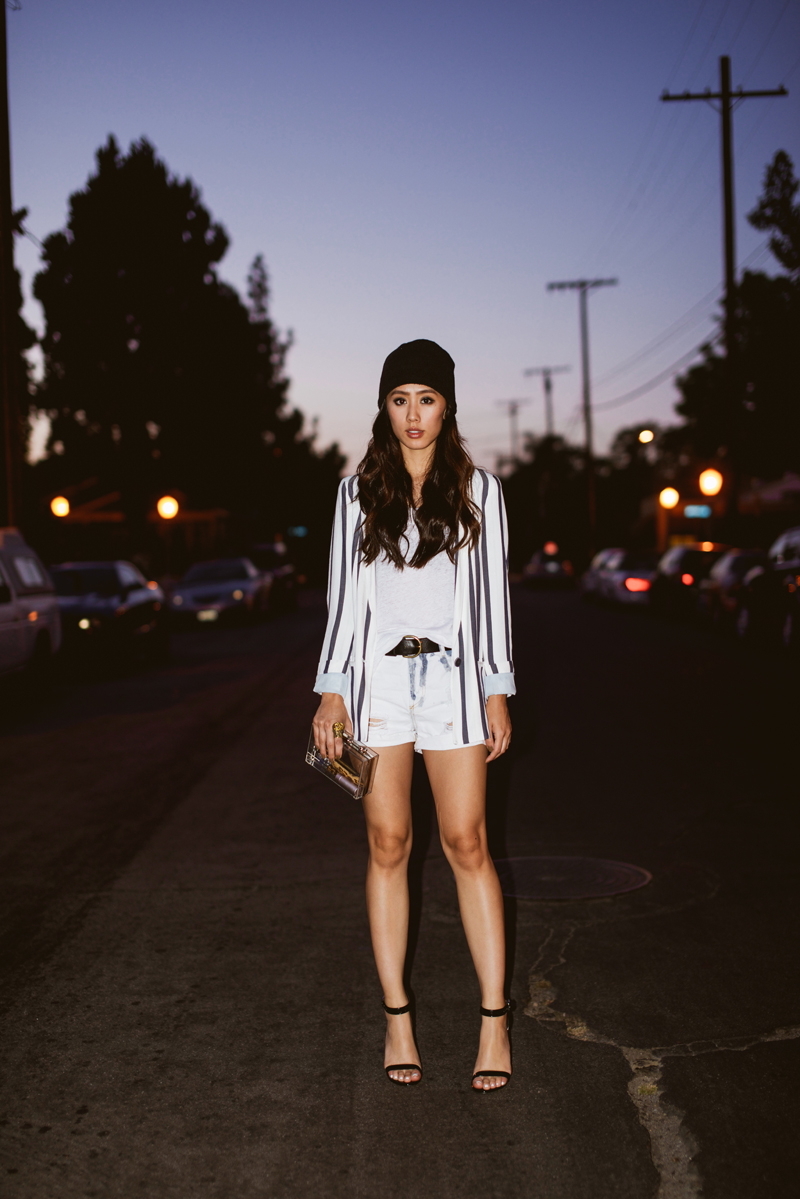 Since it's only been mildly warm, L.A. evenings can get pretty chilly. I threw a striped blazer over the earlier get-up, switched the wedges out for a pair of patent sandals, and got rid of the bulky tote for a crisp boxy clutch. Found that my beanie had been living in my car for a little while so I threw that on, too, for good old times' sake.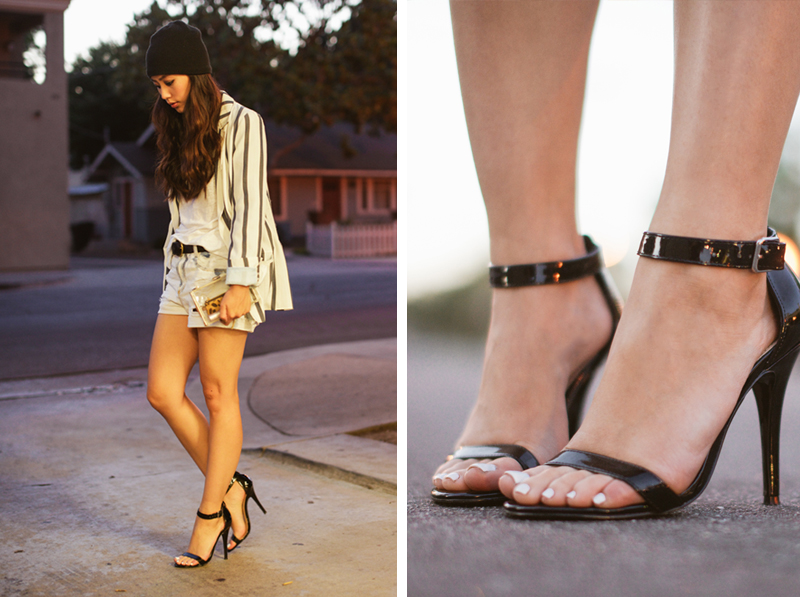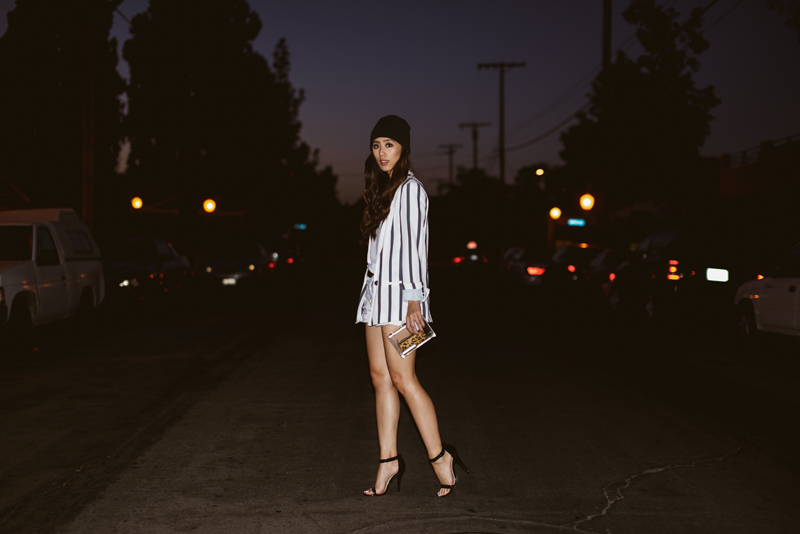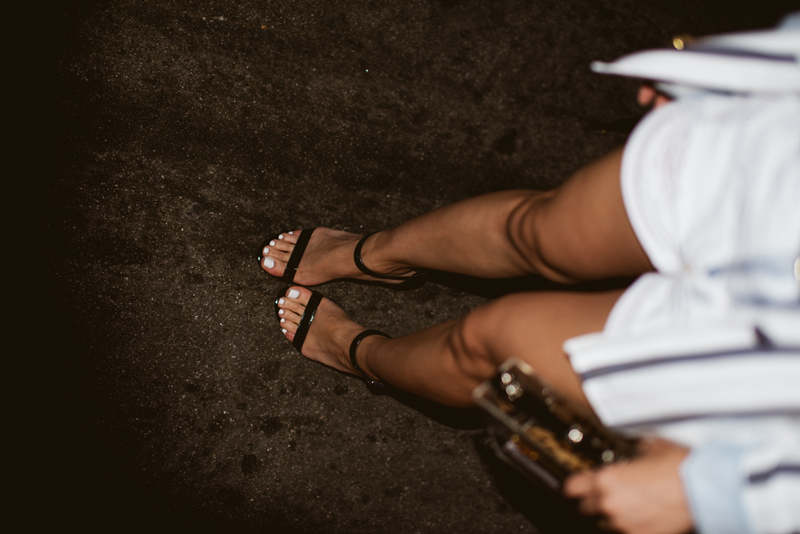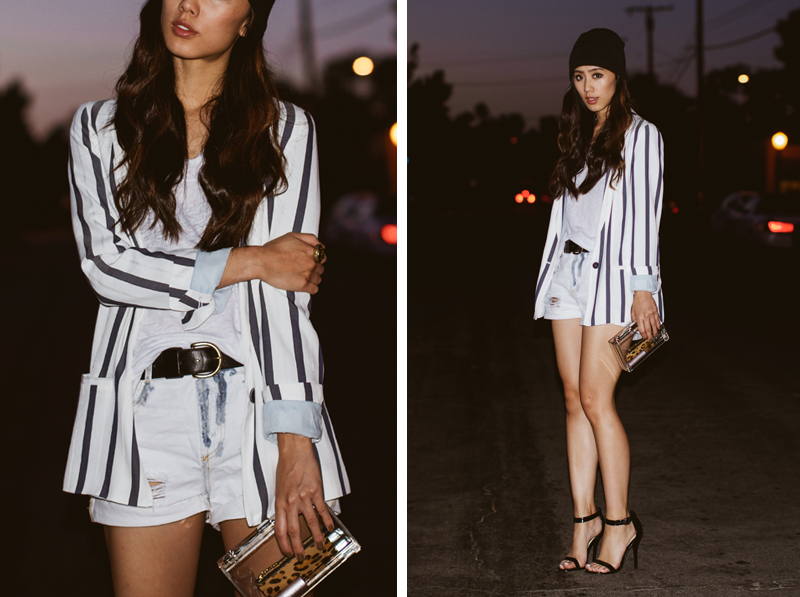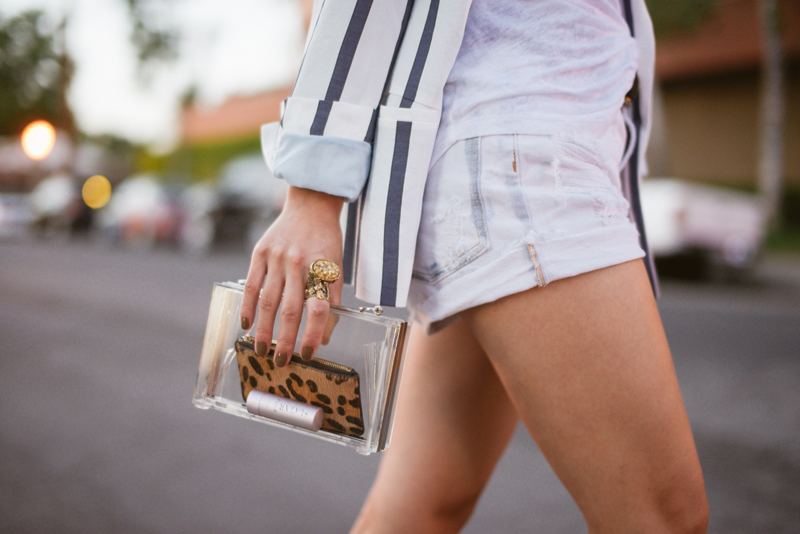 Zara blazer, Steve Madden sandals, Choies box clutch, Madewell belt, YSL ring

I'm loving these patent sandals- dressed up or down, they're considered perfect for trunk inhabitation. I know I can't be the only one who visits the trunk for a quick switch... what little outfit changers are you guys storing in your cars?