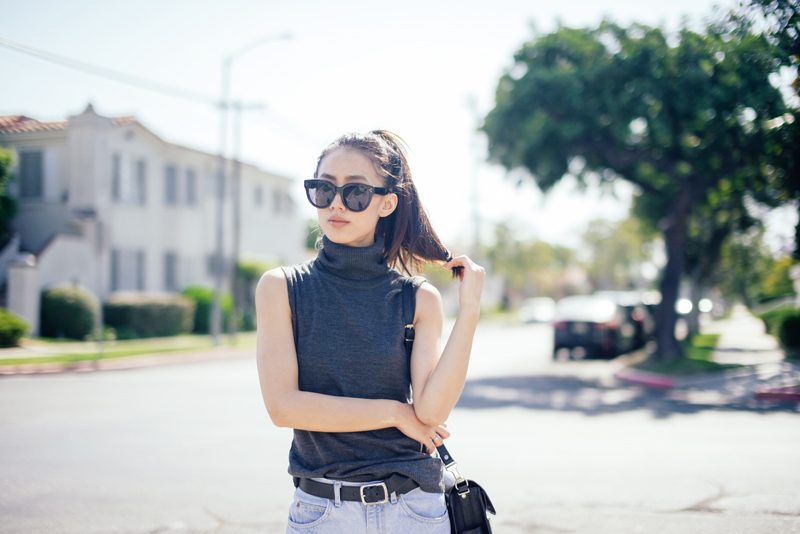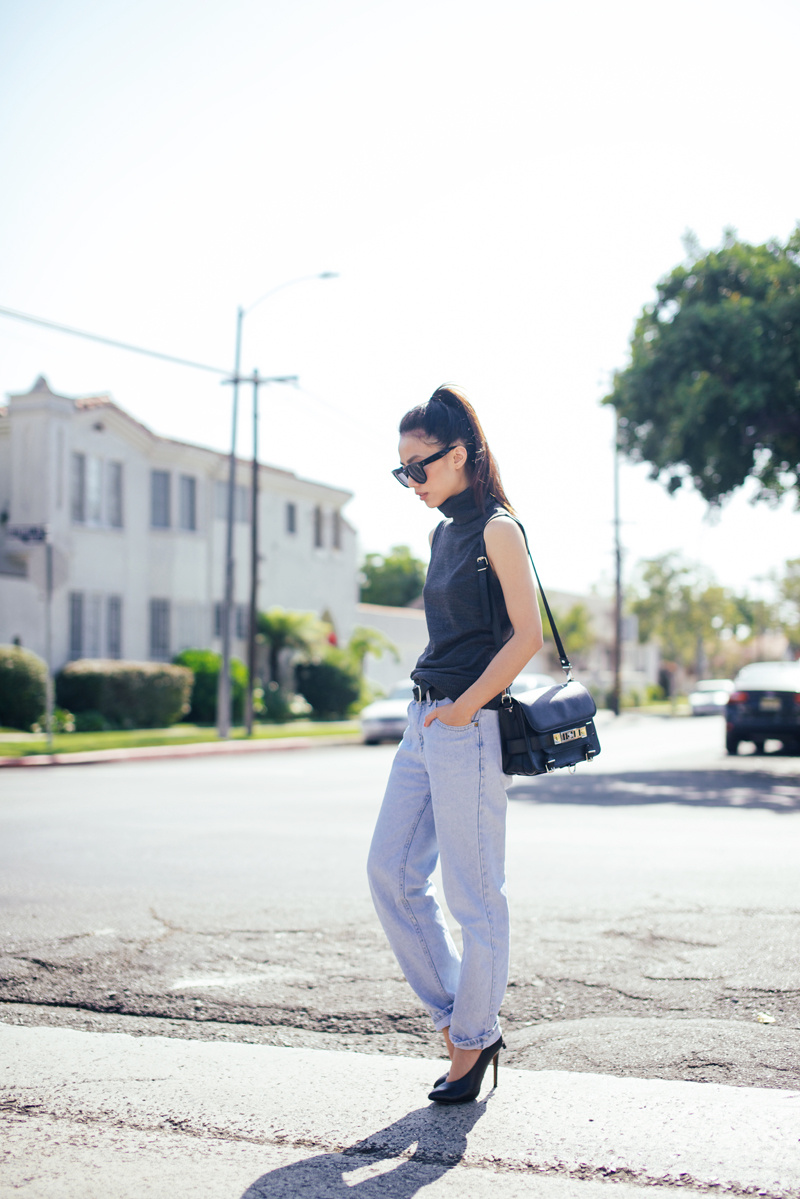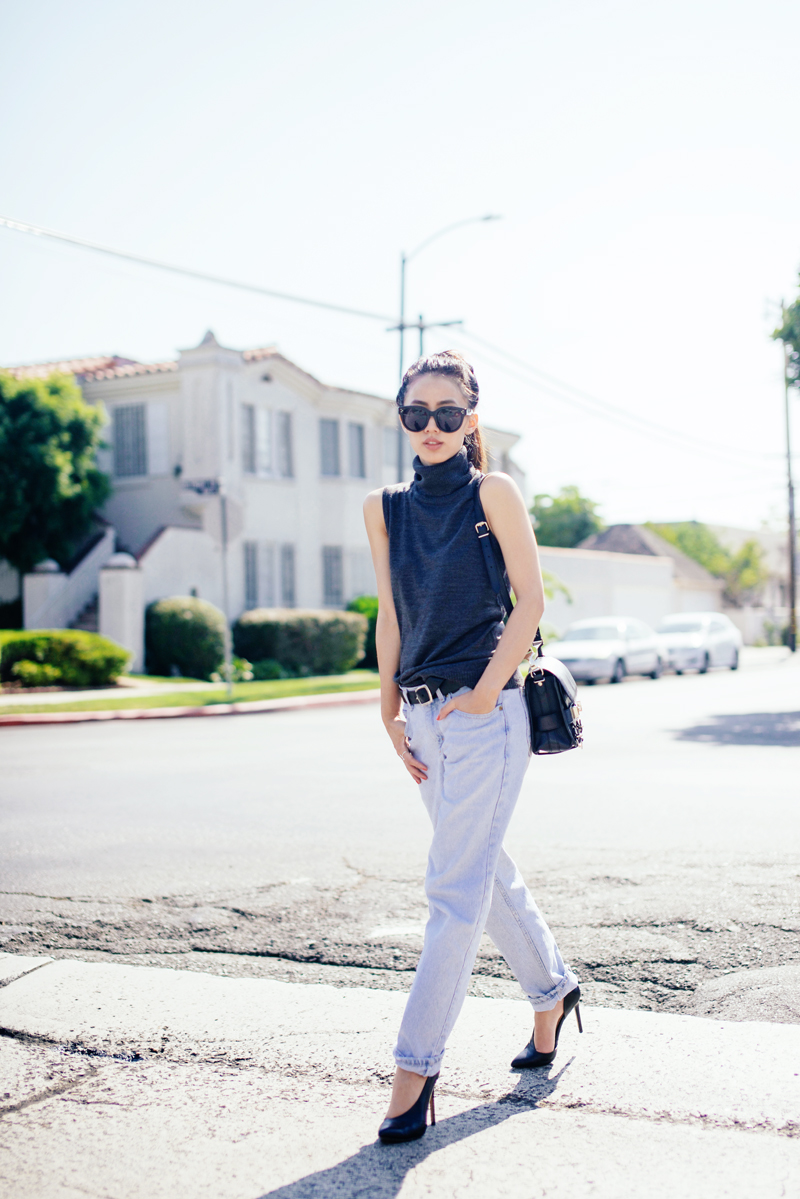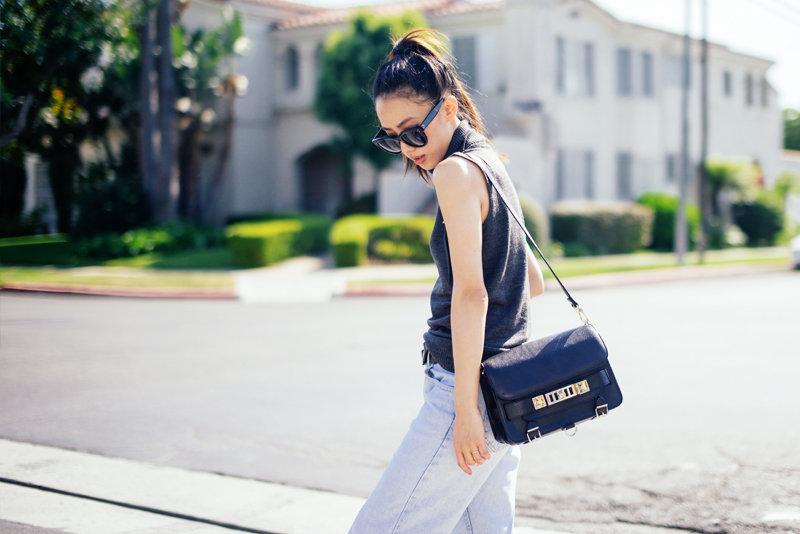 Spiegel top, Levi's boyfriend jeans, Zara pumps, Proenza Schouler PS11, Céline sunglasses

Temperatures dipped to a lovely mid-70s all weekend and I thought it was opportune to wear this sleeveless turtleneck knit from Spiegel. Ever since I saw campaign photos of the mustard Elin Kling for Marciano sweater, I've developed a soft spot for turtlenecks- they're chic but in that geekish, unassuming way.

I was actually introduced to the brand Spiegel only recently, but it's been an established brand for nearly 150 years (whoa). Spiegel screams American classic, having made special notes on trends and iconic styles throughout the decades. Fast forward to today and you have Richard Lowe III, who is the current International Creative Director of Spiegel. His Spring'13 line is still classic but modern, so I was happy to find a few pieces that I could definitely wear in and out of spring and summer days (hello baseball tee with lace sleeves!). If you're new to Spiegel like myself or want to revisit the brand, try looking for some classic gems that could fit right into your everyday closet with a 20% off code "Spiegel2013". For more info on Spiegel, follow their Twitter and Facebook.