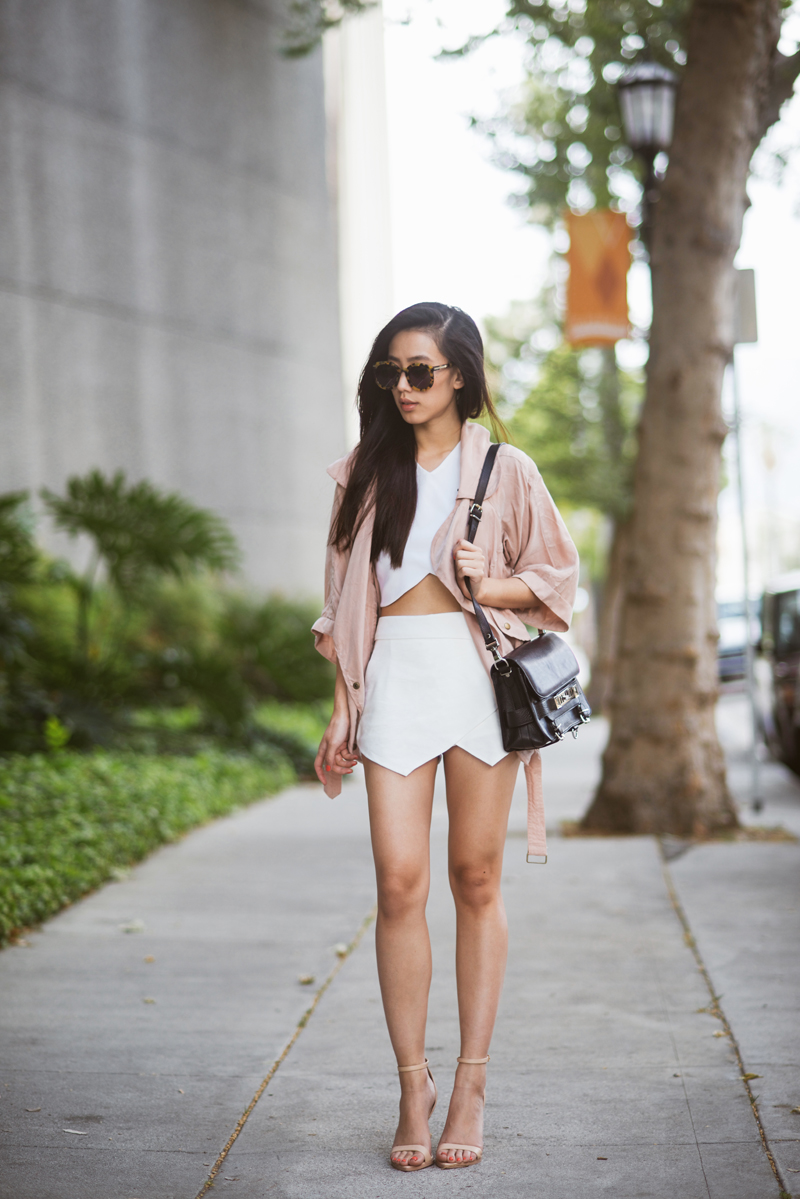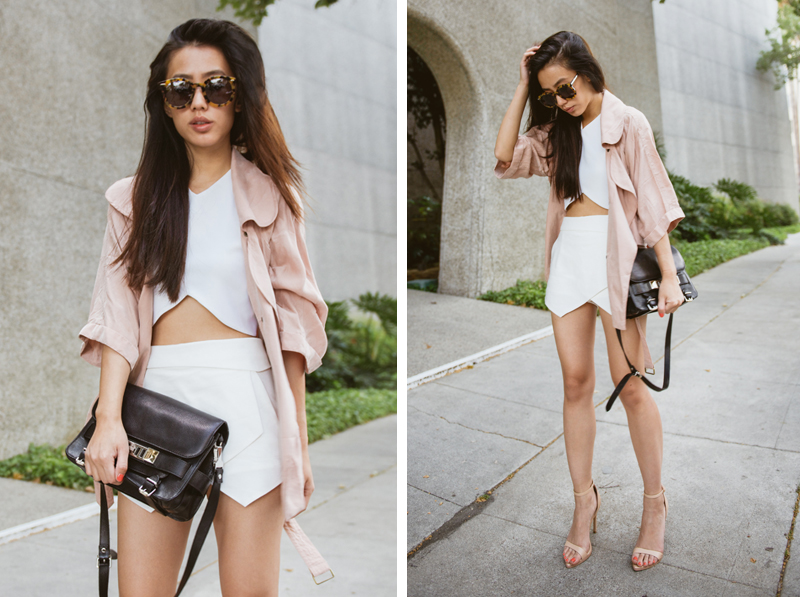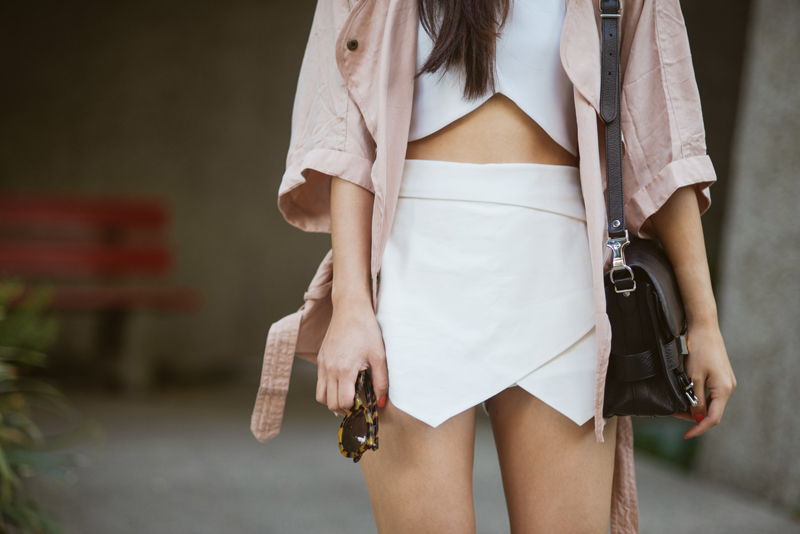 Lovers + Friends jacket, Zara top and skirt, Karen Walker sunglasses, Proenza Schouler PS11, Zara sandals

Having borrowed inspiration from Balenciaga's gorgeous SS13 crop tops, Zara's got me once more. And yeah, I know I said I'd put this skirt to rest for a little while, but pairing it with this cropped top was too inviting to. After a little altering, it was inevitable for a revitalization. Anyway, the weather's been climbing pretty high throughout the week and all I'm seemingly into wearing are crisp whites, pinks, and beige--either that, or going black on steroids. That--sticking to one side of the spectrums--and a little bit of SPF, Jurlique's silk finishing powder, and liner. Keeping it to a minimum these days.

P.S. I'm hosting a RayBan giveaway with Sunglasses Shop, with four more days for you to try and win. See this post to check out the pair and the simple steps on how to enter.