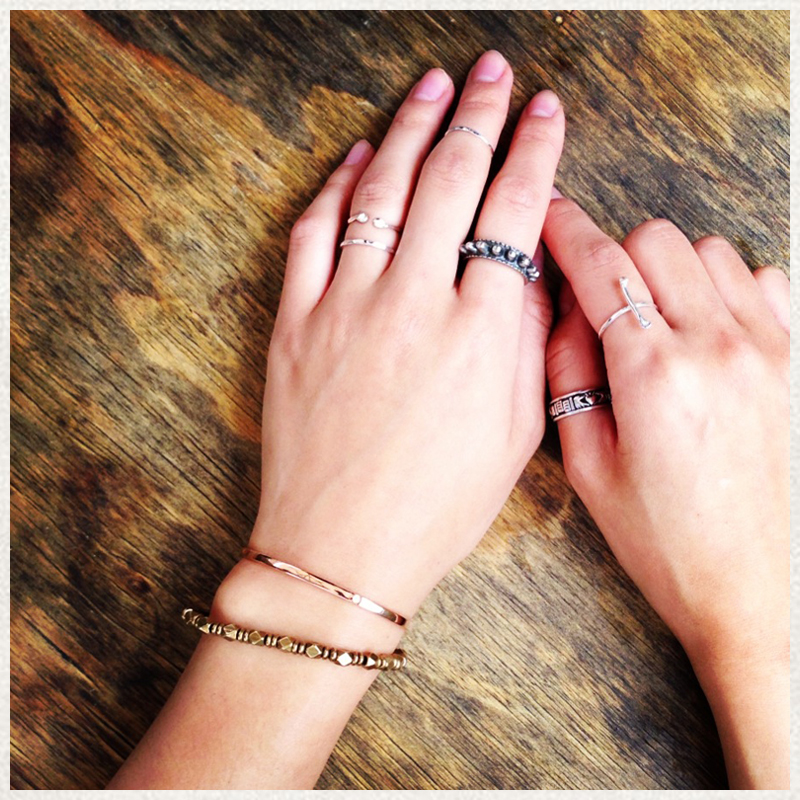 Various rings from the Brooklyn flea market, Vanessa Mooney, VeraMeat, and bracelets from Jennifer Zeuner (gold version) and Vanessa Mooney




L-R: preview of my next outfit post (to come tomorrow!) wearing everyone's favorite skort and Alexander Wang 'Lovisa' pumps; having ice cream for the umpteenth time this month; me after having achieved wavy hair (woo!); and having a coffee moment with a friend visiting from Nashville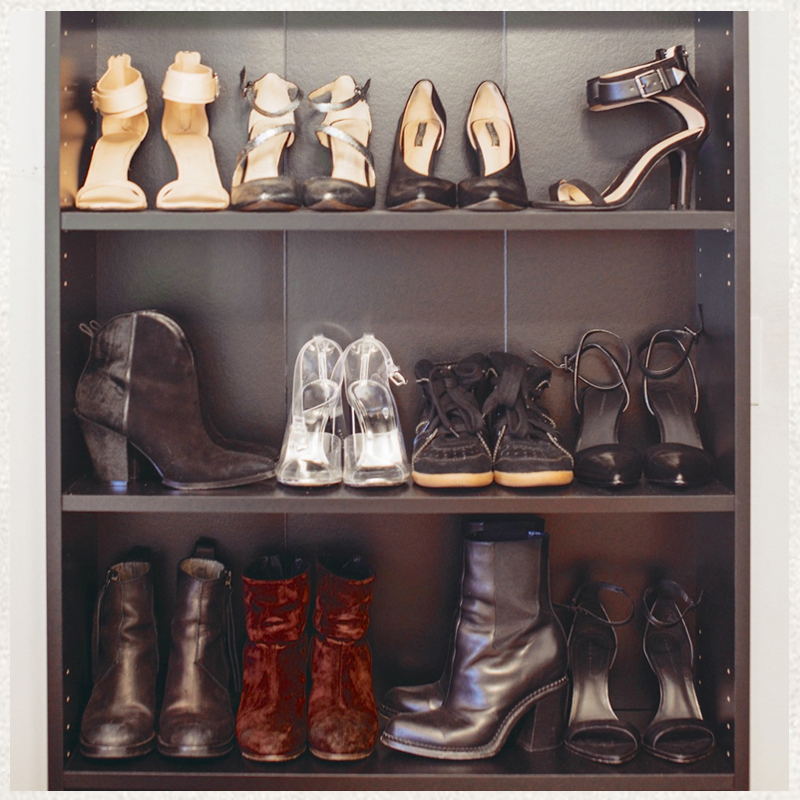 First row: all Zara; second row: Sigerson Morrison, 3.1 Phillip Lim, Isabel Marant, Alexander Wang; third row: Acne, Rag & Bone, Theyskens' Theory, Zara

I had been meaning to do this for months now but over the weekend I finally found the time to put together a bookcase I got from IKEA to display some of my shoes. Until I've completely settled on a place of my own, this will do! Do any of you store your shoes in a bookcase?



L-R: peace-out to SF right before my friend Melly and I hit the road for home, wearing a leopard print coat from ASOS and Alexander Wang 'Lovisa' pumps; mint mojito iced coffee from Philz, one of my favorite spots in San Fran; loitering in the dewy, peaceful Golden Gate Park; having yet another ice cream moment at Bi-Rite creamery

A spontaneous trip to SF was probably the best decision made this month. As implied in this post, San Fran is literally and figuratively a breath of fresh air in comparison to the congestion that we normally face in L.A.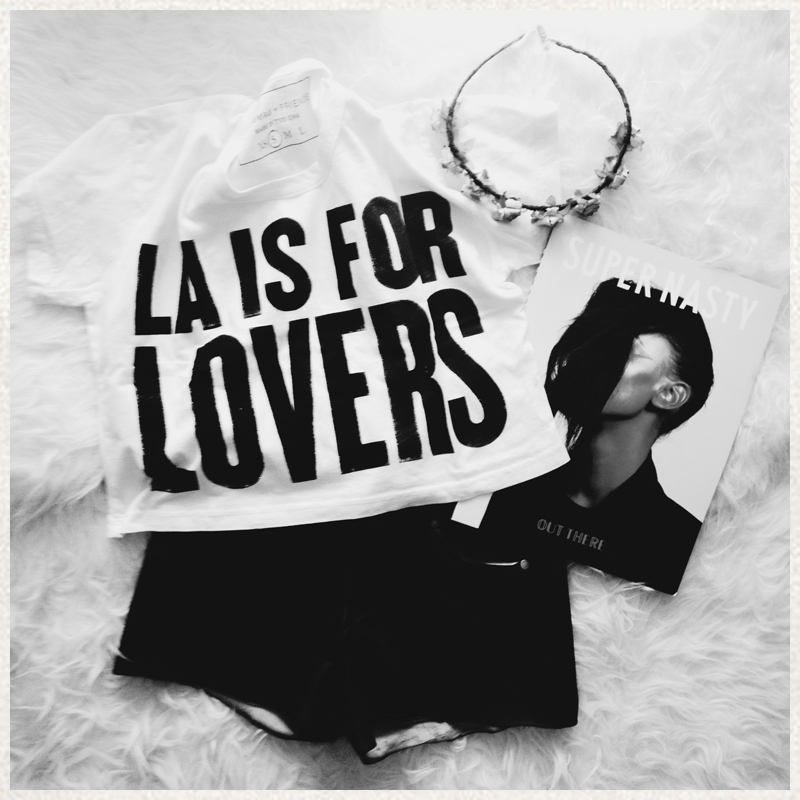 LA is for Lovers tee from Lovers + Friends, leather shorts from In My Air, flower crown from Cult Gaia and the Super Nasty magazine from Nasty Gal

Even though I skipped out on Coachella this year, these goodies came in for that purpose. What better way to go about hot days than with a cropped tee, shorts, and flowers in your hair?



L-R: as you can see, I'm quite the matcha green tea fanatic; just hanging around, first time stepping out after having been sick for a week and a half; again, my favorite Levi's shorts (similar here); shabu shabu, so good and so pretty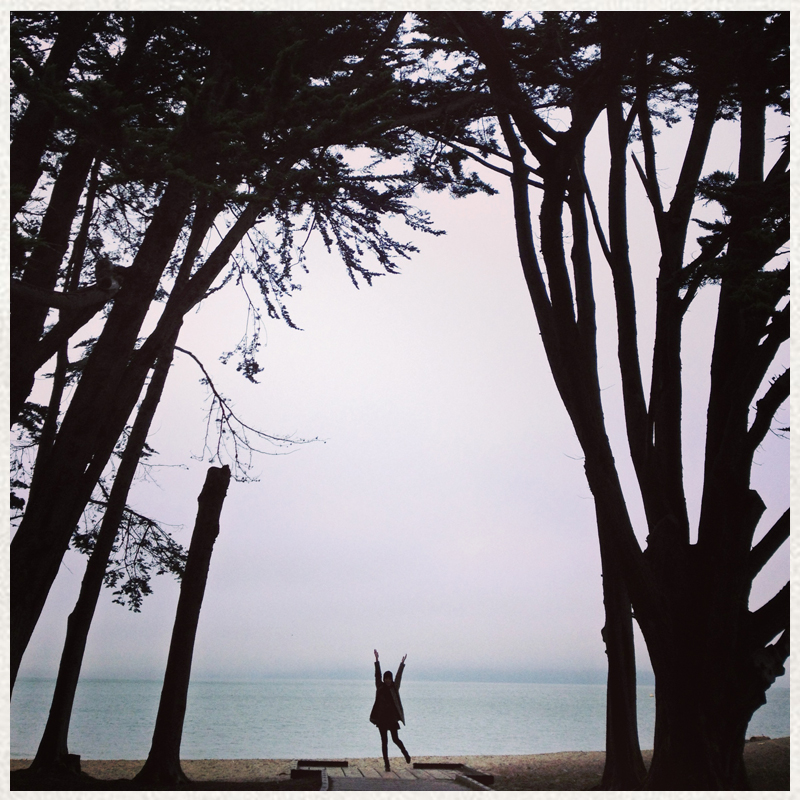 Quietly overjoyed on an overcast and foggy day in SF.



L-R: the Zara skort in black, had to resist hard on getting the blue; some hair and face products I decided to move off of my counter and into an open birdcage I found at Ross (Claudelie, Bumble and bumble, Moroccan oil, and Jurlique pictured); summer weather; having another coffee moment, this time iced for me and hot for my bf Steve

Just thought I'd share some Instagrams from April now that May is here! Cheers to a new month xo @neonblush