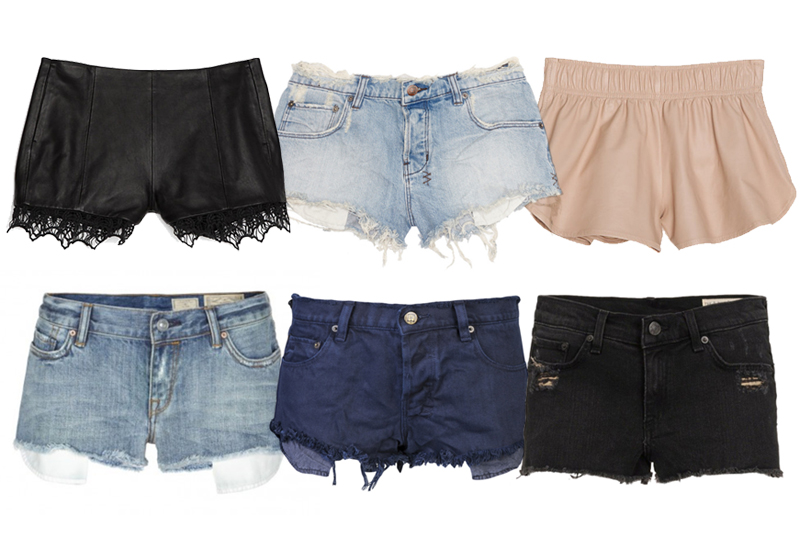 Row 1: Rag & Bone, Ksubi, Rails / Row 2: AllSaints, Ksubi, Rag & Bone

My favorite staple for warmer days: the quintessential denim short. I own one that I absolutely love, and it was a thrifted Levi's short gifted from my friend Raneth. It's teetered and tattered to perfection, and just a bit high waisted (pictured here). I find the more that you wear and wash denim shorts, the better the destruction comes out... that is until you no longer need more destruction and should stave away from washing it to smithereens. Such is the case with the ubiquitous Ksubi 'Alberceque' shorts, which comes to you already in teetered and tattered perfection (black version here). Wish I had come across the replenished stock before my size ran out! Boo. But good alternatives to these ones are a green-undertoned AllSaints pair and the Rag & Bone 'Mila' short in black.

And if I were to tire of denim shorts, I'd go straight for the leather. This Rag & Bone 'Highclaire' short with dainty lace trimming and the nude Rails pair are like the pyjama shorts that are actually appropriate for wear outside of the confines of your abode. Comfy and gorgeous either dressed up or down, how summer dress should feel.