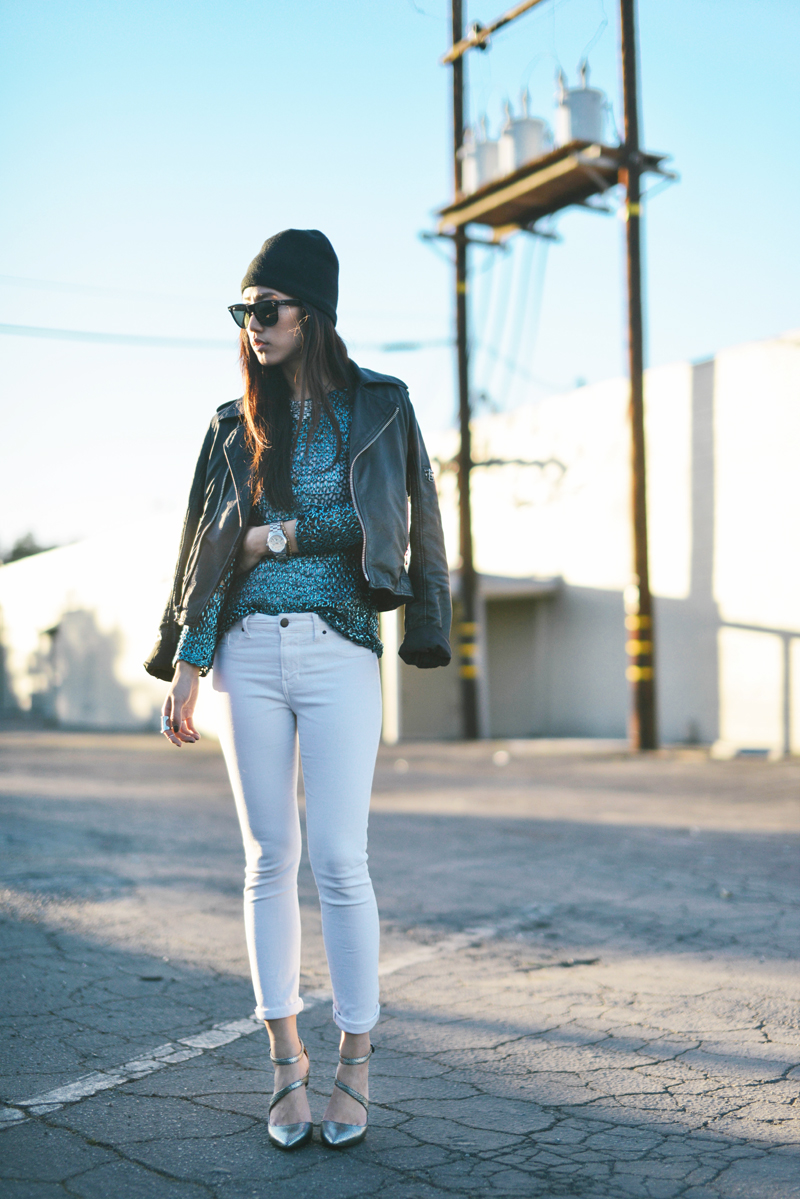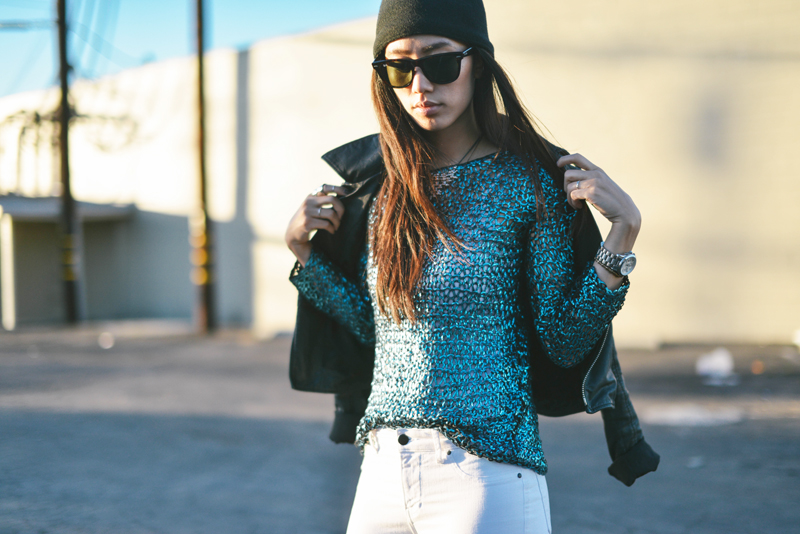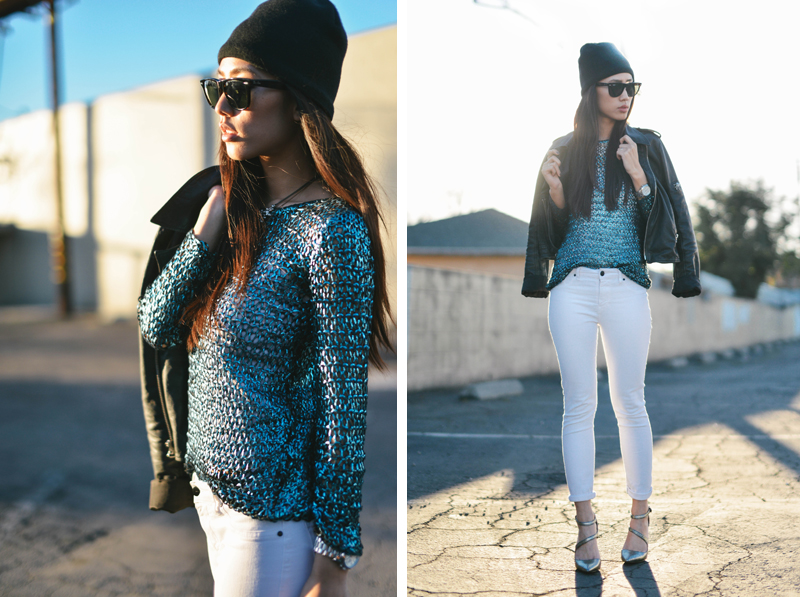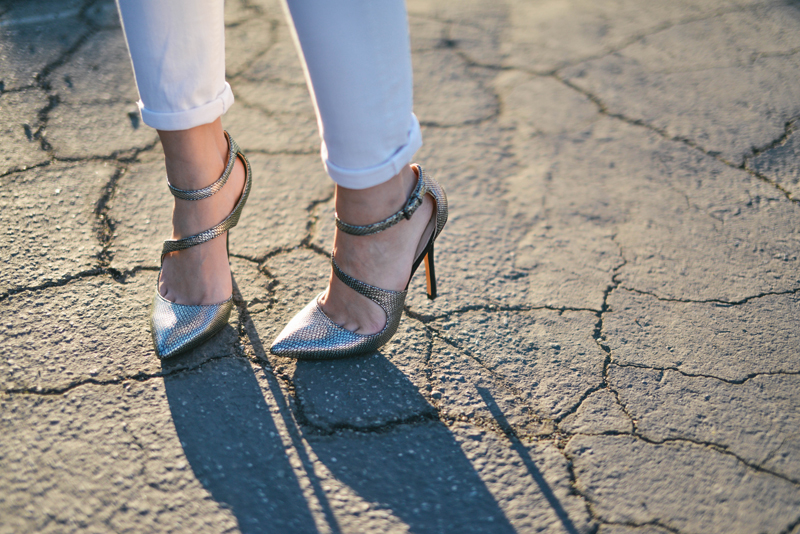 Chaser brand sweater, Joe's Jeans leather jacket, Kasil Workshop skinnies, Zara heels, Nordstrom beanie, Ray Ban wayfarer

Combined slivers of oceanic shimmer with the usual black and white (seems to be my go-to combo as of late) to get to this glossy but grungy look. I like that these strappy heels add a touch of femininity to offset the beanie and biker jacket- and speaking of the heels! I was able to abstain from shopping at Zara for an extended period of time until this Jimmy Choo-esque pair popped up. Probably my longest Zara dry spell but now there are so, so many goodies it's hard to not check it every day.

NYFW starts tomorrow and I'm sad to say I won't be in NY this time around for it. Fortunately I got to experience a portion of Fashion Week back in September of last year, and even that was electrifying. Gotta love that thrilling New York air (not so much its current freezing cold weather). I'm looking forward to seeing all the reviews after the entire week wraps up-- whose collection are you guys anxious to see?