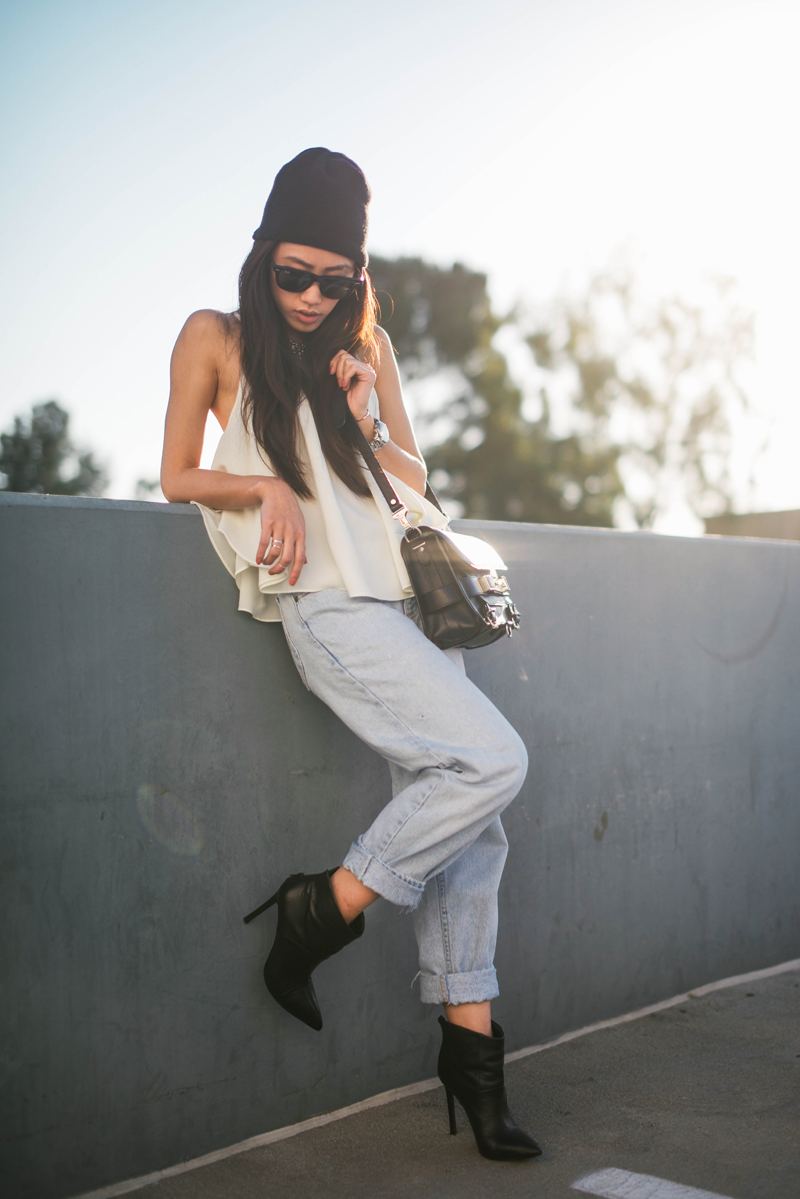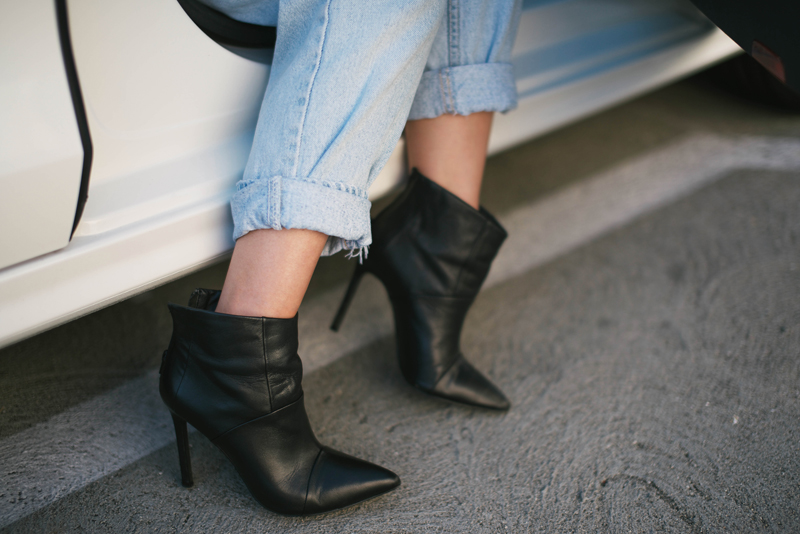 Lovers + Friends top, Levi's bf jeans, ShoeMint boots, Proenza Schouler PS11, RayBan wayfarers, Nordstrom beanie

The weather was absolutely GORGEOUS last week and the days called for simplicity in a flowy off-white tank and oversized boyfriend jeans (same fit on this Levi's pair, the trick is in the thickness of the denim). It's quite a routine combo but there's a reason why pairing your favorite jeans with a simple white top remains intuitive. With the tweak of a cut or with additional small details, the age old combo appears entirely new. Add on some sharp looking boots and a trusty beanie and there goes a fool-proof outfit for warm LA days.

P.S. I got a few questions after showing my nails--also shown above--on Vine ("Neon Blush") in regards to the brand and name of the polish that I currently have on. It's by OPI, and it's called" Nantucket Mist". I'm in love with the color, it's the first pink polish I've been attracted to in a while. I borrowed it from a friend and I don't think they're in stock in many places now but a good alternative is Essie's "Eternal Optimist". The polish is slightly more nude in color so that actually may be a good thing...