How to dress for fall, pt.2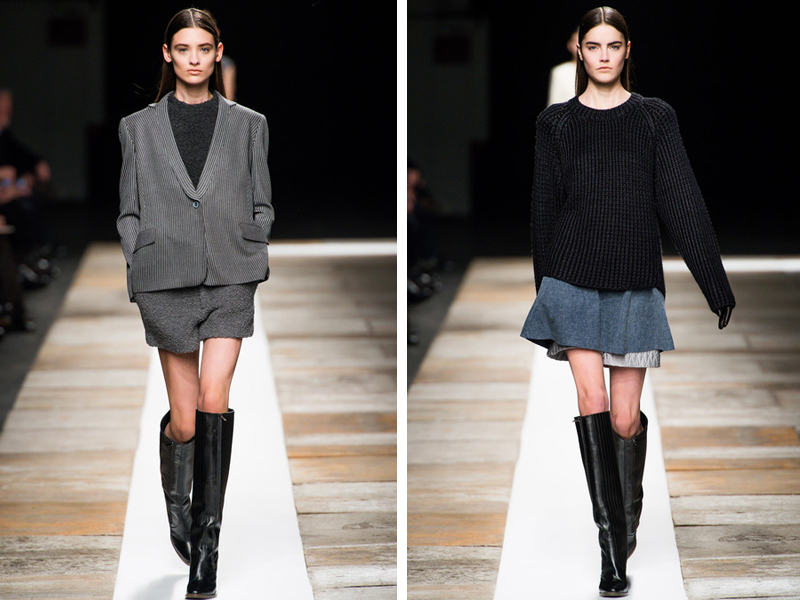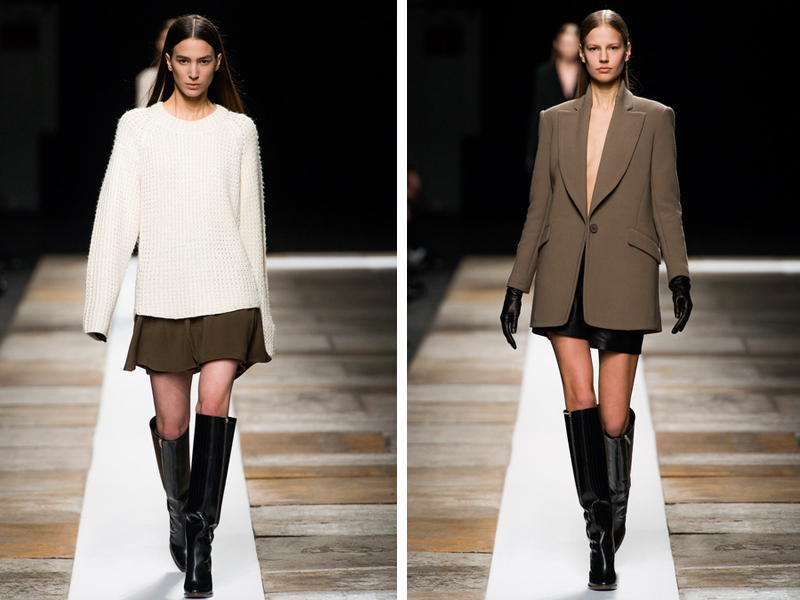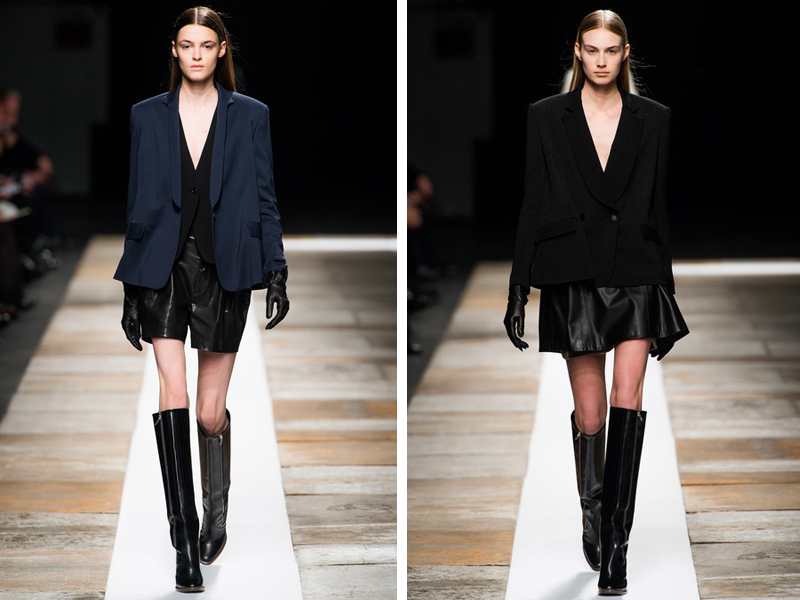 Theyskens' Theory

Olivier Theyskens, I love you. He always brings on the best minimalistic looks and makes 'effortless chic' look effortlessly achievable. As always, I lust over his knits, oversized blazers, and plush leather. Here I especially love the peeks of quilt and, as evidenced in nearly half of all my favorite NY collections, the over-the-knee boots. Yes to that. Olivier, may you continue to do what you do and create wearable staples.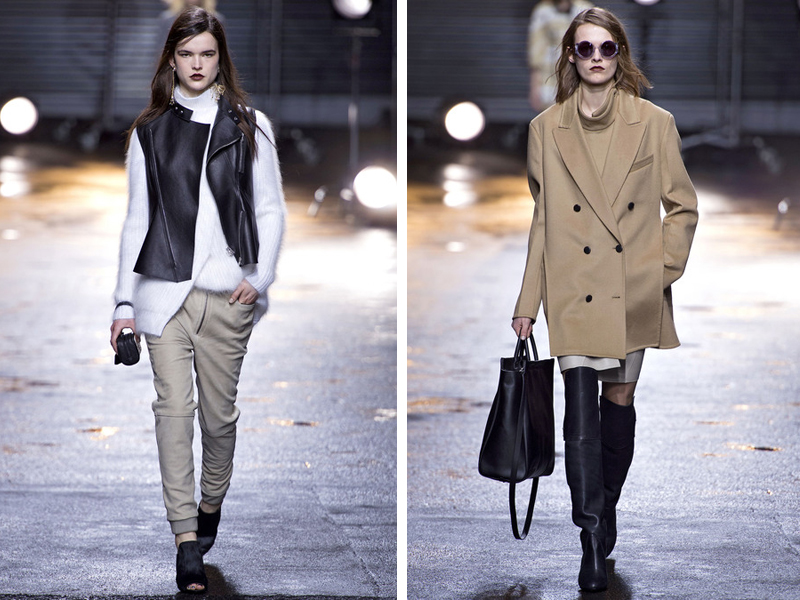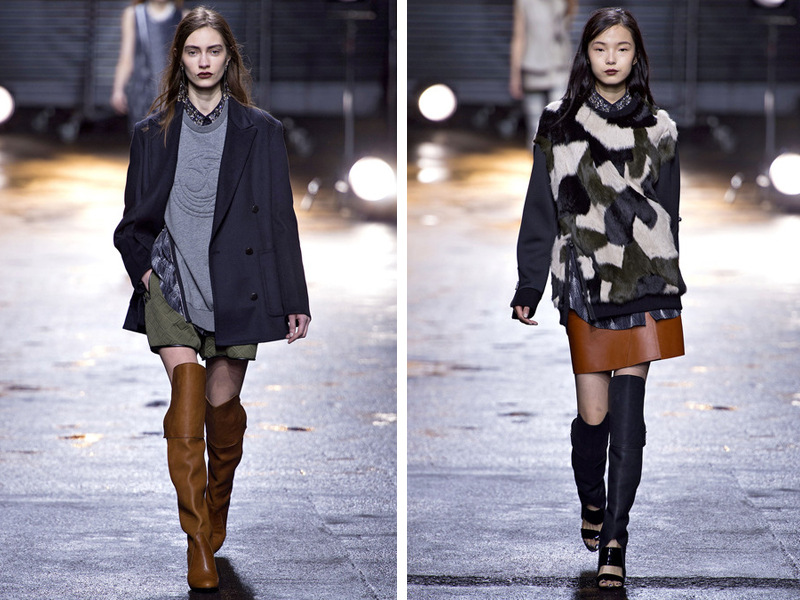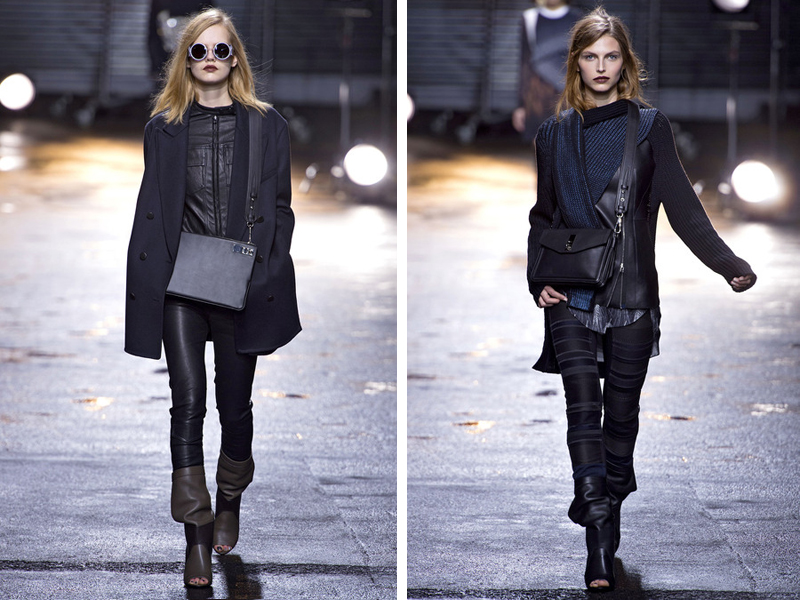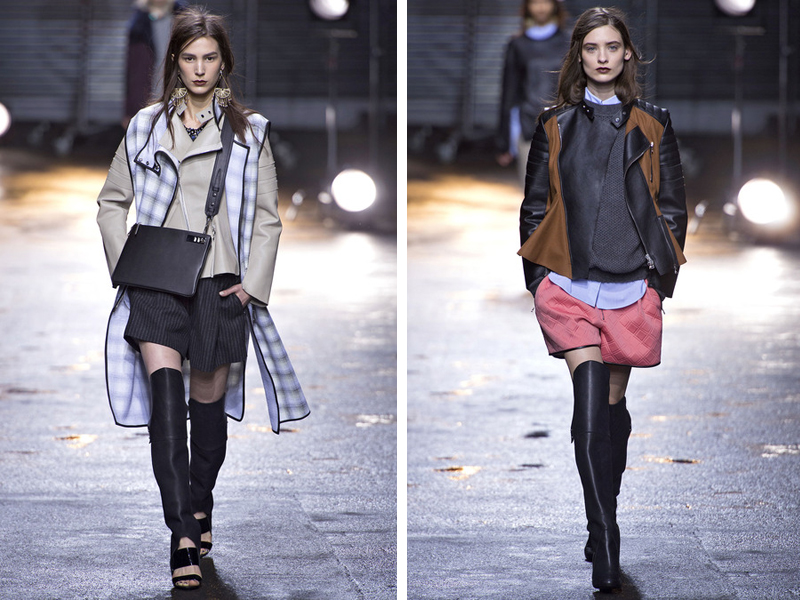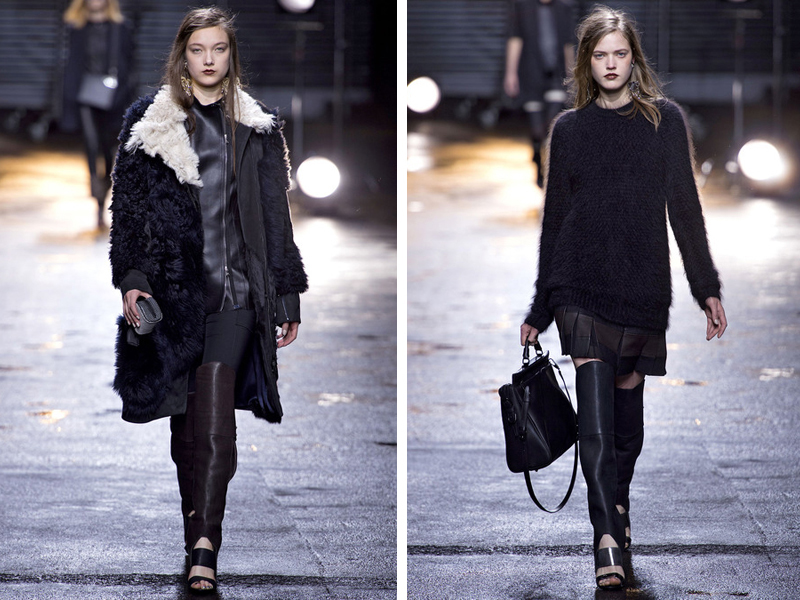 3.1 Phillip Lim

Um. No words needed. Actually, yes, because I can't contain my excitement and love for the fabulous Phillip Lim. His FW13 collection was so (for the lack of better words) damn cool. Everything from the runway to the backdrop, to the actual genius pieces, to the freaken army of girls walking together at the end. I respect the ways Phillip Lim is willing to explore different themes while still remaining inherently 3.1 Phil Lim. And while I love minimalism and basics, I can't even begin to express how much I appreciate the complexity of his styling. So good. The camel colored coat, oversized leather jackets, and short hung cross-body bags are perfection. (Psst, if you're a size 0 and you're still lusting after his SS13 leather overalls like I am, there are still some available here!)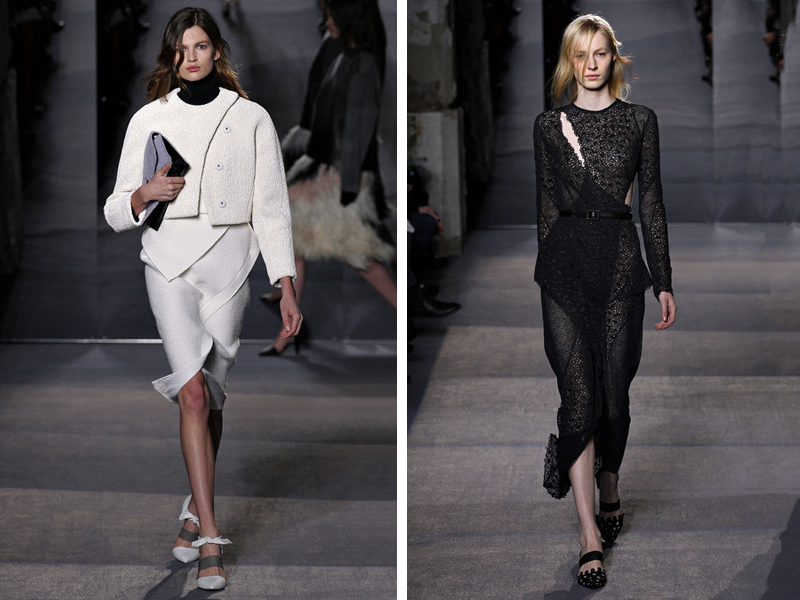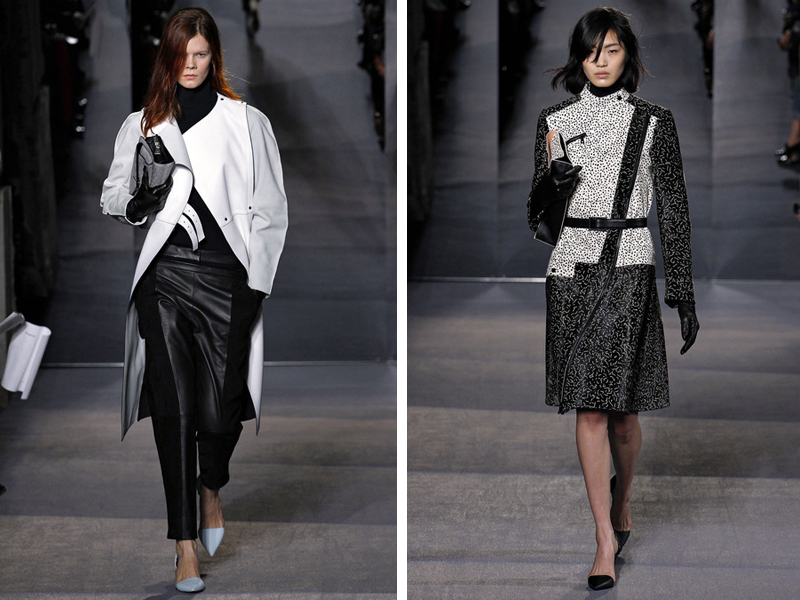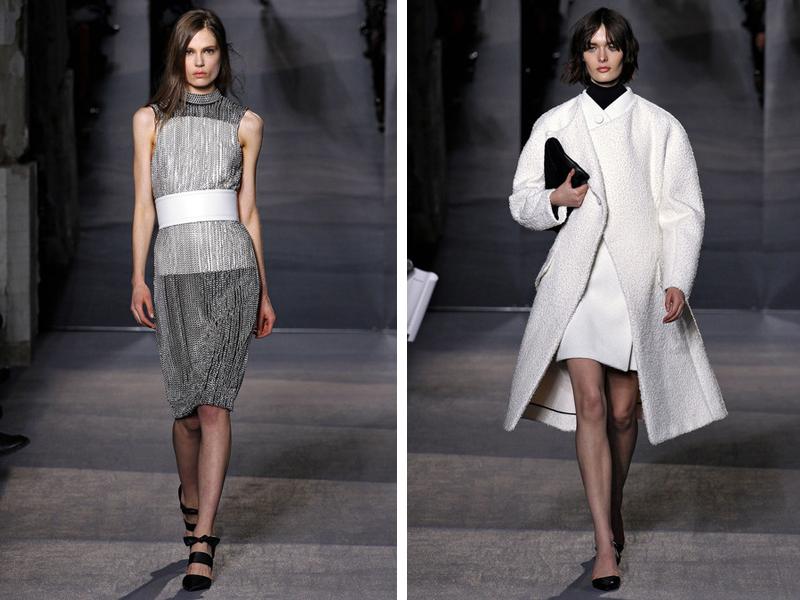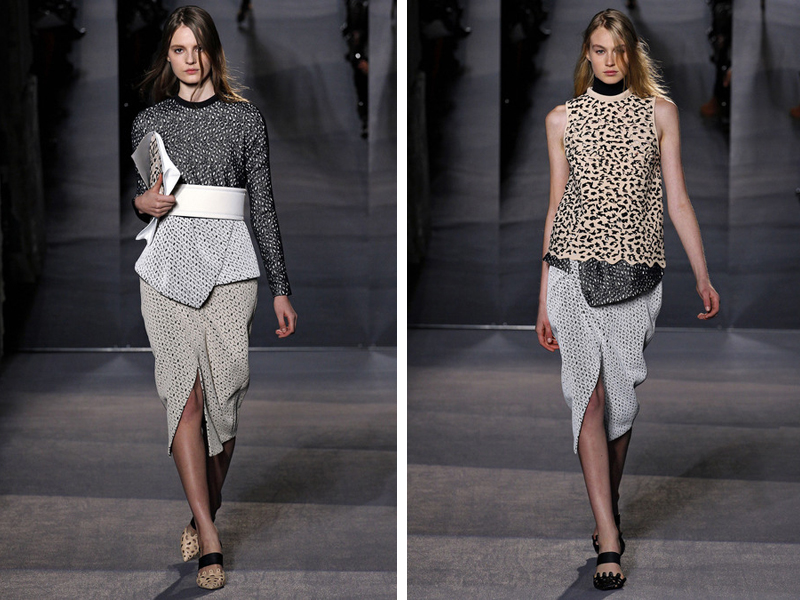 Proenza Schouler

Jack and Lazaro continue to wow, and with this collection it's no wonder why they're probably one of the best US brands. Refined, structured pieces with regard to texture and a quiet girlishness, a sort of softness, and a whole lot of class. Look at their amazing craftsmanship on that lace and their tweed... and of course, their accessories (some of which you can pre-order online now).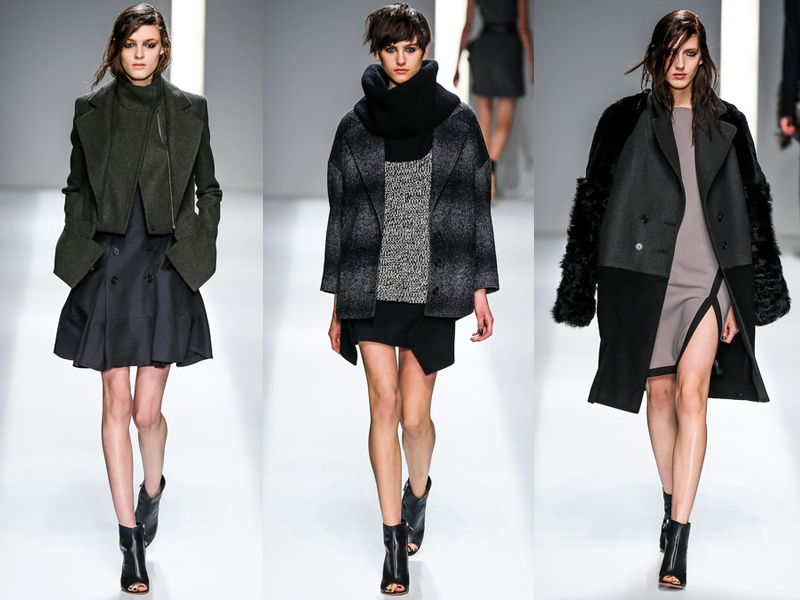 ICB by Prabal Gurung

Would wear all of these pieces. The dress in the first photo looks perfectly flouncy; I love that it looks girly but it comes in a gorgeous, dark blue. And not to mention the coat in the last picture... Prabal, you're making me want to sport furry arms.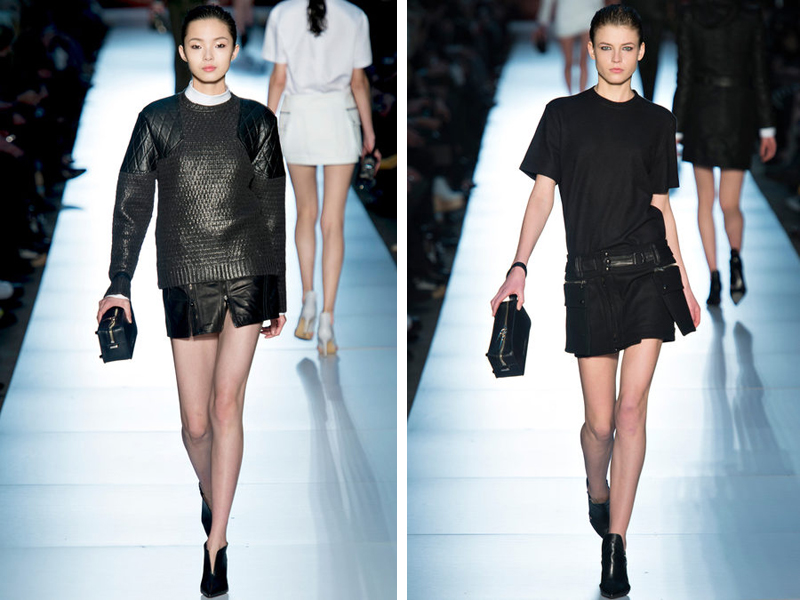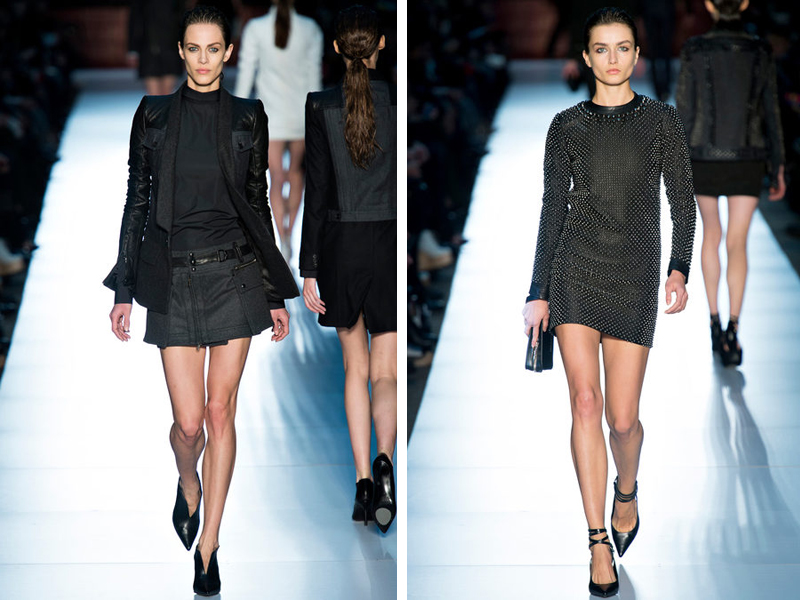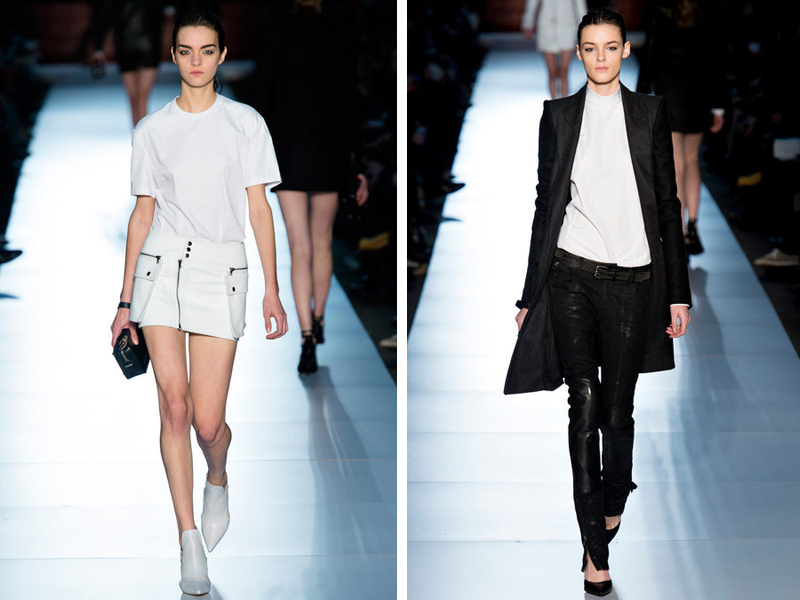 Diesel Black Gold

Diesel Black Gold keeps getting better and better-- and they excel at achieving that badass, ultra-cool look. Perfect for fall but also great for warmer weather and so I feel like I need either of the black/white t-shirts, the iridescent, grayish long-sleeved dress, any of the miniskirts, and the patent (leather?) black pants with the ankle-grazing zippers. All of it.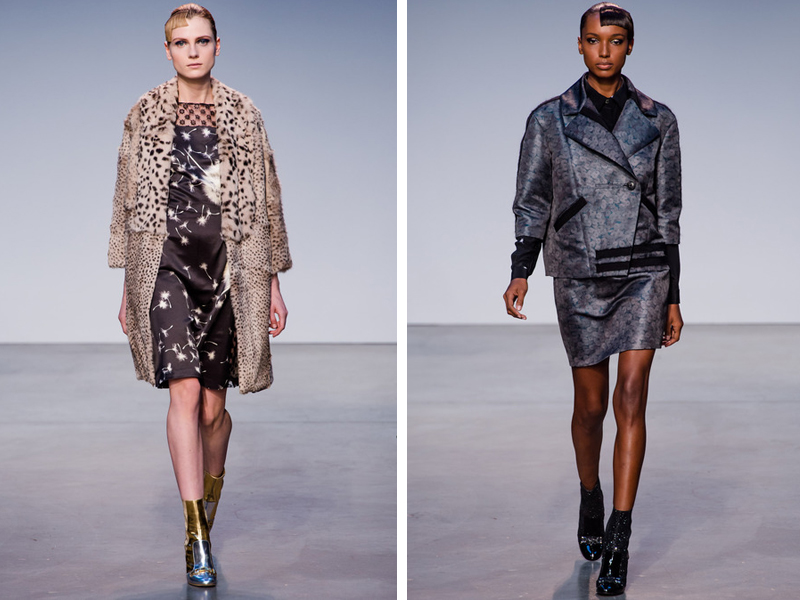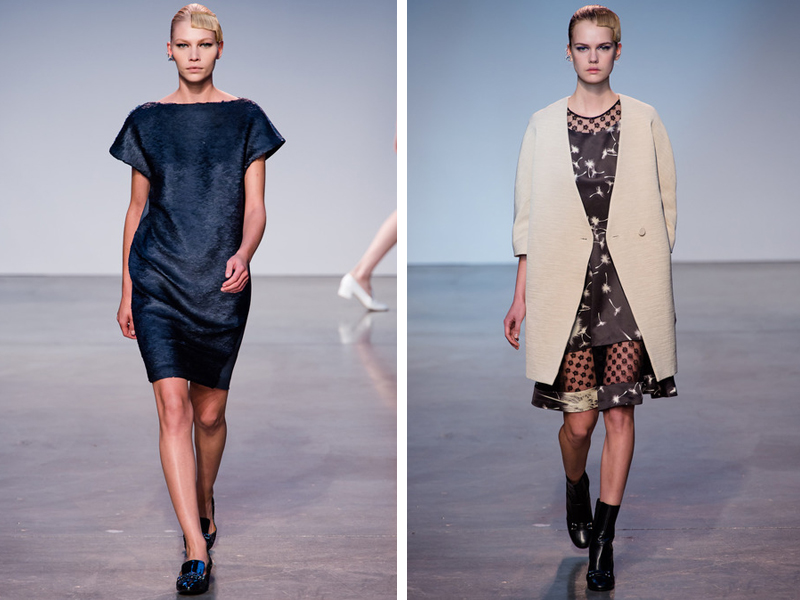 Thakoon

Simply pretty. I just can't help but feel attracted to the cheetah print coat (ordered a faux one here on sale before seeing FW13 collection actually!) paired with the dandelions. Love the romantic, summery feel of the collection despite my devotion to fall and darker color stories.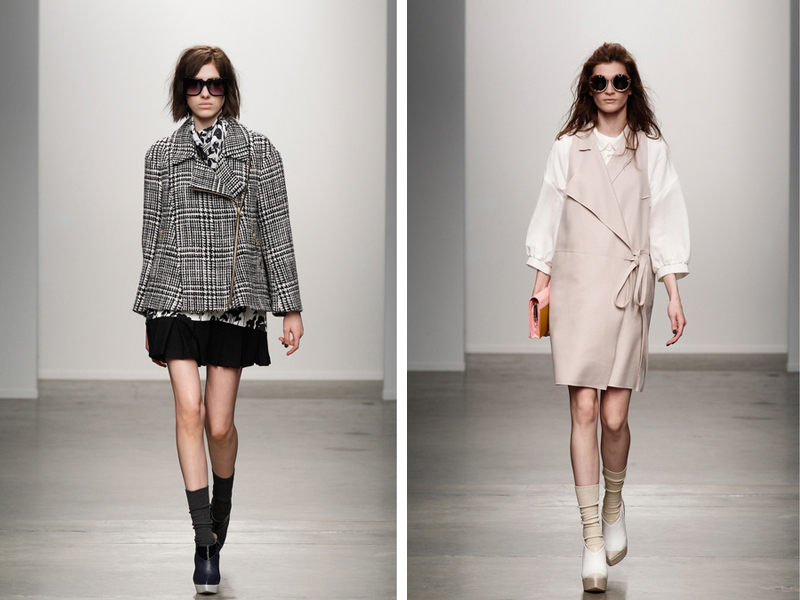 Karen Walker

...And speaking of spring and romantic looks, I thought Karen Walker's cutesy-punk vibe she had going on for her FW13 show was so refreshing and executed well. Pictures of the 'fit with the mustard pom pom beanie were EVERYWHERE on Instagram--I agree it probably was the most eye-catching but I found the two above to be the most wearable. And of course, I'm anticipating how her eyewear looks up close when they debut... I love my Super Dupers.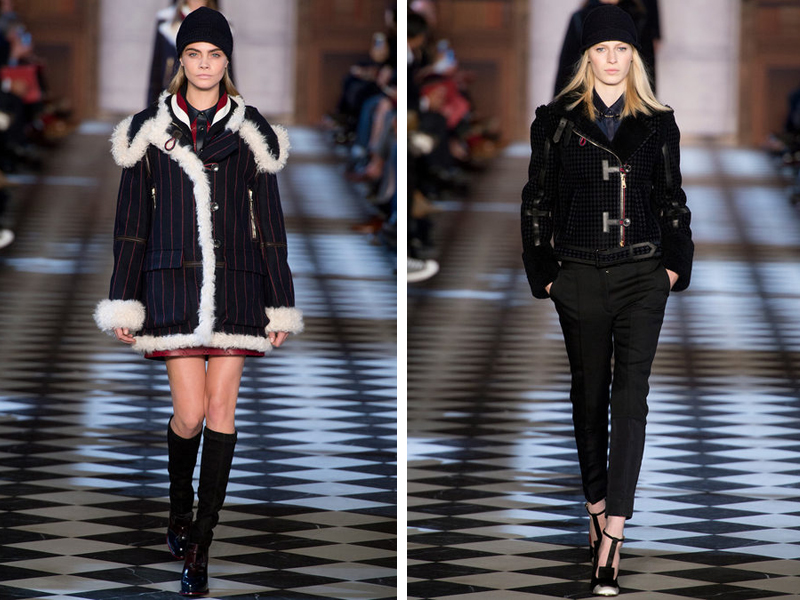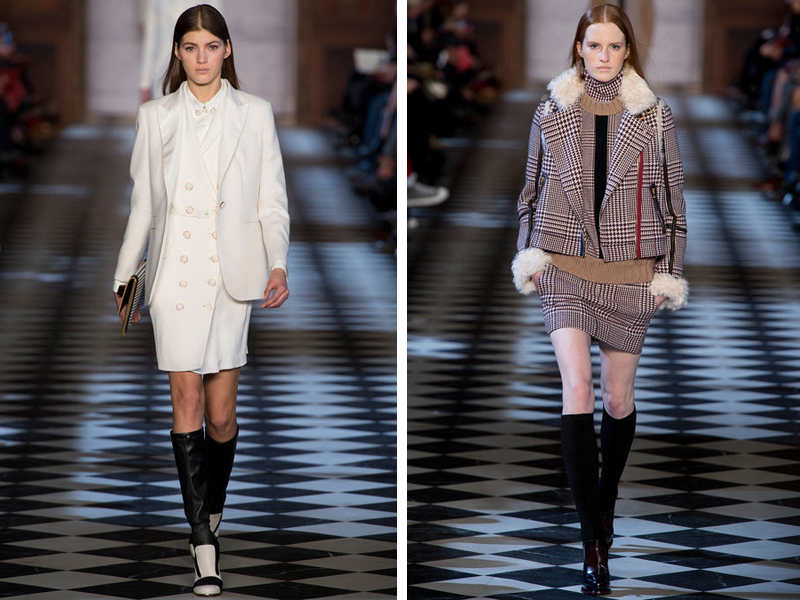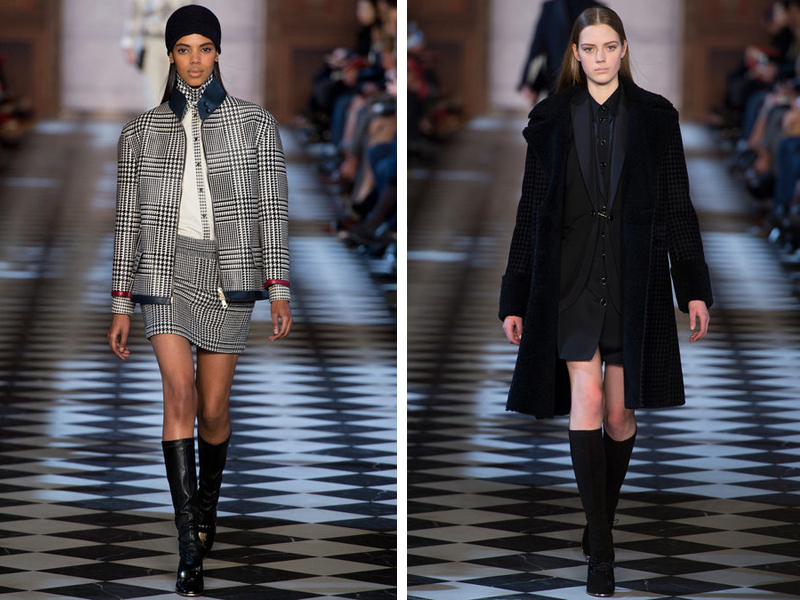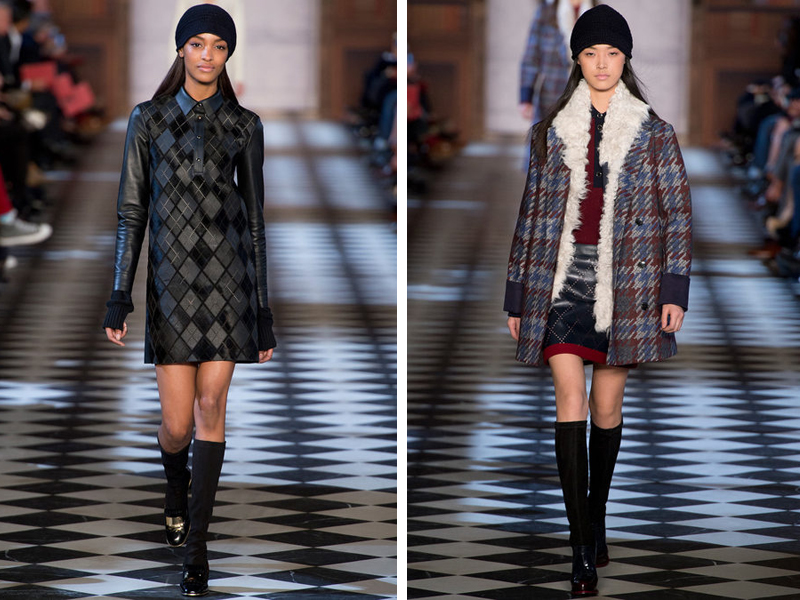 Tommy Hilfiger

My most favorite from Hilfiger! I am so enamored with his approach on the brand's usual preppy look. Shearling-trimmed coats with houndstooth prints, miniskirts, that beautiful black, cropped jacket, that argyle print black dress... I wholly love the fusion of nostalgic uniform and modern details and fits. Hilfiger's FW13 collection was one of my top five favorites, for sure.