How to dress for fall, pt.1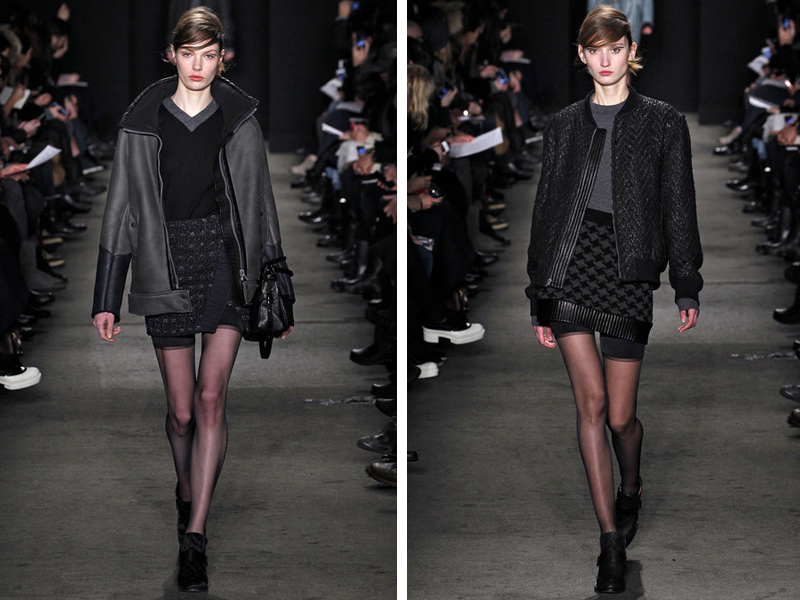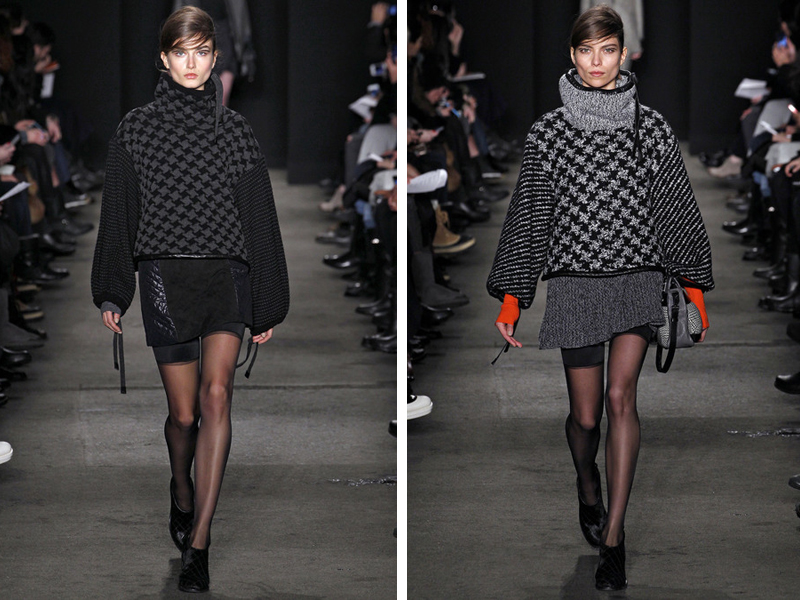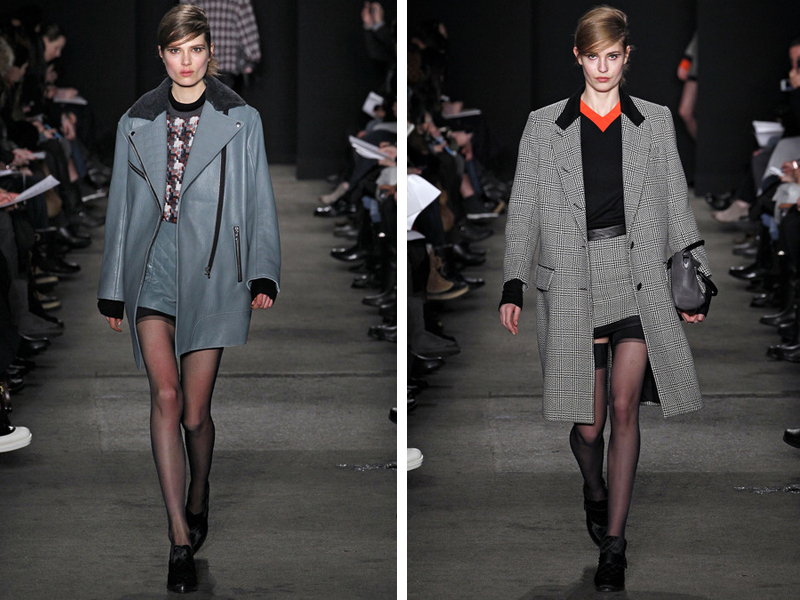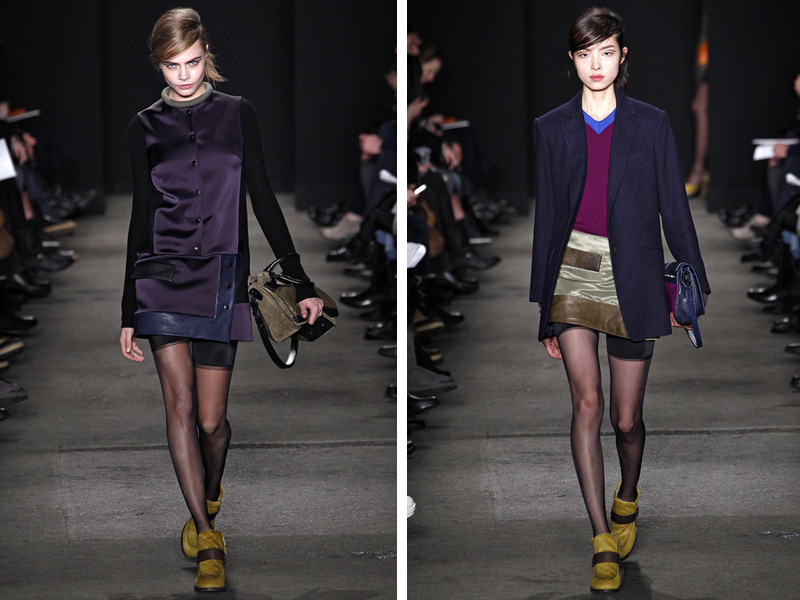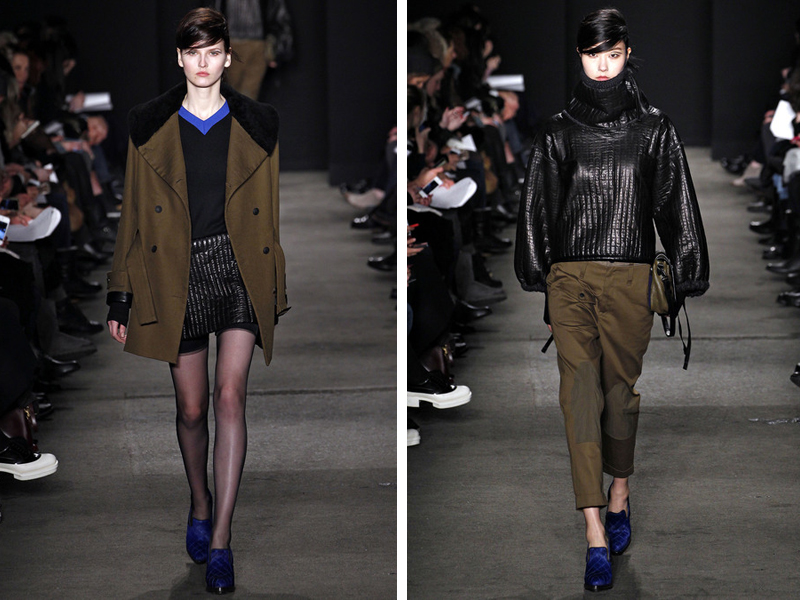 Rag & Bone

Probably my most favorite from NYFW yet. David and Marcus can never do any wrong, I think. Their play on silhouettes, the right textures, and infusions of plums (I don't even like the color purple), muted olive green, and pops of an appropriate mustard yellow... all came together brilliantly. The collection houses everything I'd love to own and looks I'd love to rock now, next year, forever. Polished, chic pieces with that standard Rag & Bone touch. I'm lusting after the bomber and tweed skirt from the first photo, their sweater dresses, the ingenious stockings, their gray(?) leather coat, amongst the bags I caught quick glimpses of. Oh and their awesome new boots. You can't go wrong with Rag & Bone boots.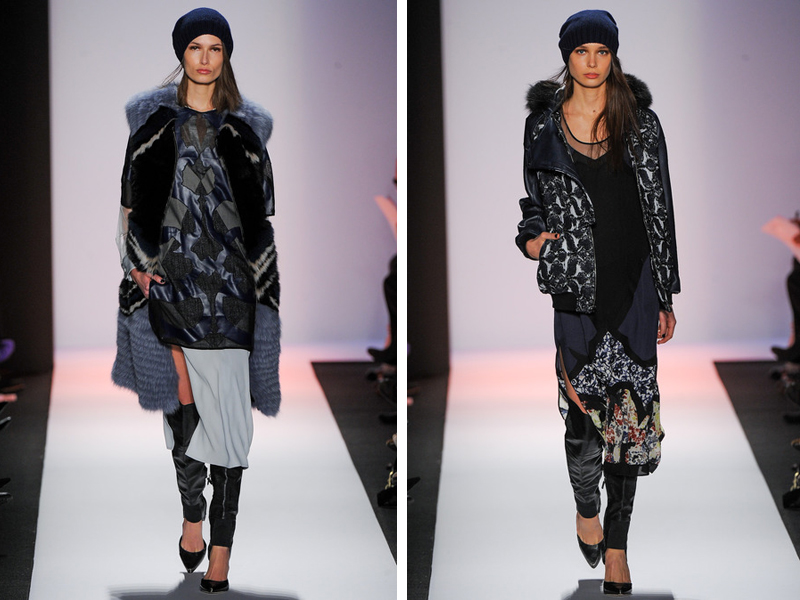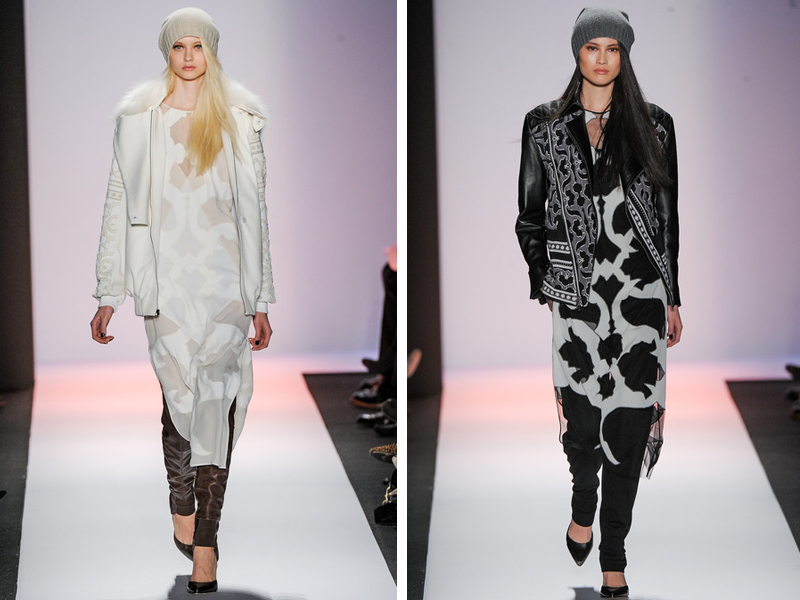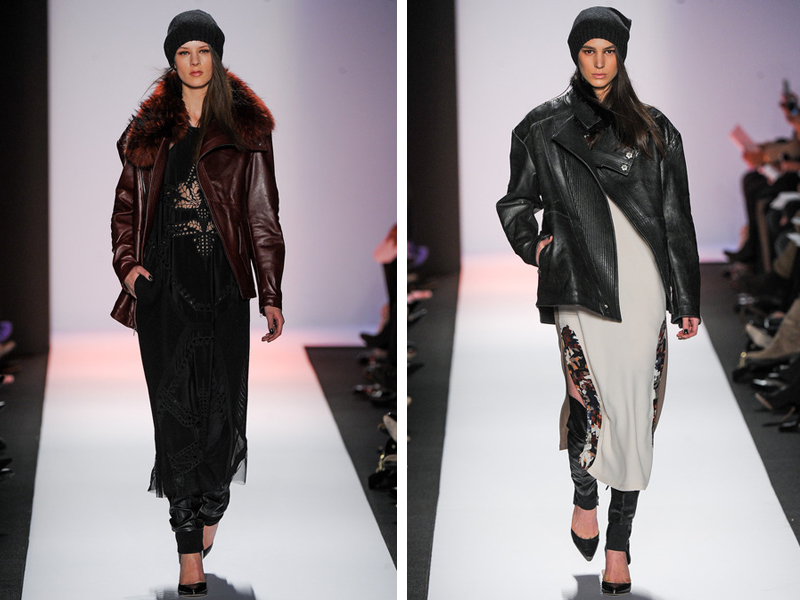 BCBG Max Azria

As stated in the previous post, you all know I have a soft spot for the latest BCBG Max Azria collection. Not quite as clean and (obviously) minimalistic as most other collections, but that LA vibe it's got I really can't resist. The "effortless" layering mixed in with the beanie, and not to mention the perfect oversized outerwear. There are so many fantastic and unique looks, especially coming from a brand known more for its pristine chic look. Not complaining about the shift, and those thigh-high shoes, though...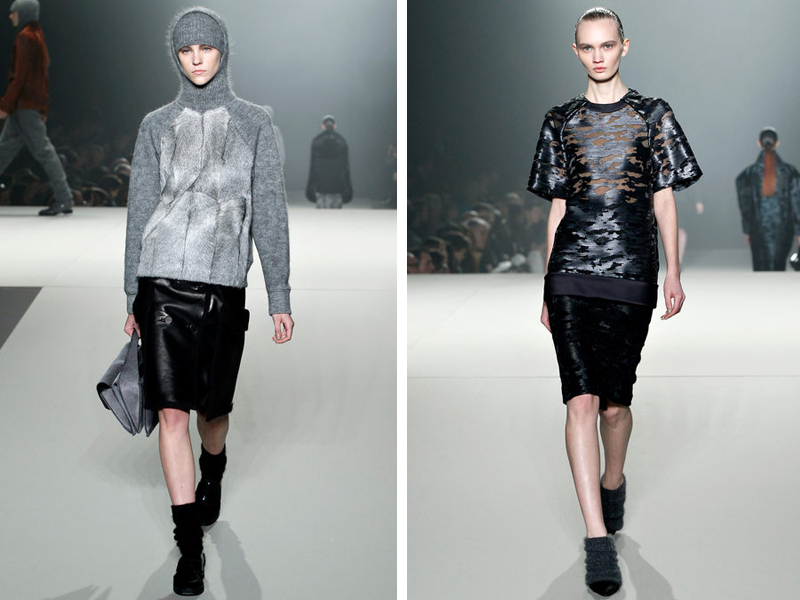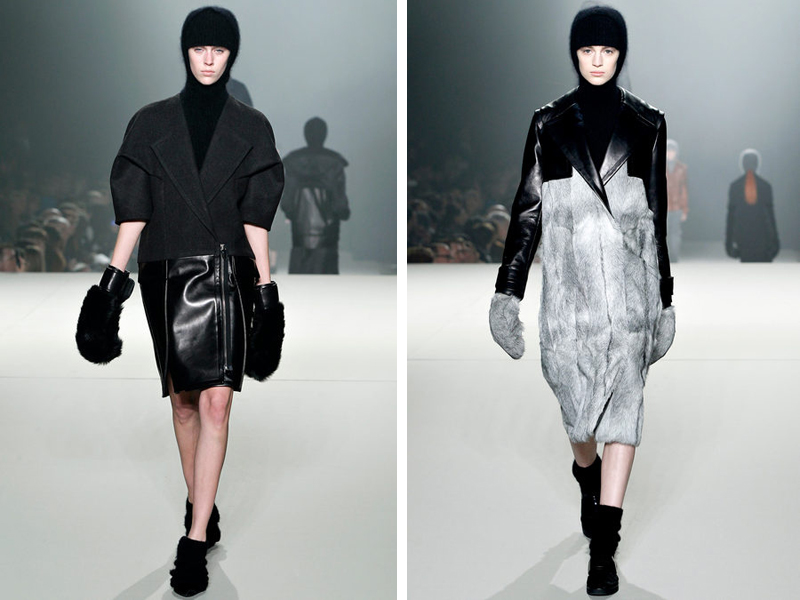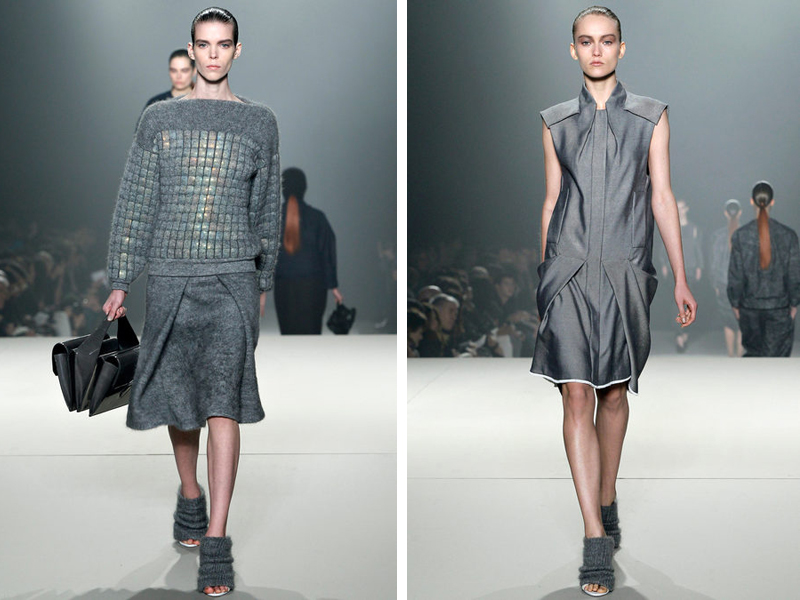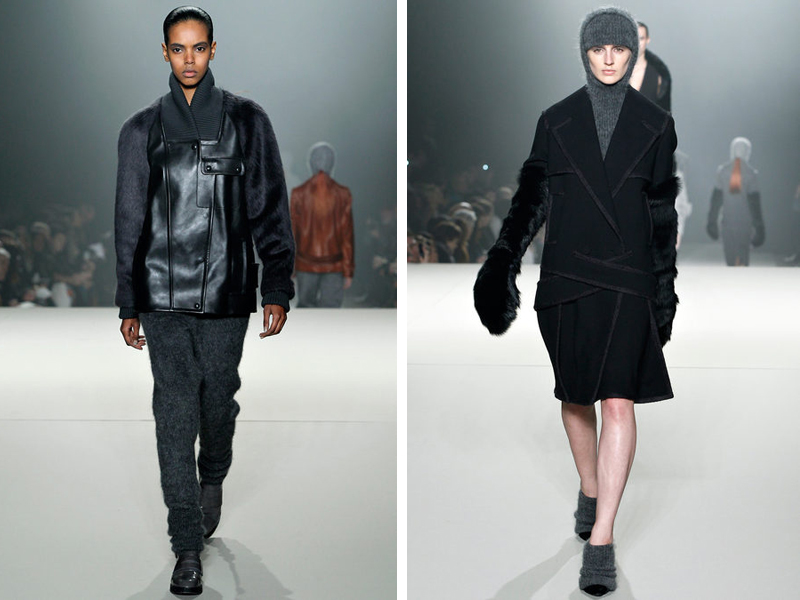 Alexander Wang

I was in awe (surprise surprise) with Alexander Wang's FW'13 debut--the presentation, the mood, the music were set so flawlessly. It was quite a deviation from his usual forward, sleek designs, but it was no less the absolute epitome of winter wear. Oversized outerwear adorned with ingenious Alexander Wang details like the drop-waist criss-crosses, sweaters with iridescent raised squares, and pieces with that filmy, satiny material were mostly on point. Never disappoints.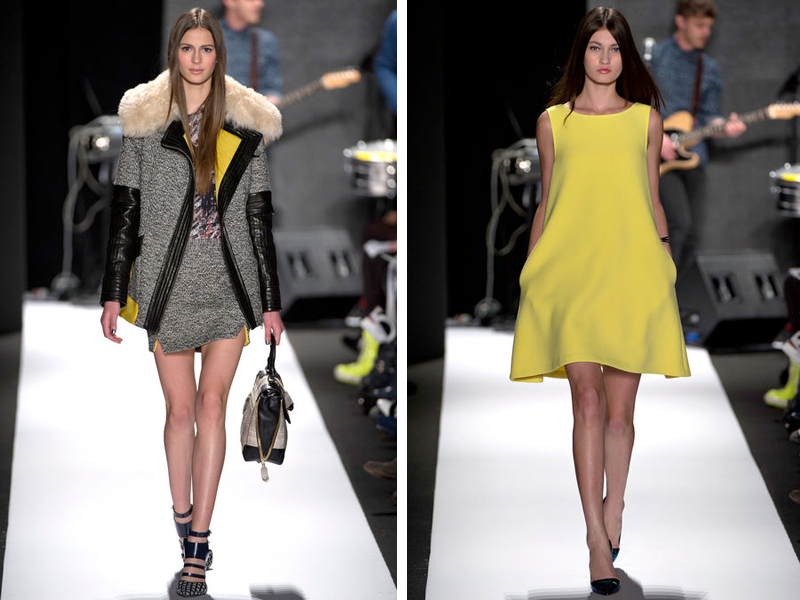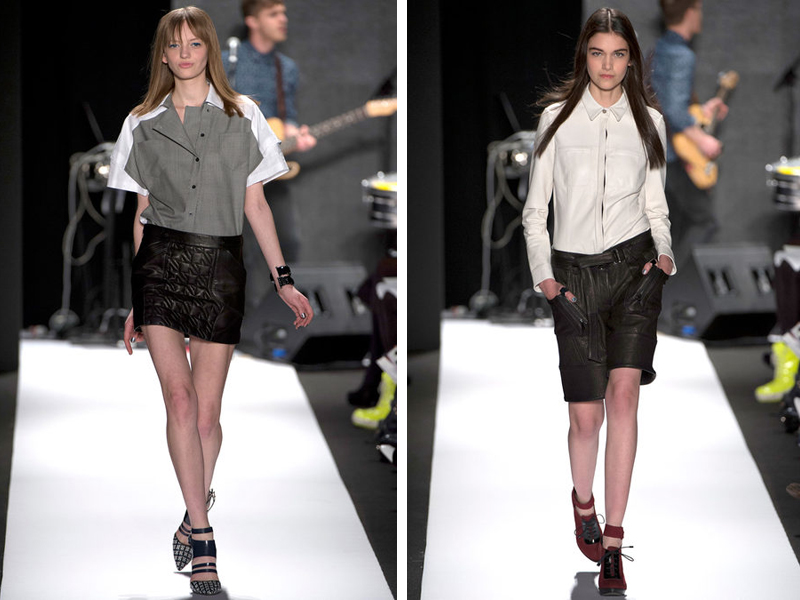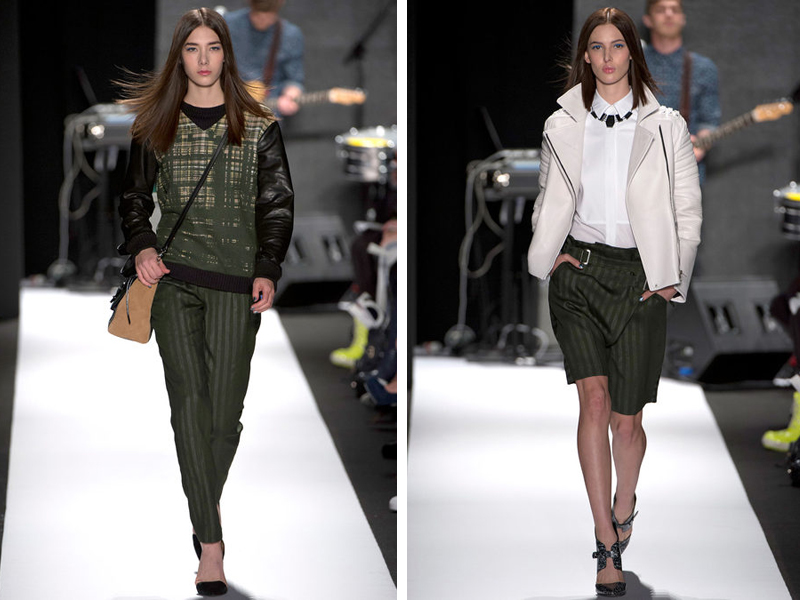 Rebecca Minkoff

Maybe the most refreshing in color out of the batch, but it could be that my eyes were fastened on the nearly-backless yellow dress. True to the Rebecca Minkoff look, most pieces were fun and girly--but just enough of each to sport appropriately in the fall, a time when mens-inspired pieces I think dominate most clearly. Anyway, how good is that first coat with the peek of yellow?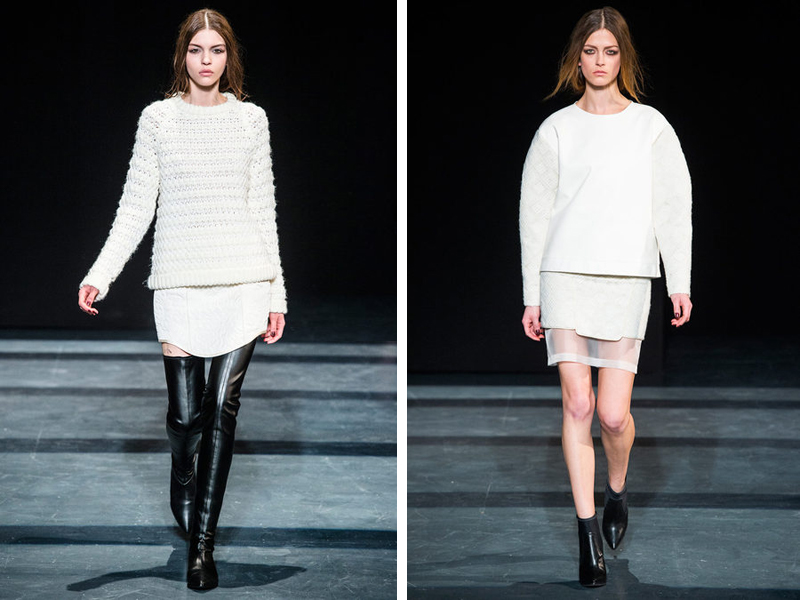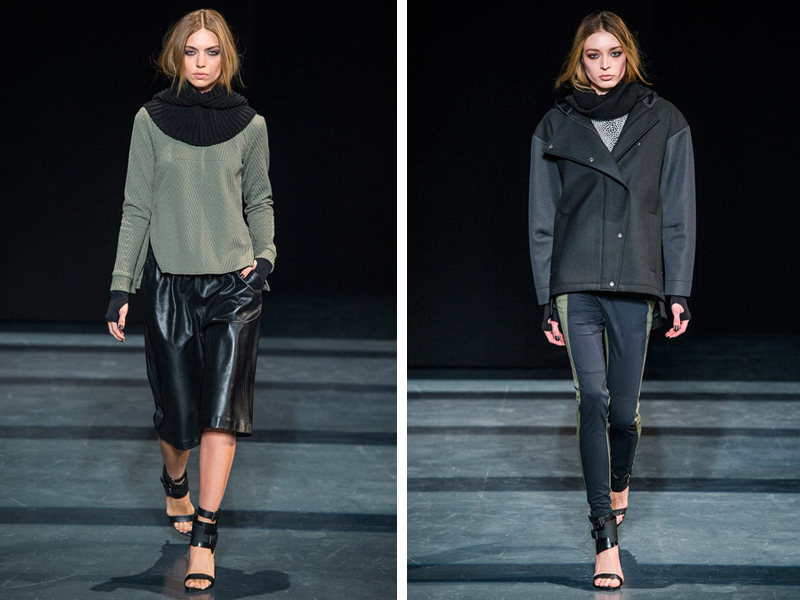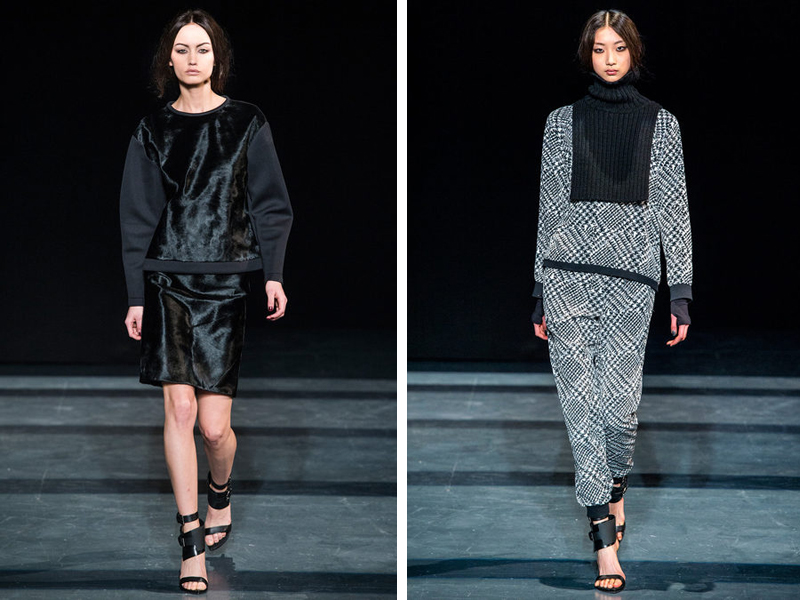 Tibi

Ahh, Tibi! Also another one of my favorites, as the entire collection seemed so, so wearable. Amy Smilovic did a great job making dressing and layering for fall seem so easy and alluring. I'm definitely not tired of the neoprene, the oversized bombers, and the white on white look. Loved it all!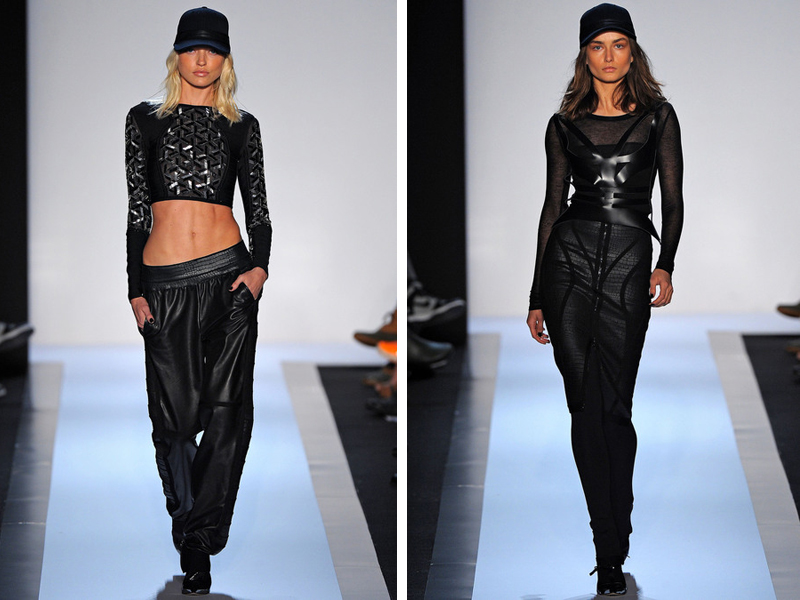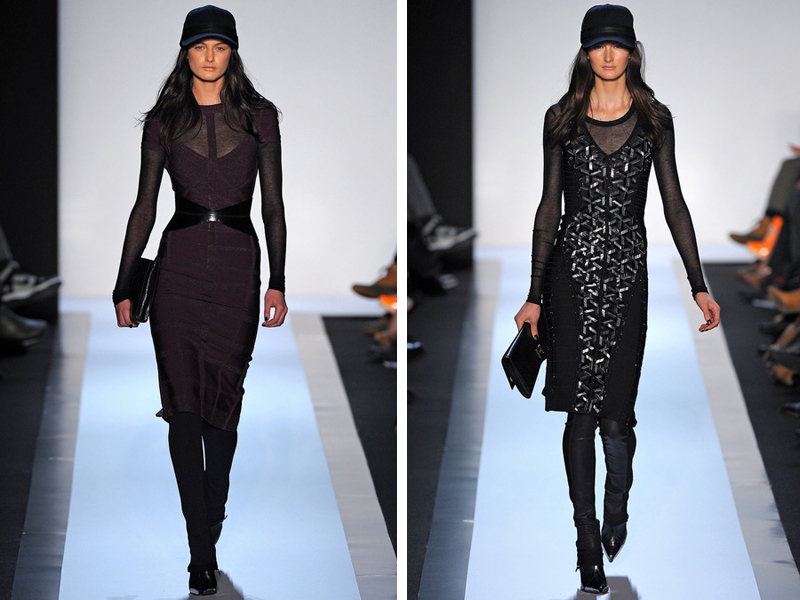 Herve Leger

Herve Leger, after seeing the Azria's BCBG collection, was further evidence that it will be a-ok to layer dresses over pants come next year. Almost all styles featured extensive beading and embellishment, still, but the ways in which they could be worn casually was the highlight. I'm obsessed over the hat, their slouchy leather sweatpants, and the cropped black top.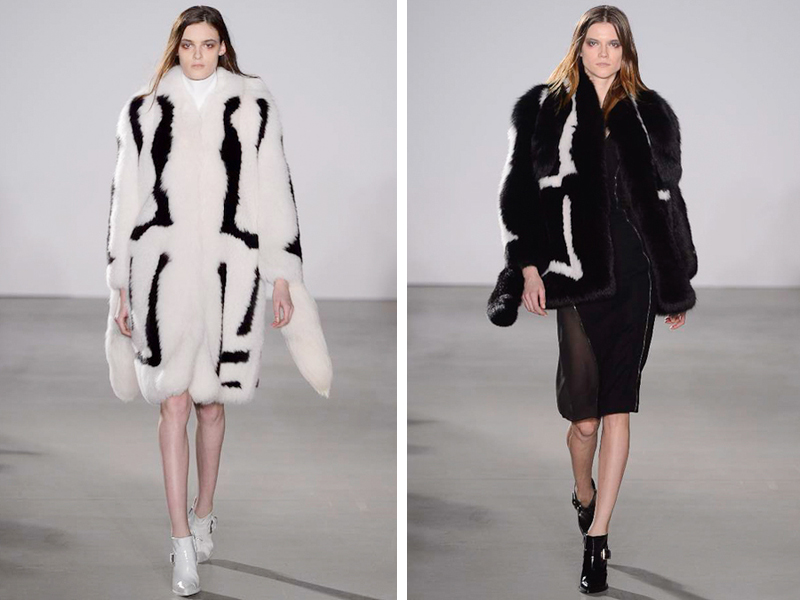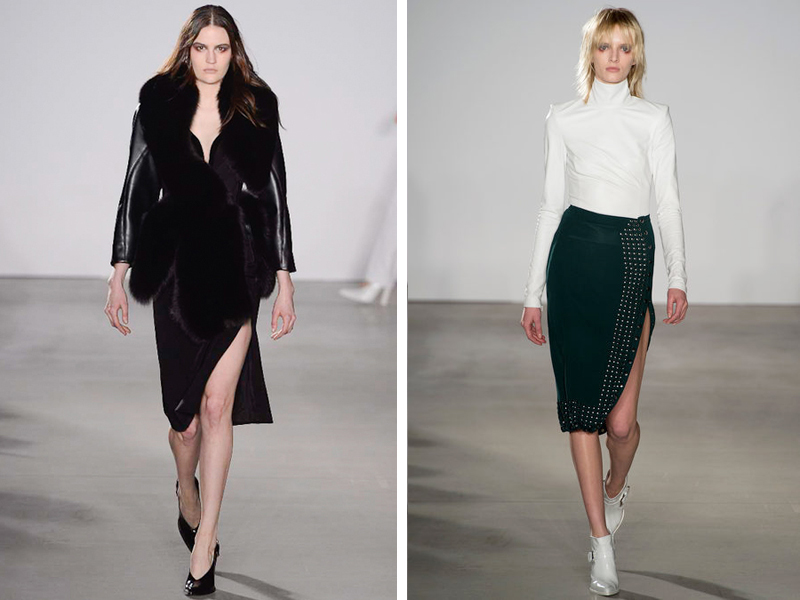 Altuzarra

Although I'm almost exclusively keen to faux fur, Altuzarra's probably got the award for best display of fur outerwear. That black and white number, whoa. The collection, filled with body conscious dresses and mixed uses of sheer fabric and leather, was dark but elegant, clean but sexy.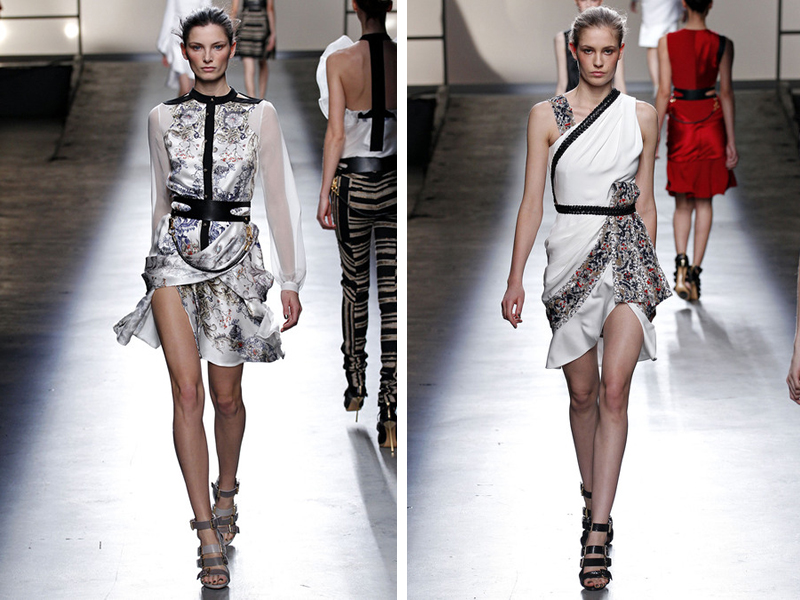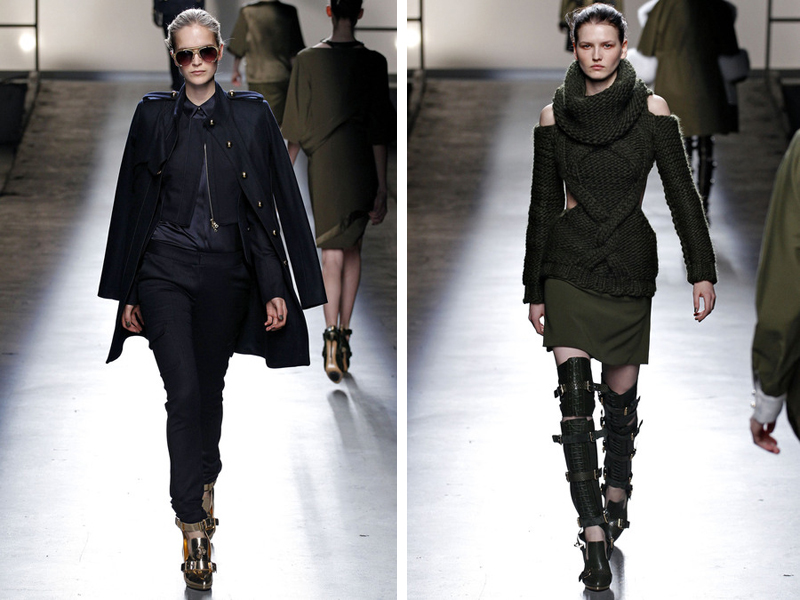 Prabal Gurung

I liked the contrasts between the light and fluttery, floral pieces and the stark, military-inspired pieces, and as an LA girl, changing between the two within seasons seems a little too familiar. Not the strongest collection in my opinion, but that deep green turtleneck is a standout sweater.

I'm looking forward to streaming Theyskens', 3.1 Phillip Lim, DKNY, and The Row today. Which collections were your favorite so far?