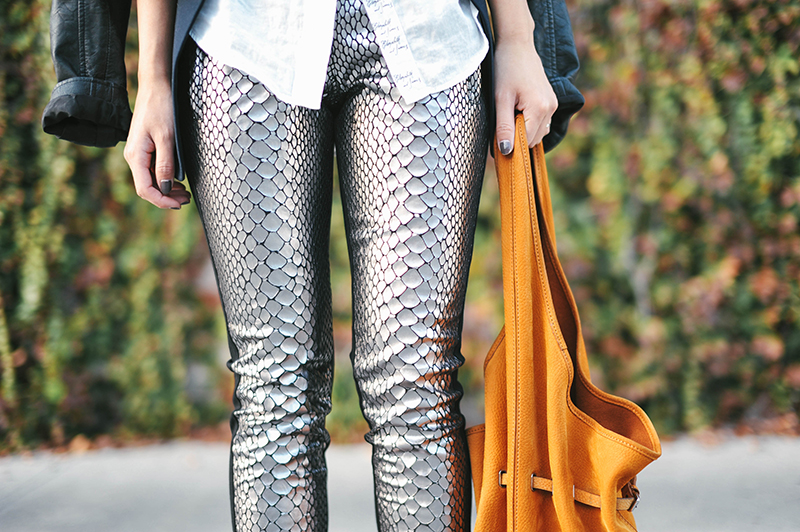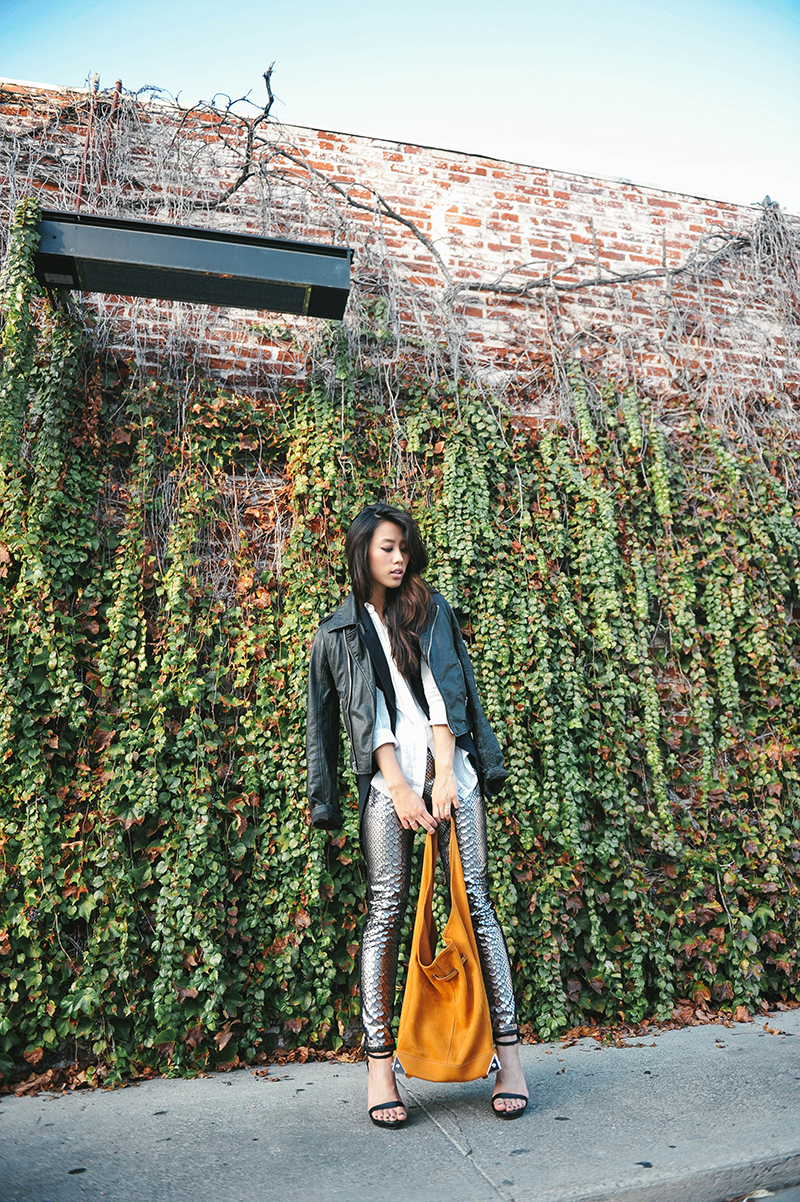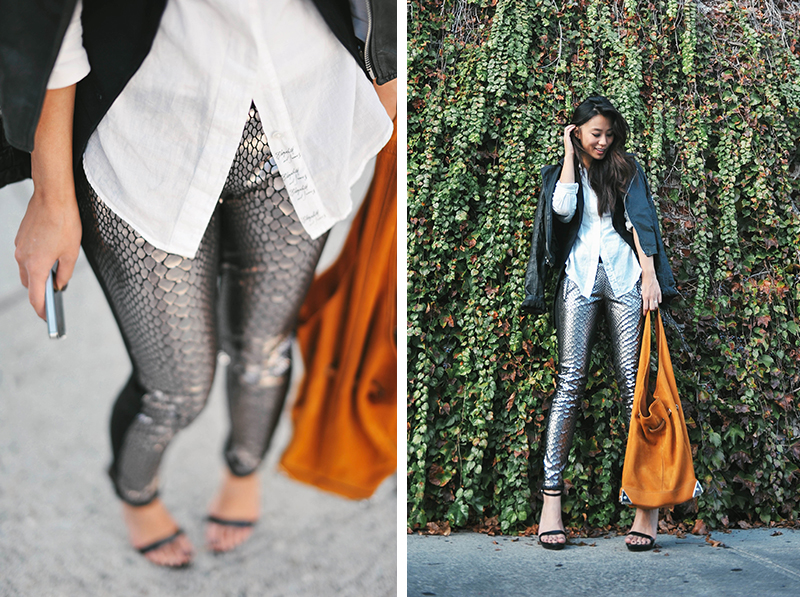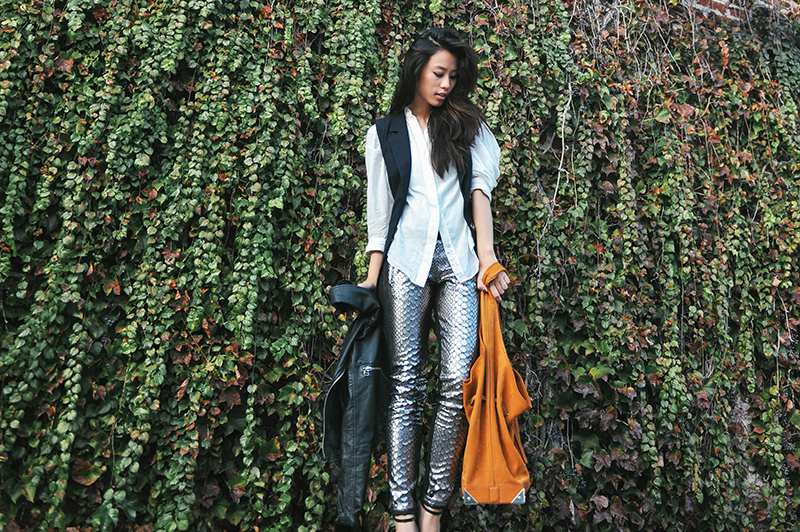 Elizabeth & James blouse, Romwe vest, A|X Armani Exchange snake print pant, Joe's Jeans leather jacket, Alexander Wang tote

Kicked off the weekend and the beginning of the holidays with a small dinner party, and decided it was the perfect occasion to wear these snake-print trousers from A|X Armani Exchange. I love wearing a bunch of silver during this time of the year, and these pants definitely get the job done. A little bit of sheen and some print = I'm all #DressedFor #Party in A|X Armani Exchange. What're you guys all wearing as holiday parties begin to pop up?

Submit your look by tagging it with #DressedFor and #WhateverYou'reDressedFor on Instagram—would love to see how you guys spruce up your attire for the holidays!