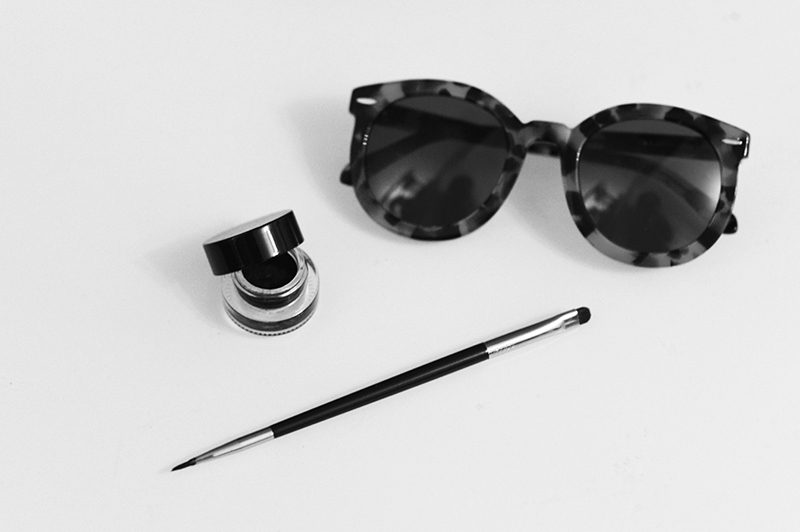 Tarte eyeliner, Karen Walker sunglasses

I had been using my MAC Fluidline eyeliner for what seemed like for-ev-er, and when I finally reached a small-enough mound, I went on a search for something better. I liked MAC's Fluidline but it would last fewer hours as I used more of it and I felt like it stiffened my lids a bit. To add, I don't necessarily like MAC's ingredients.

Finding good and effective makeup made without parabens and synthetic ingredients is so hard to do, as I'm sure most of you know. So I was really excited to come across Tarte's EmphasEYES Waterproof Clay Liner, because it's made without the junk and it works absolutely great. The Amazonian clay-based liner is so silky smooth and it really does stay in place for the entire day. To vouch for this, my lids have worn it for at least 12 hours without reapplying--amazing. And it comes with a double-ended brush, which is a win-win all on its own... just thought I'd pass along a good product to any of you who are in the market to buy a new eyeliner!