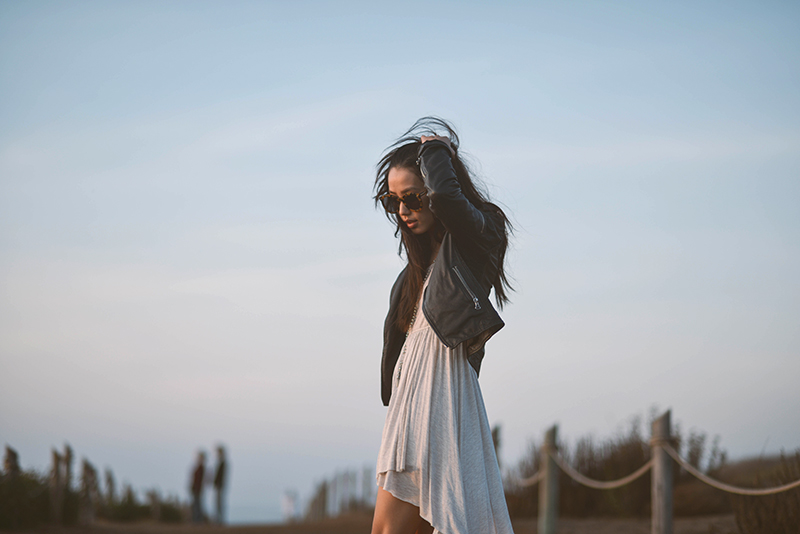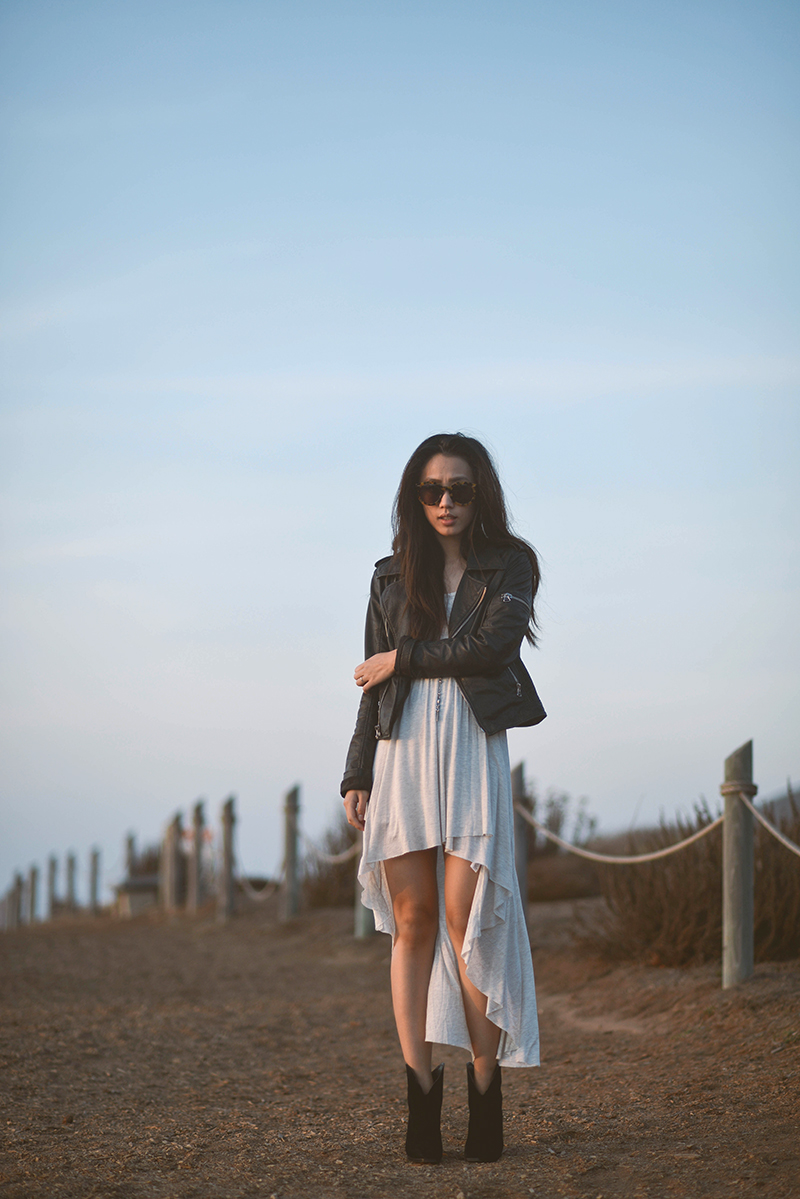 Forever21 dress, Joe's Jeans leather jacket, Sigerson Morrison boots, Karen Walker sunglasses

Happy Friday! The past five days made up seemingly the longest week of the year with the next week and a half off to look forward to. Winter just broke through last week and it's making me want to stay indoors and cuddle up with a good read. Guess that'll take up the majority of my time.

This dress I knew would be a favorite of mine as soon as I tried it on at Forever. I've been really good staying away from Forever21 but sometimes you just find really good stuff you can't not take home with you. Yeah, it's a high-low dress and we're all pretty much over that now but I kind of like the drastic dip and straight cuts, and the ways the fabric overlap each other with each stride. Can't wait to wear it more when it gets warm again.