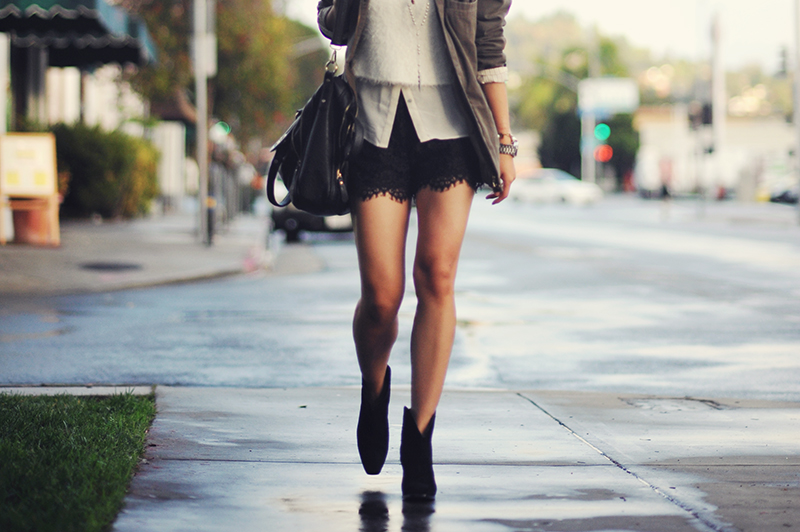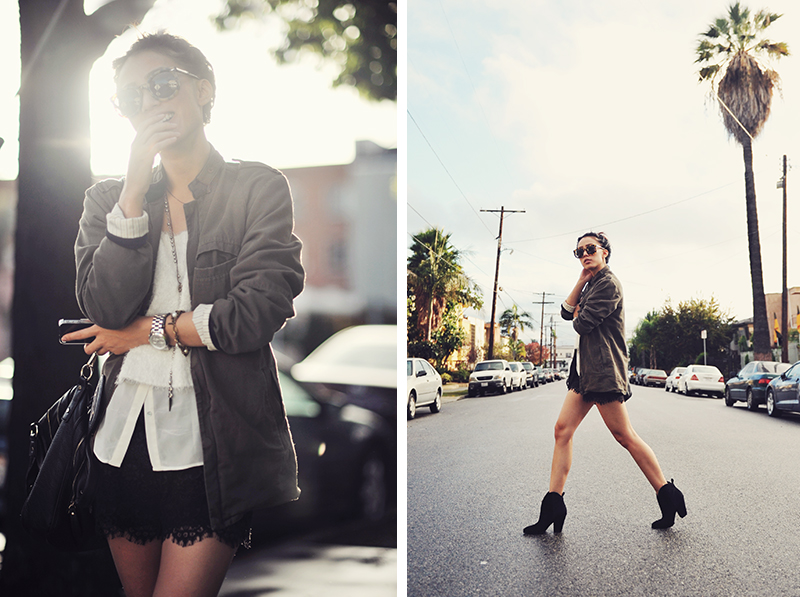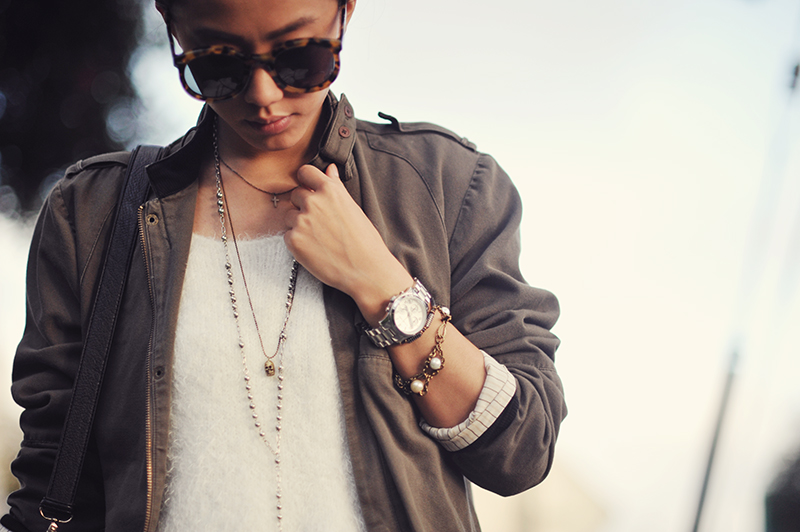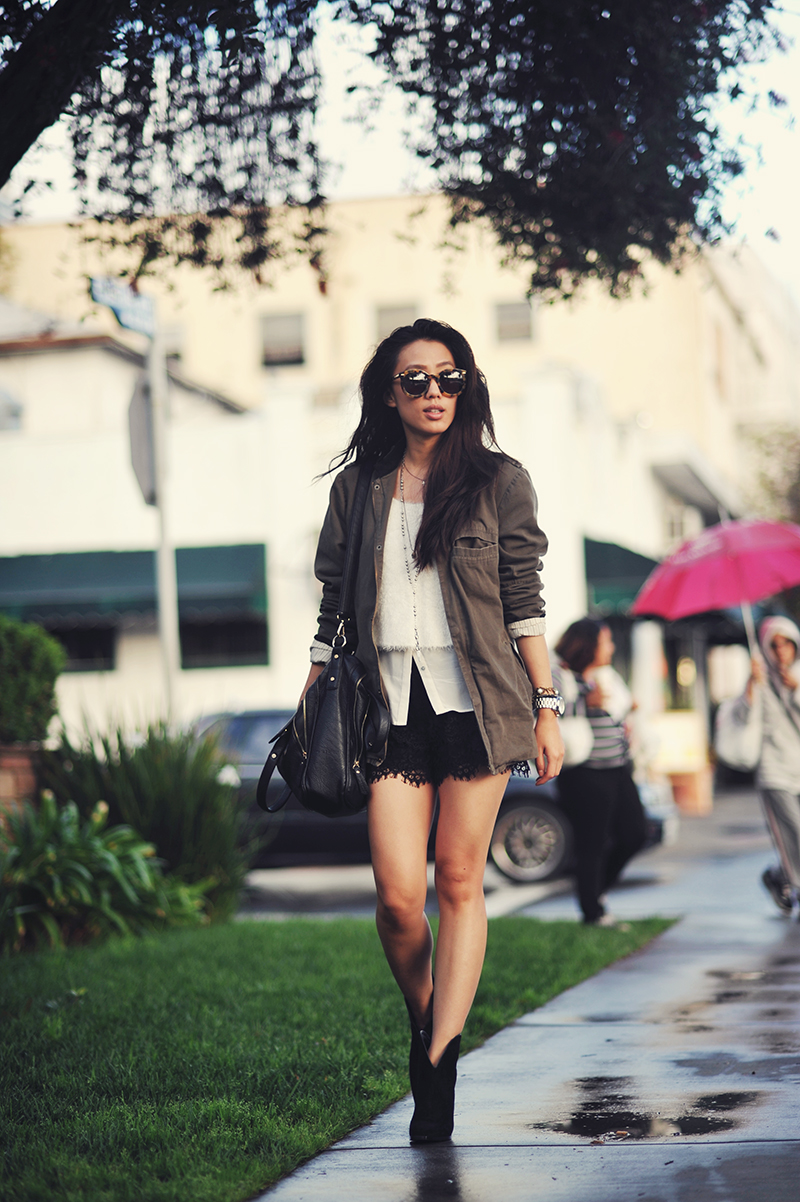 Forever 21 sweater, Madewell lace shorts, Karen Walker sunglasses, Sigerson Morrison boots, Vanessa Mooney necklaces

Went out for a really late brunch this Sunday when the rain allowed some time for the sun to shine. It was weird weather we had—wet and rainy but almost warm, at least warm enough to wear shorts. These Madewell shorts, as stated before, are absolutely golden. I feel like I can wear everything else casual (as I normally do) and these lace shorts will take care of the rest.

Layered my boyfriend's coat over it all for some decent coverage against the rain. It's a good thing he likes to wear things fitted, which means I could borrow from him and literally wear "boyfriend-inspired" pieces without spending extra bucks and creating non-existent closet space.