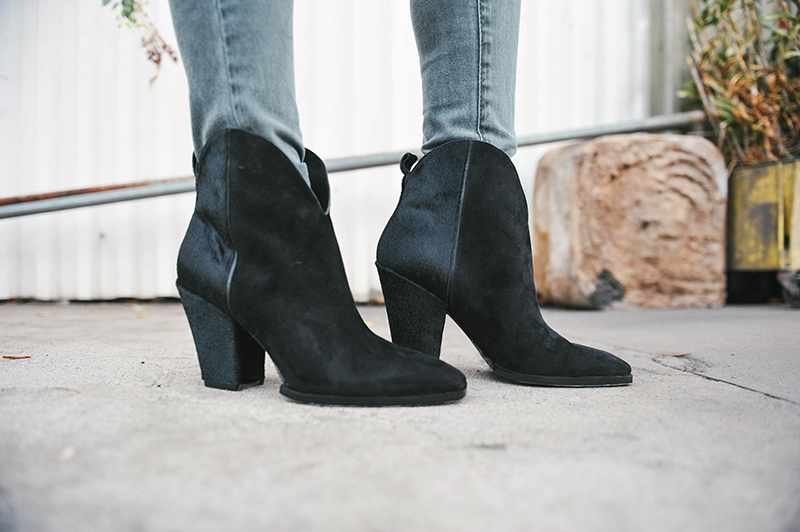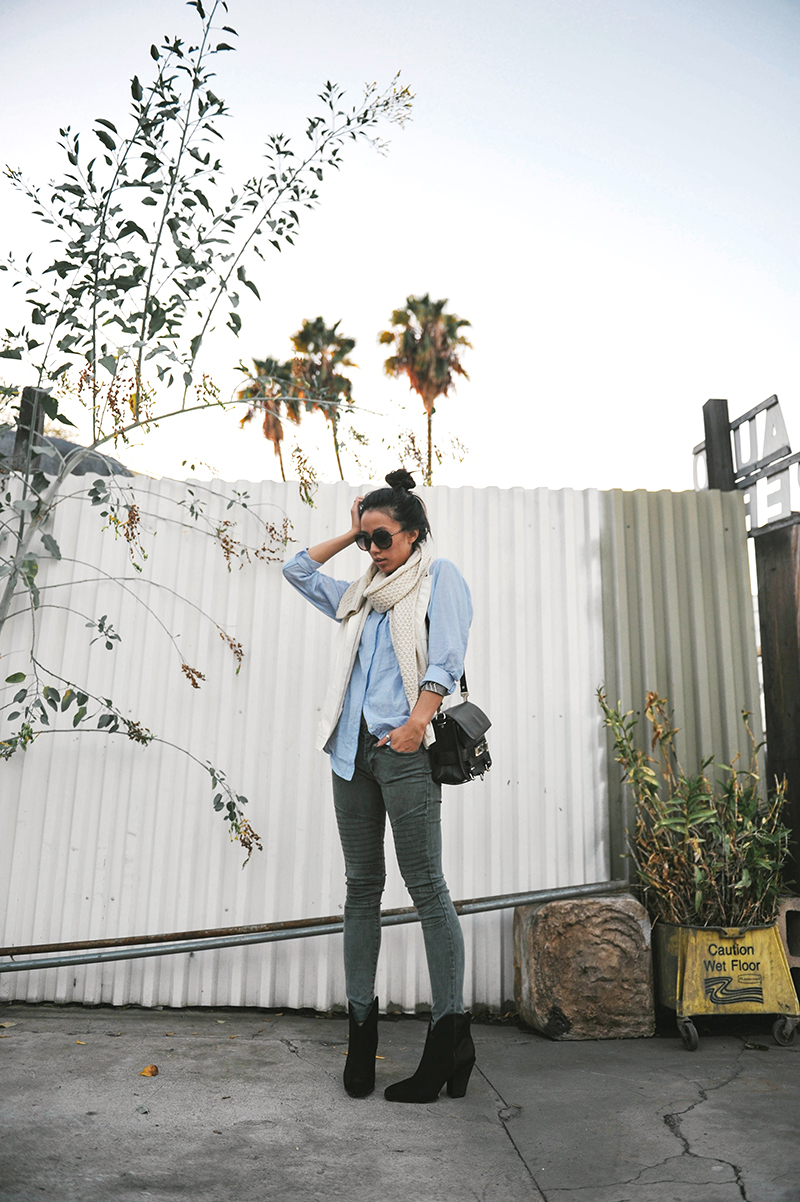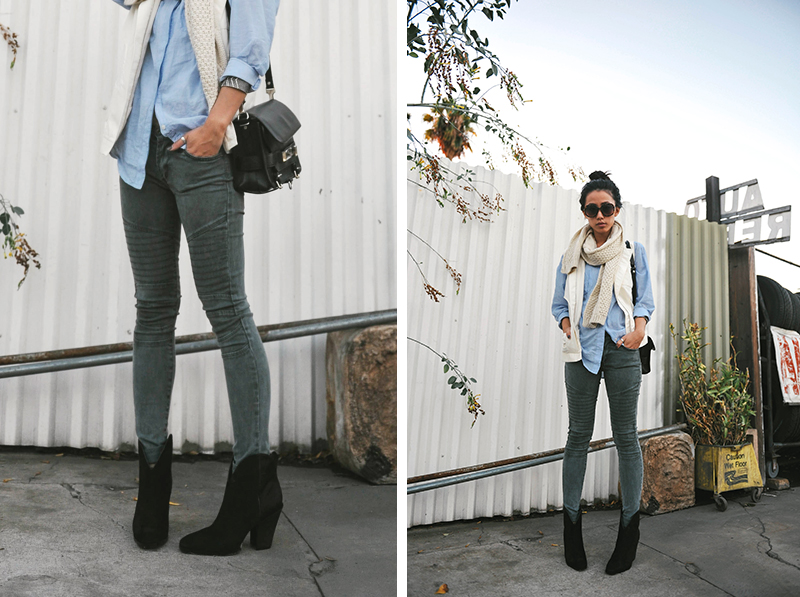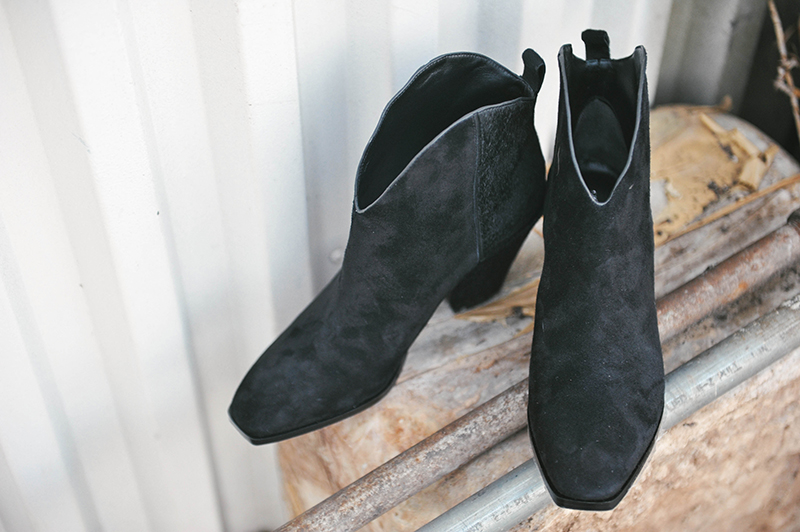 Elizabeth & James shirt, 3.1 Phillip Lim vest, Forever 21 scarf, James Jeans moto skinnies, Sigerson Morrison boots, Proenza Schouler PS11

I don't know what it is about black boots that makes them SO damn desirable time and time again. From far away they almost all look the same, but I guess it's when I look closer to find the little details is what keeps me so fixated. These ones I'm wearing by Sigerson Morrison are the epitome of the perfect casual, downtown-chic kind of black boots. I had been looking for a boot with this silhouette for what seemed like forever--the ankle-grazing welt, the faint Westernized feel from the dipped topline. Not to mention, the juxtaposing textures are the cherry-on-top. I'm in love! Such a classic, minimalist style with cool and understated details to boot (pun intended).

So even though I have more black boots than I'm proud of, I'm convinced there is staying power in each and every one of those pairs. This Risaly boot, I'll be wearing all throughout this season and into the next.