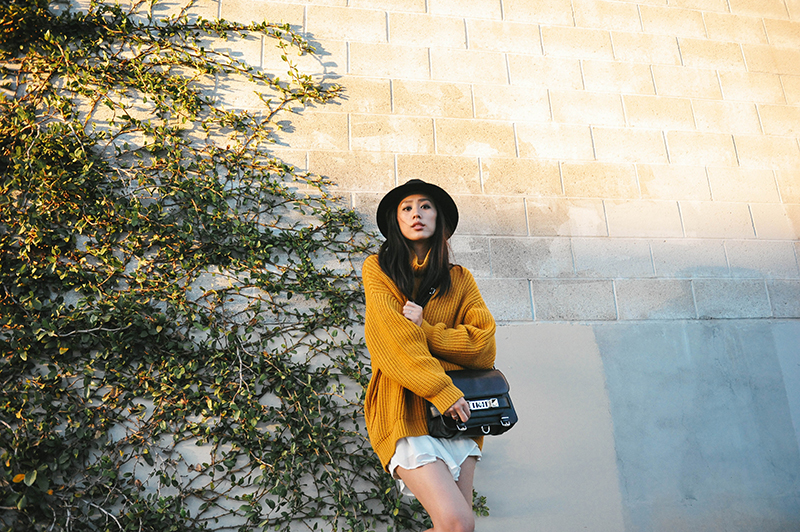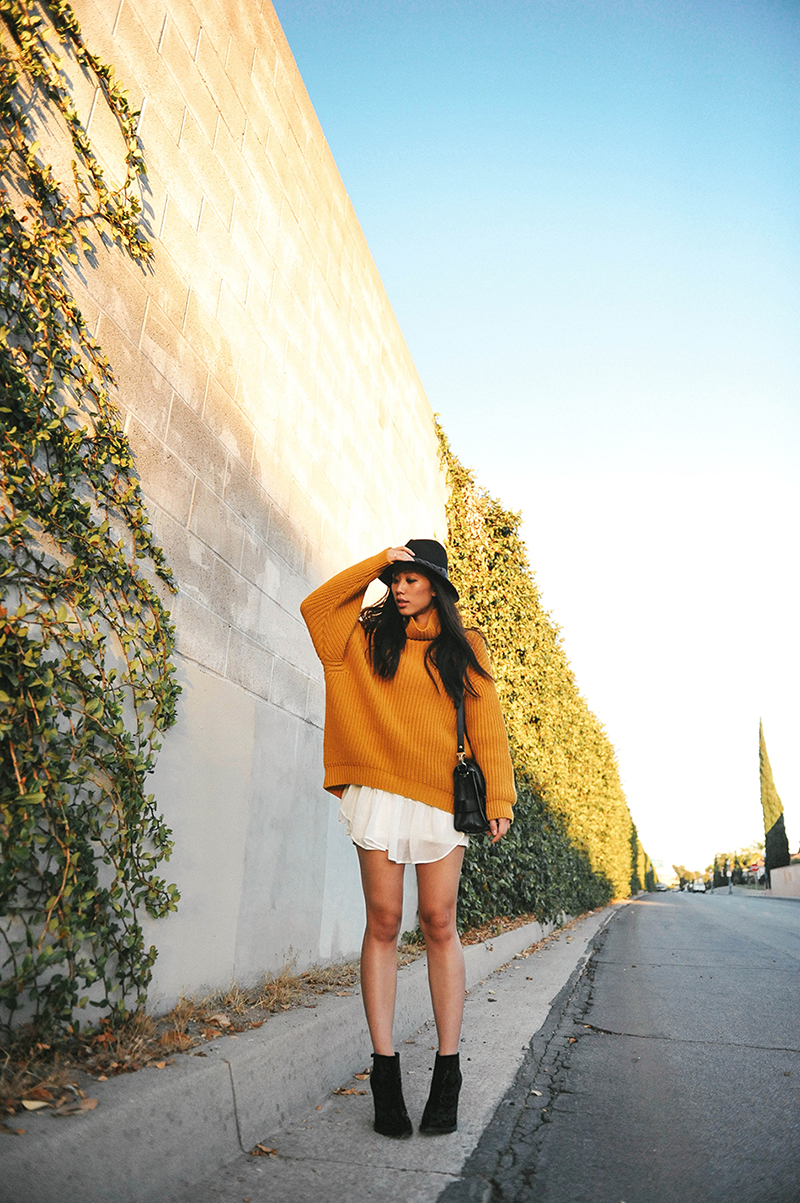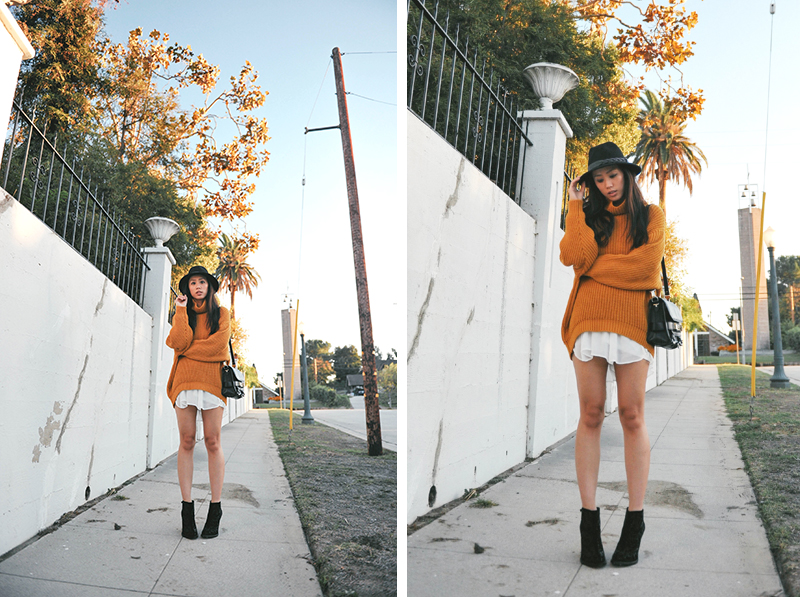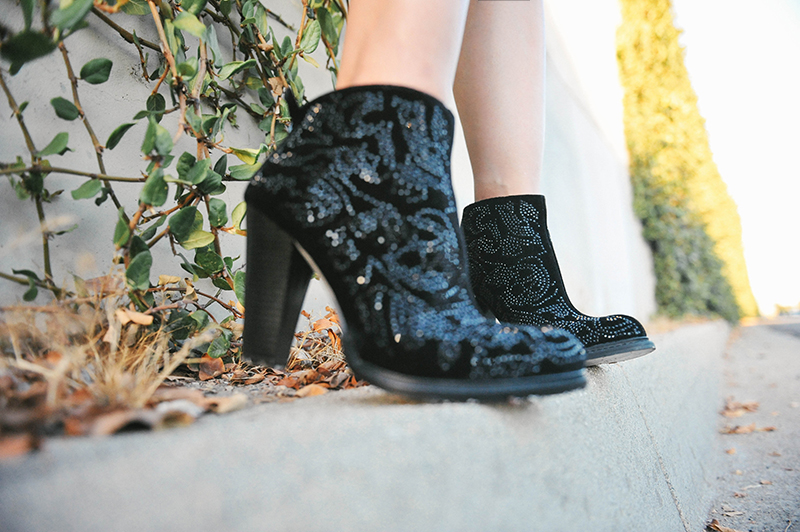 Elin Kling for Marciano knit, Zara dress, Jessica Simpson hat, Proenza Schouler PS11, Zara boots

As transparent and almost-too-repetitive as this is on my blog, it doesn't hurt to admit once more that I'm a pretty staunch knit wearer. It's a California girl's necessity and a no brainer for fall/winter all around the world. Even after cleaning out 50% of my closet, my stacks of sweaters were unwavering in numbers. But you can't have too many sweaters, I always convince myself—just like you can't have too many black boots—especially if you've just got to make room for one more like this one.

The Elin Kling for Marciano collection is pretty much, for a lack of a better word, perfect. Her classic chic meshed well with the touch of glam that Marciano encompasses. And when fanciful pictures of this oversized knit surfaced, in my mind it was predestined to exist in my closet alongside the countless other sweaters. But this one, in all of its huge dolman-sleeved, gorgeous golden-hued glory, this one is pretty special. The shape, how painfully snuggly it is, and how it exists in my favorite warm yellow color… love it!