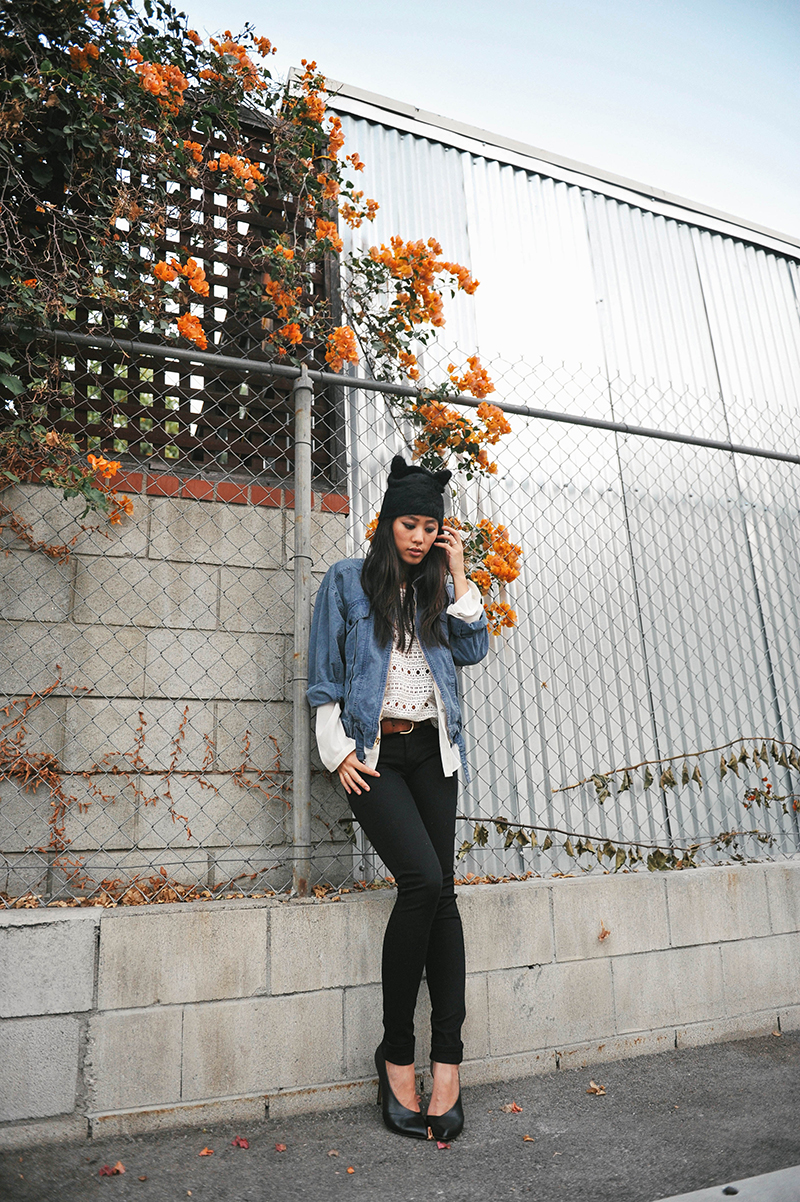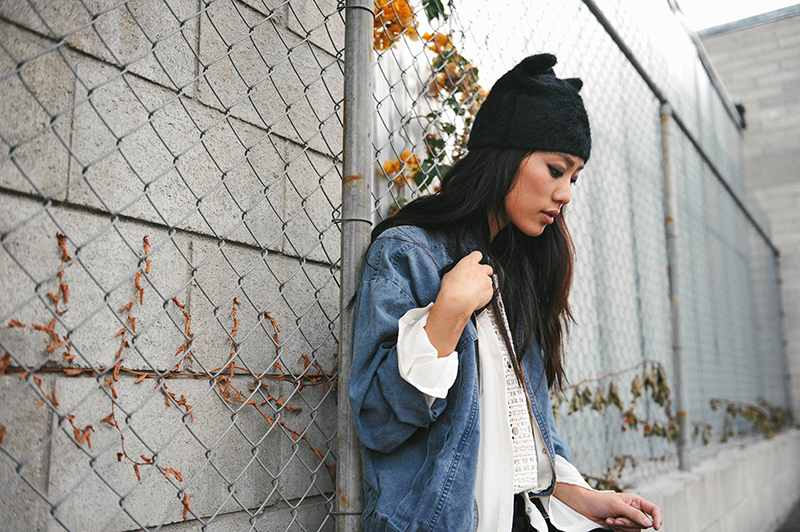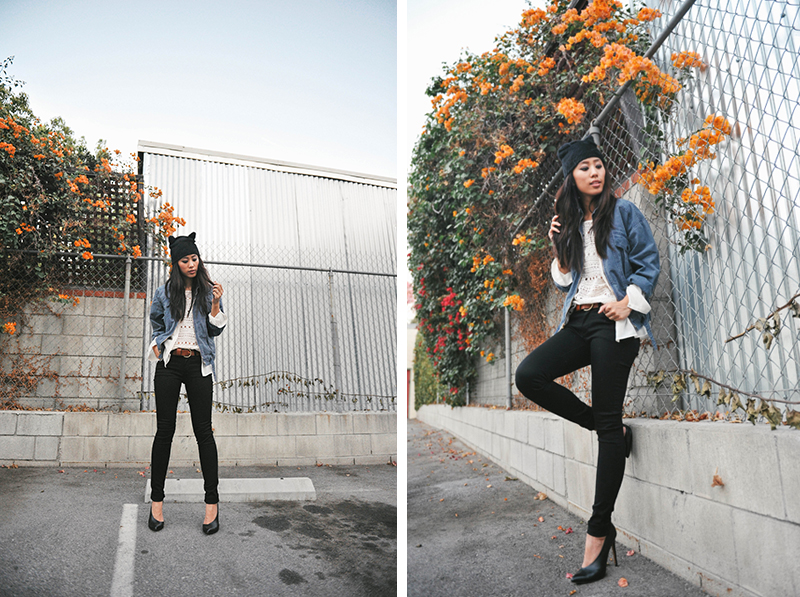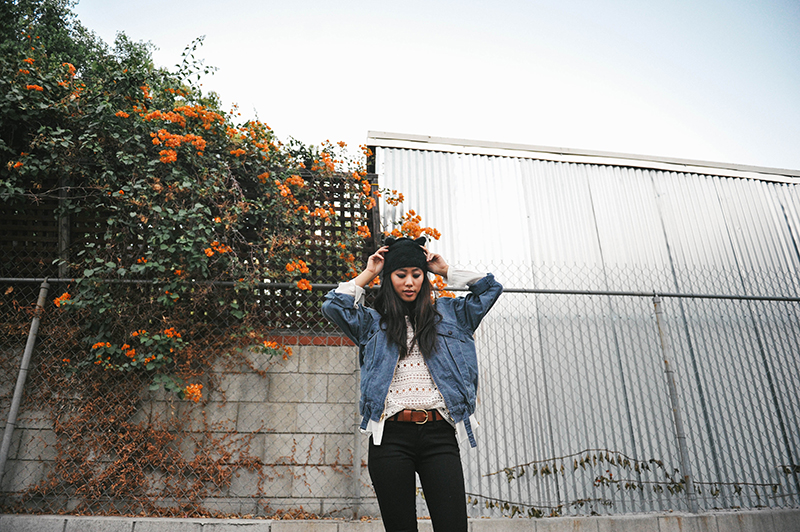 Madewell lace top, James Jeans 'Couture Skinny 1285', H&M beanie, Madewell belt, Zara pumps
You'd think finding a good pair of black skinny jeans is an easy task… but a lot like its white counterpart, you have to make sure it satisfies the elements of flattering denim wear for neutral colors, since black and white styles are generally bought as timeless pieces. All-black skinnies really just have to feel great, contour the legs right, and consist of long-lasting quality denim fabric (or a blend of, preferably for me). Easy right? Not really--when you have one element but not the other, and so forth. So, in celebration of finding a black pair that is pretty much all of the above, I've been consistently wearing these
'Couture Skinny 1285' jeans
from
James Jeans
for the past two weeks. I'm a denim girl and well I like wearing a lot of black, so they're far more than perfect for me. They're my daily go-tos now, honestly. Like
these ones
I posted last week, I love my pair of black James Jeans' for the impressive fit and detailing. Classic matte black wash in a classic skinny fit, straight-up with no frills.
From one denim junky to another… if you'd like to try out a pair or two, punch in the code "JJ013" for 25% off of your purchase on
James Jeans
. Pretty sweet deal for premium denim, no?