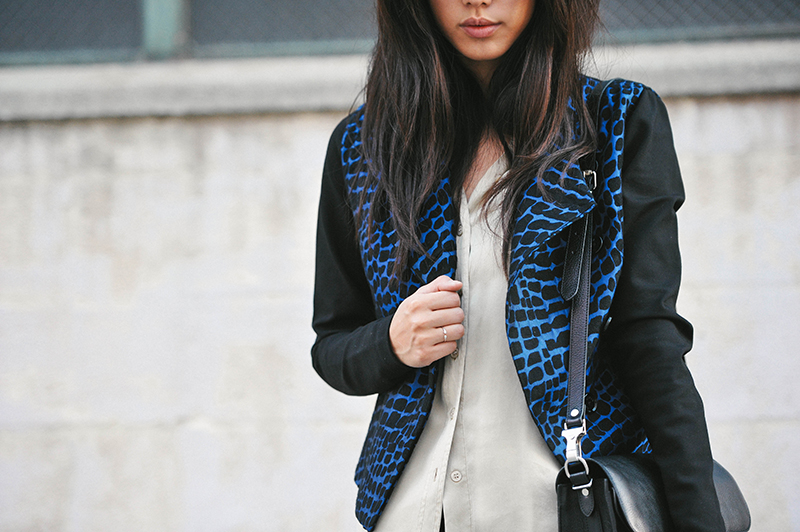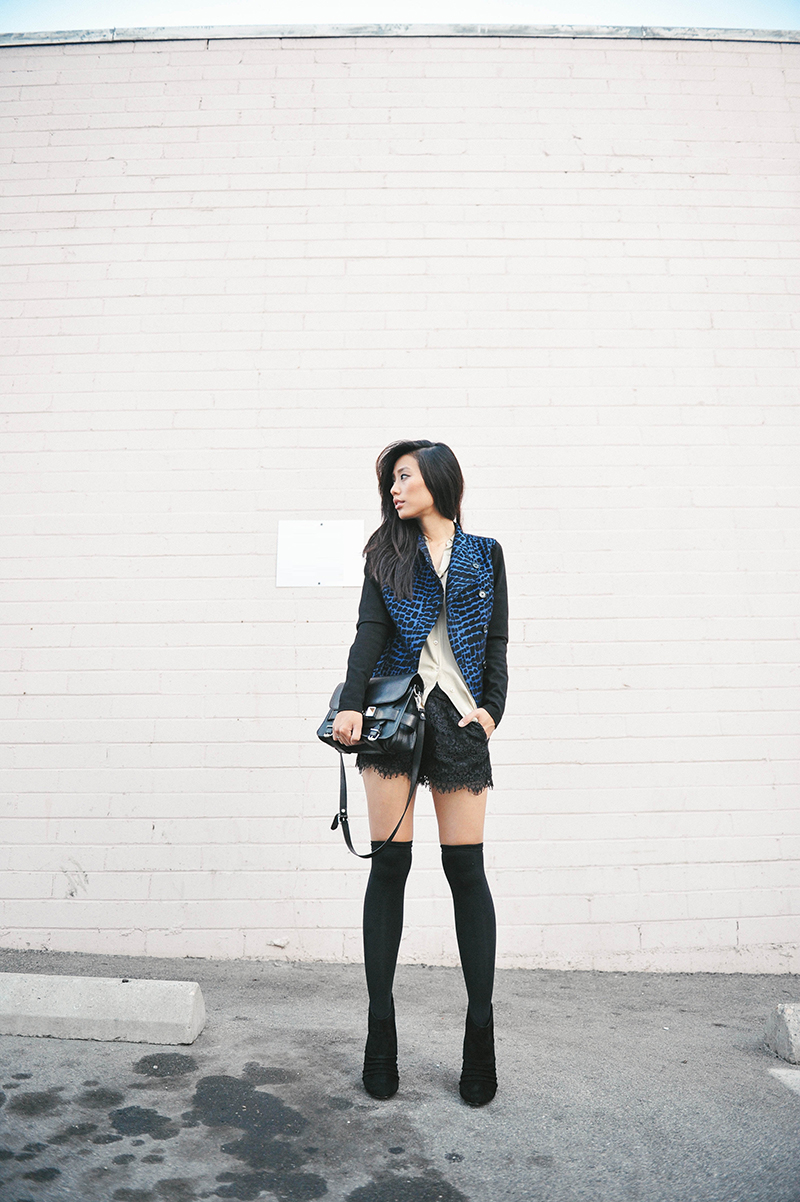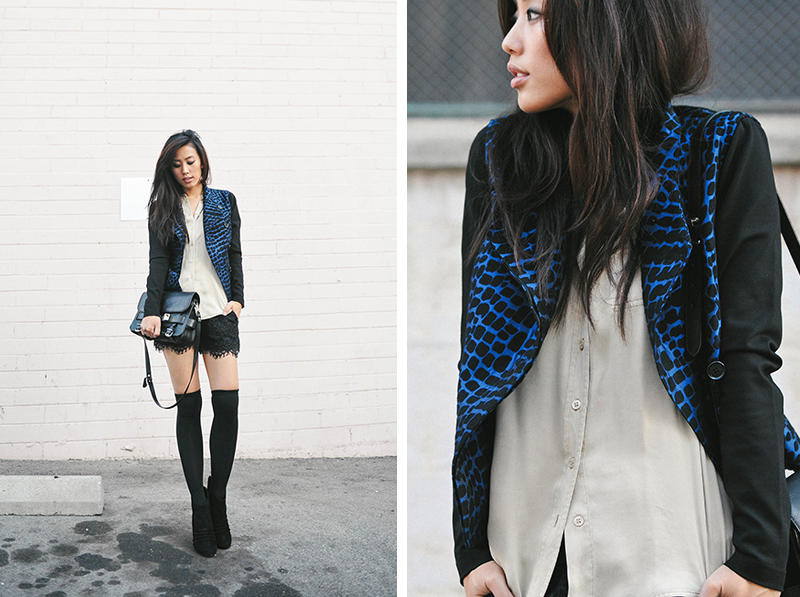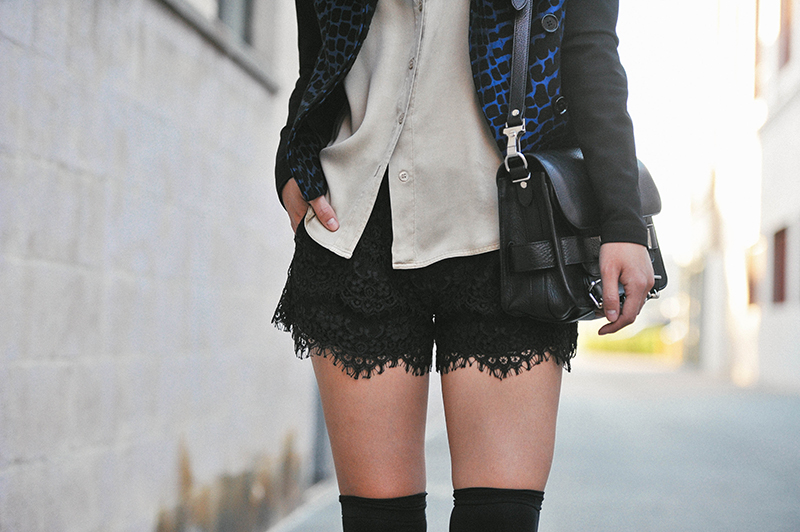 A|X Armani Exchange jacquard jacket, Equipment blouse, Madewell shorts, Sole Society wedges, Proenza Schouler PS11

As it is finally getting colder, I'm more frequently looking to outerwear that's fit for "LA winter". Those little quotation marks exist around "LA winter" because we all know that the coldest it gets in LA is maybe 55 degrees, which isn't really winter chill. Layering this A|X Armani Exchange jacket over a classic button-up, however, and wearing it with shorts and thigh-high socks made for the perfect amount of insulation. Enough sleeve length to keep warm and the right, loud Proenza-esque print to stay chic in the cold. I guess this is how I'm #DressedFor the #Chill in LA! Check out more A|X Armani Exchange looks here.

If you're on Instagram (follow my profile here), you can upload your own A|X Armani Exchange outfit photo to join in. Be sure to tag #DressedFor and #WhateverYou'reDressedFor!