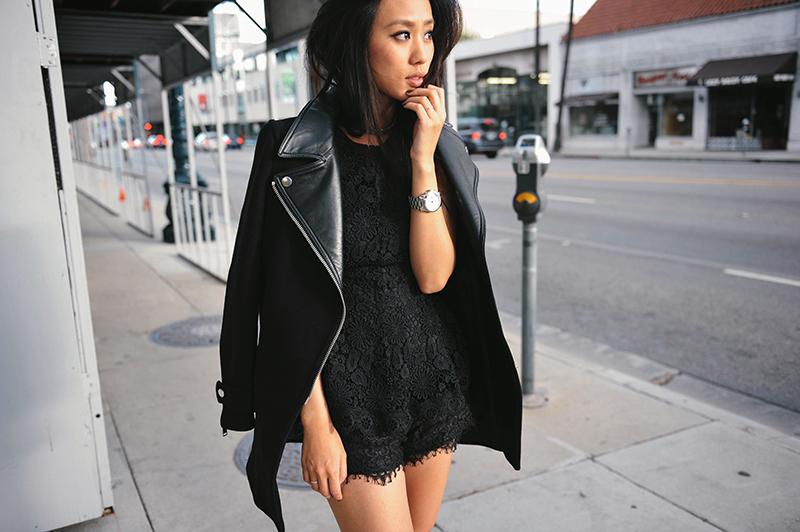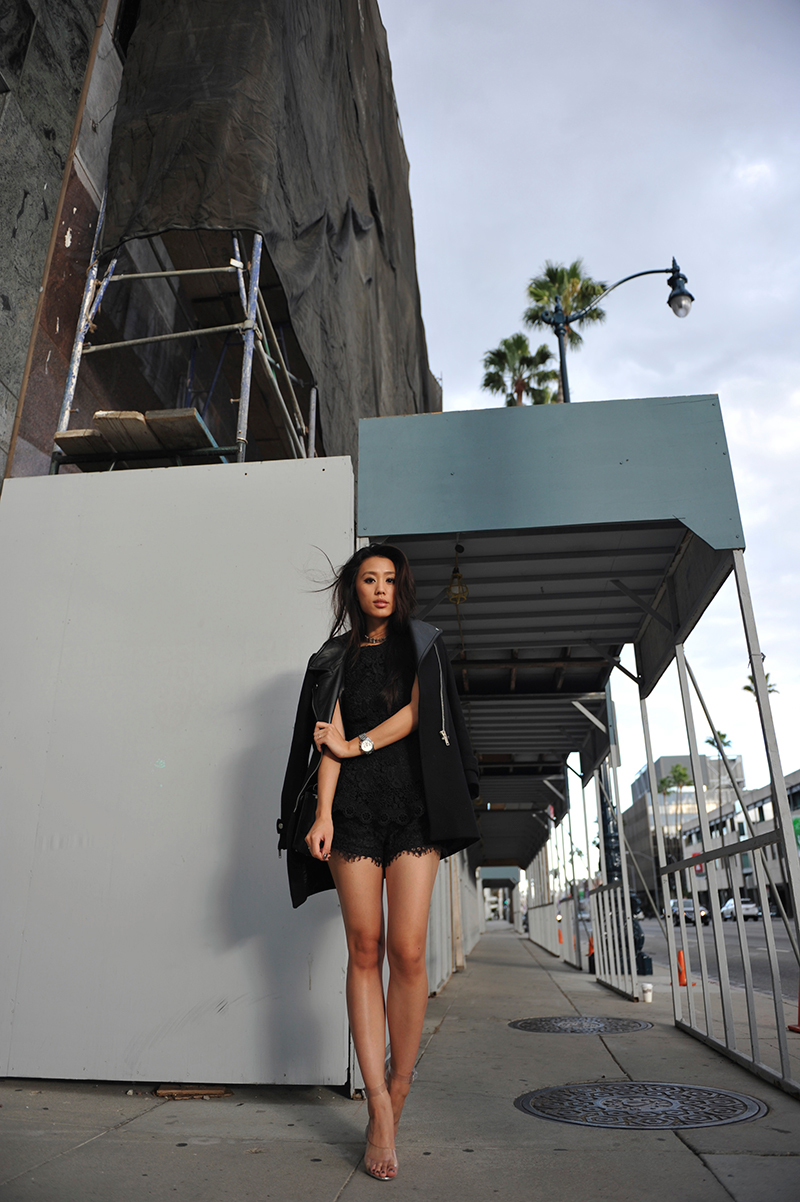 Zara peplum top, Madewell lace shorts, Zara coat, 3.1 Phillip Lim shoes, Vanessa Mooney choker, Proenza Schouler PS11, Michael Kors watch

If you follow my Instagram feed, you probably know that I got the chance to attend BCBG's brunch/spring 2013 preview about two weeks ago. Initially I thought about wearing some color but I decided to go with the gloom and ended up wearing all things black, surprise surprise. The lace peplum and shorts went together and formed a sleeveless short suit of some sort, which I actually liked even though it's pretty unordinary for me to wear. I've been wearing this lace short down to the ground--I really couldn't have found a more wearable, classic black lace pair of shorts. They go with everything and the lace is killer.

Anyway, hope you all have a lovely Thanksgiving! Love you all.