Transitioning with levi's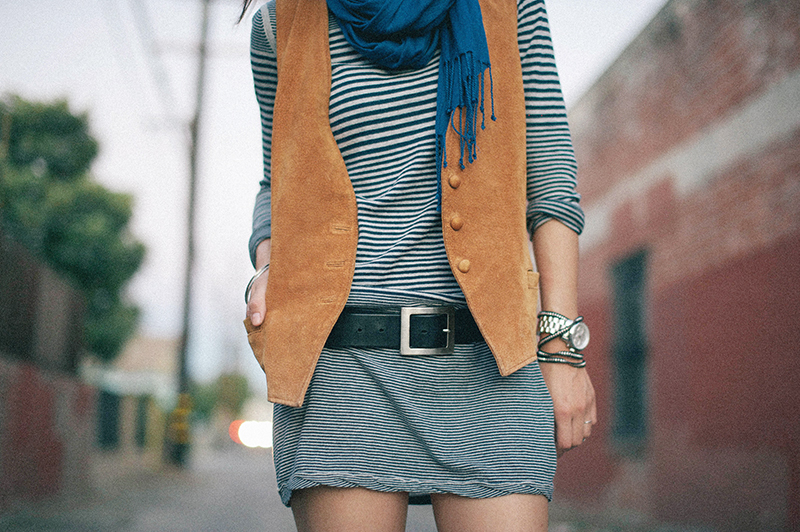 Levi's dress, vintage vest, Isabel Marant sneakers, Michael Kors watch

Sorry to dissapoint, but I couldn't manage to fit in the NY photo diary in before September ended. Just know that it's coming very soon--like this week, soon. I thought I'd post something a little more "fall-appropriate" in the mean time, like these photos with my go-to Levi's striped dress. I love it mostly for its braided hem, but also for its stripes in alternating thickness. It's back to scorching hot weather this week but I believe I'm able to wear this versatile dress either way, by itself or layered under huge knits, over tights and knee-highs... would like to wear it more often during the cold, though, so uhh, c'mon sun, go hide somewhere for a little while.