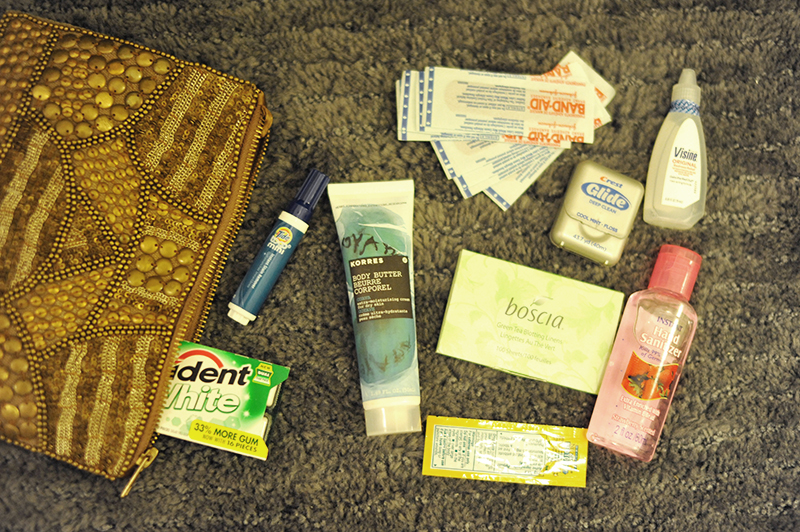 Instead of stuffing my PS11 with a makeup bag, I take with me a little clutch (from
Bloggers' Wardrobe
) full of my go-tos for emergency cases. You don't even know what these items have done for me during my stay in New York, especially for someone who's sort of fixated on cleanliness. My must-haves for traveling:
1) Mini Tide to-go for food-meets-white-clothing emergencies; 2) sugarless gum for a little refreshment; 3)
Korres body butter
to stay extra moisturized; 4) bandaids (hallelujah!) for full-day walks all around NY; 5) floss for a clean row of teeth; 6) Visine to rewet the eyes and to keep the whites clear of course; 7)
Boscia green tea blotting sheets
to keep the face looking shine-free and ready for photos; 8) on-the-go Neosporin for any open cuts (gotta be safe); and lastly but maybe most importantly, 9) hand sanitizer! For me, touching anything near the train or in the cabs warrants a small drop of sanitizer. Just wanted to share my preferred on-the-go travel items--what are yours?