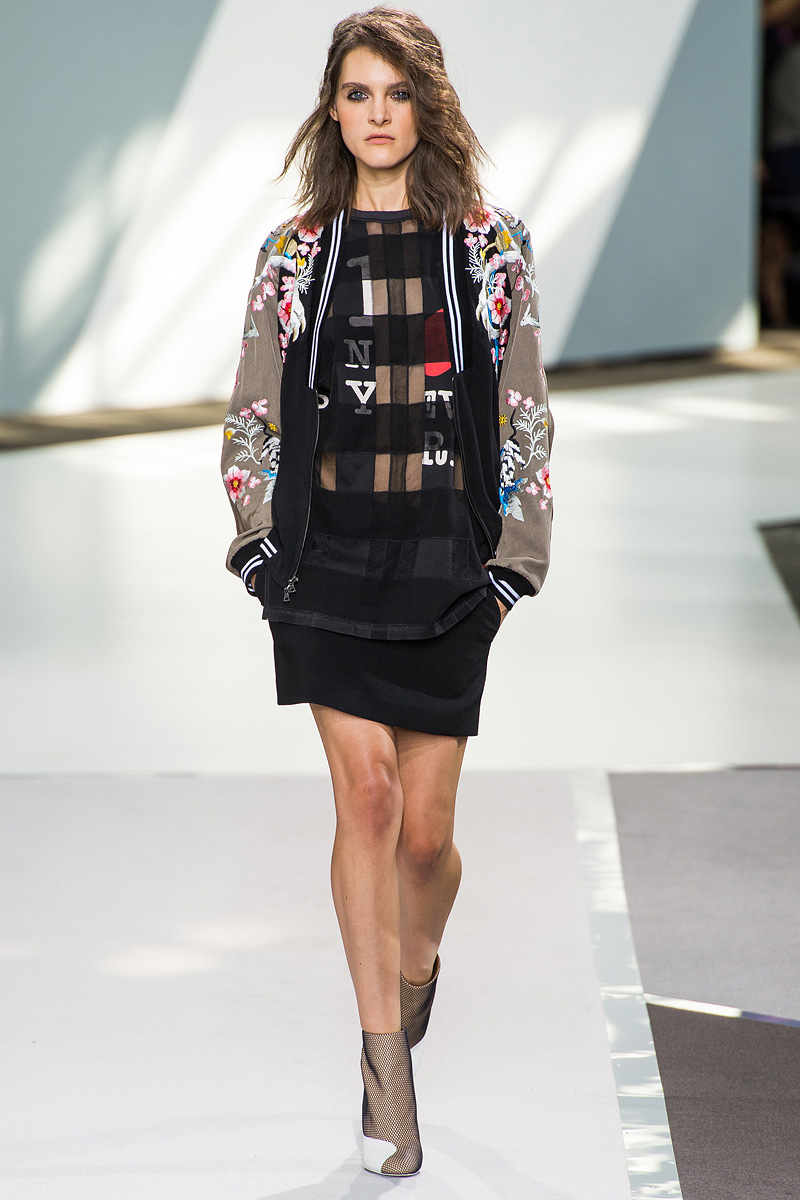 Excuse the load of pictures you've probably already ogled over a hundred times (if you're like me), but I had to publish this offensively long, wrought-out, picture-heavy post for my own sake. I figured putting all of the pictures from NYFW in one post would save me a great deal from clicking back and forth, navigating endlessly through Vogue, where I got these pictures. This blog started as an outlet for me, as a digital space for me to store all things fashion related... and well, here's the part that doesn't involve narcissistic pictures of my own style, but instead a focus on things that I probably won't own but admire for their creative ingenuity.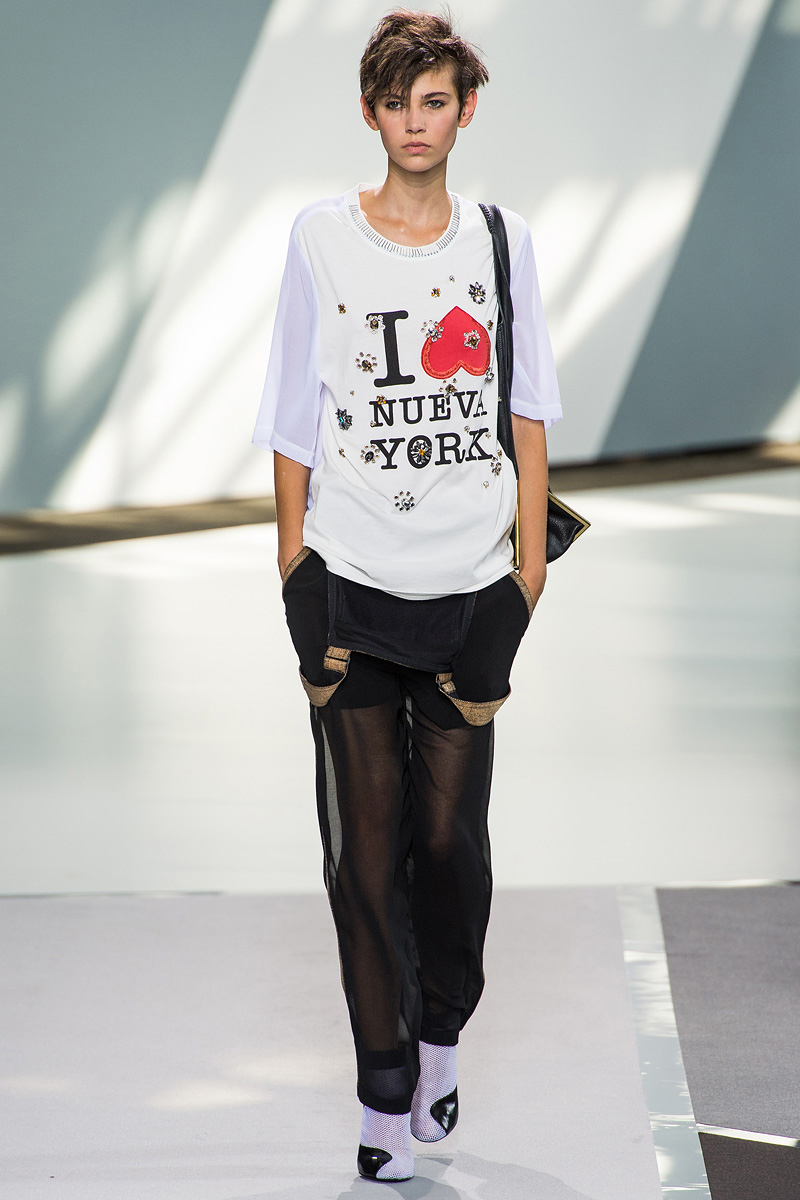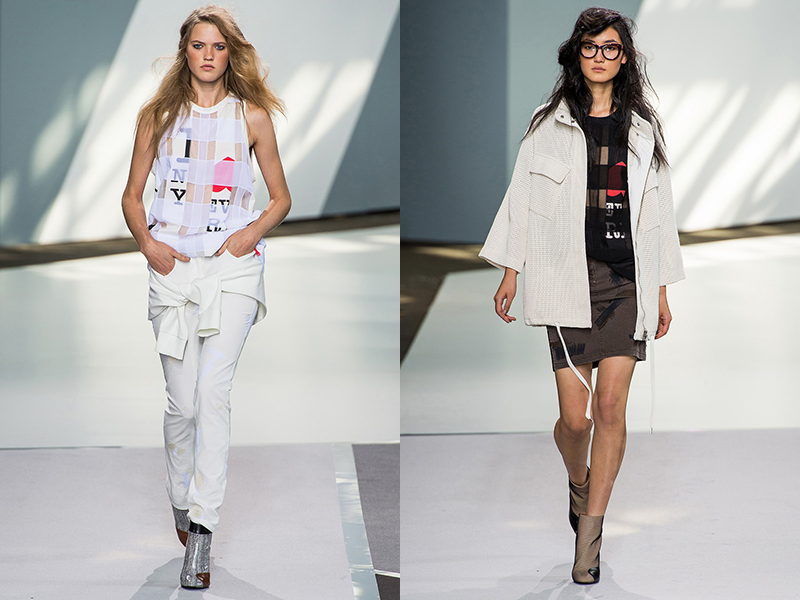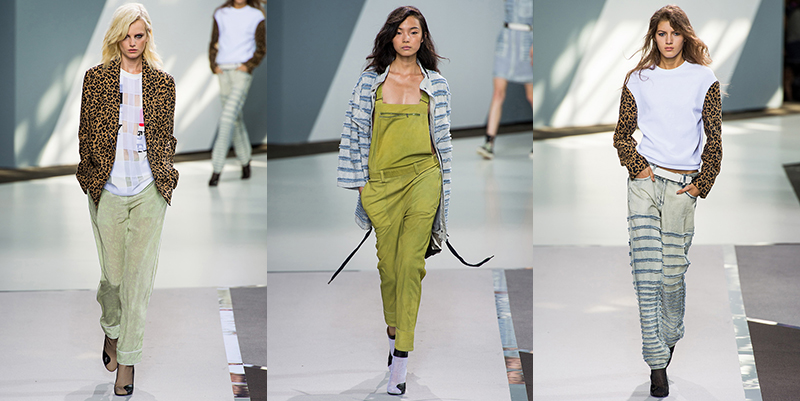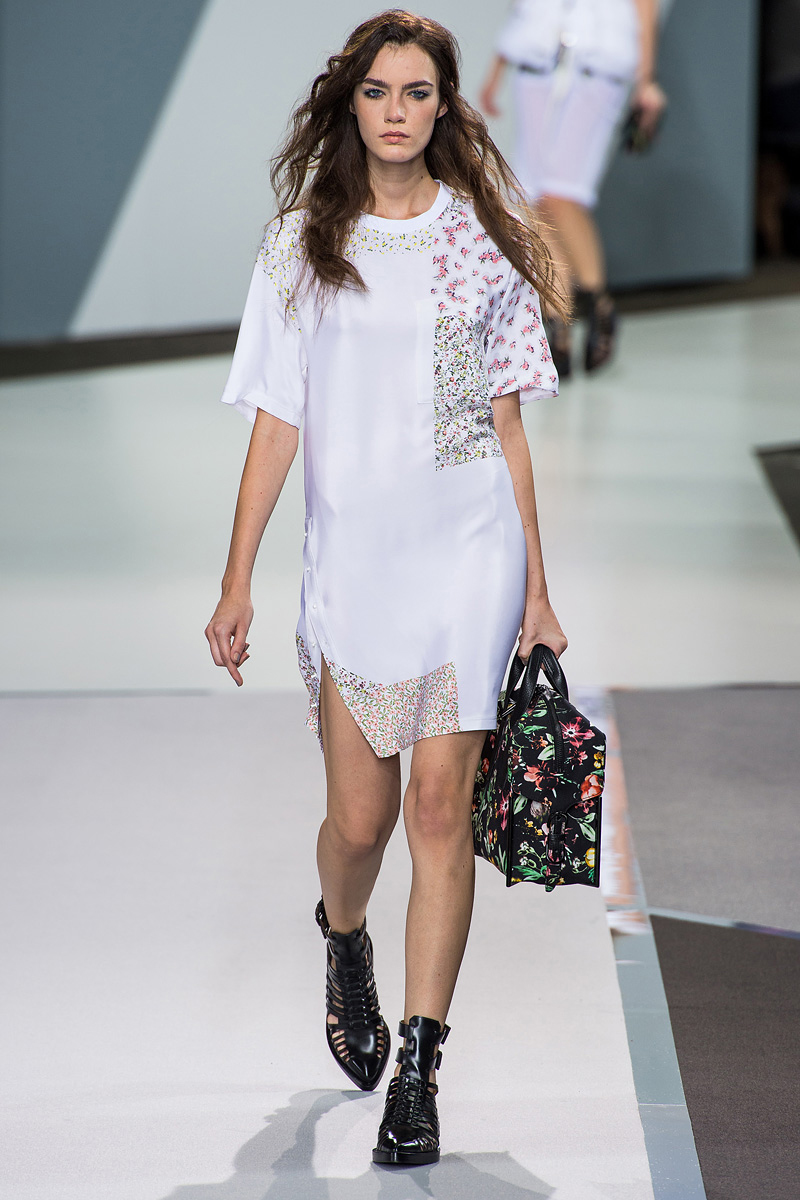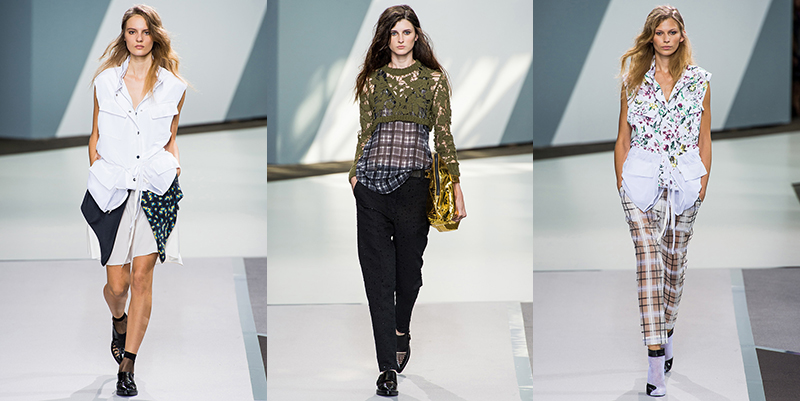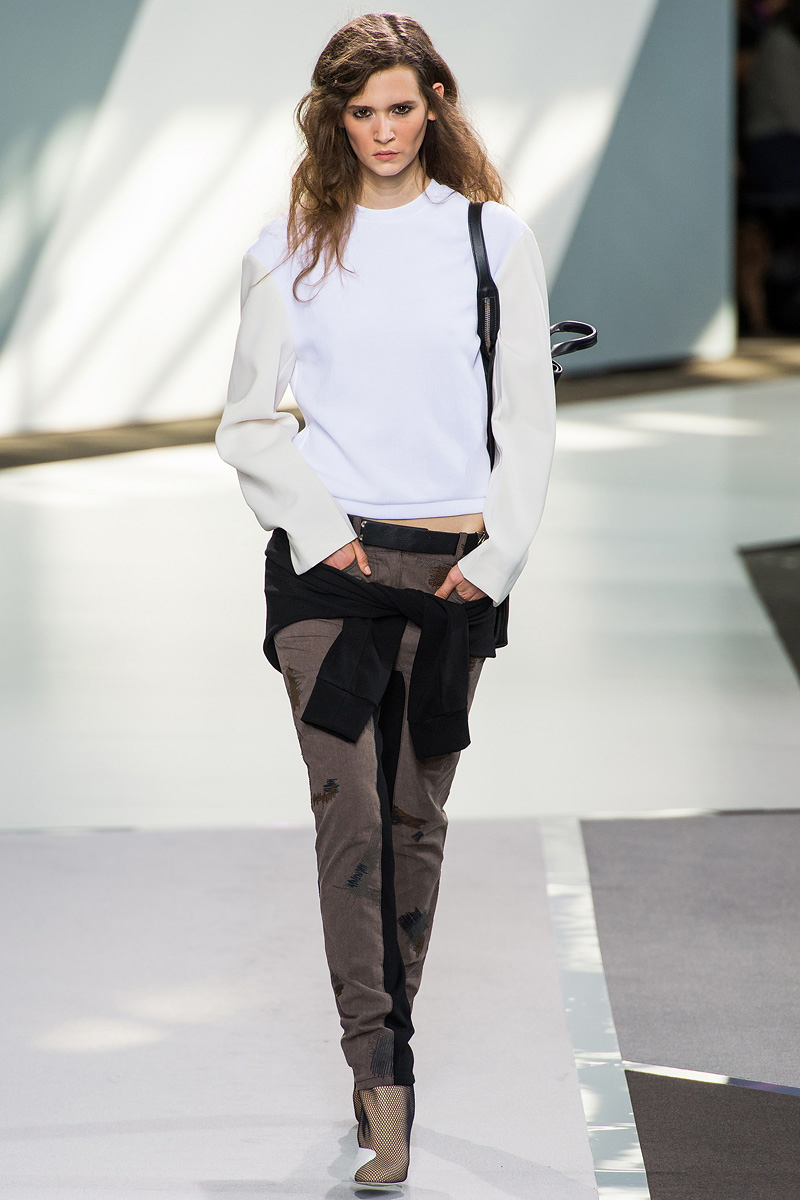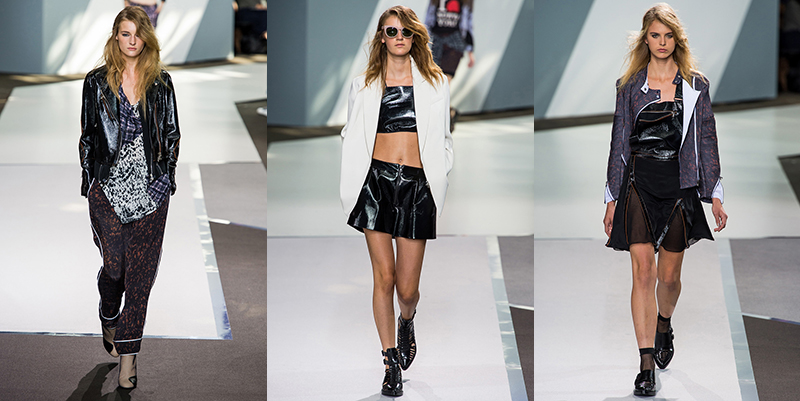 3.1 Phillip Lim

Easily my favorite collection! 3.1 Phillip Lim S/S'13 is cohesive, creative, fun, fresh--everything I want to be for this next season (and probably forever). It's equal parts girly and tough, which makes me excited as ever as I totally see myself internalizing this combo. To top that, the 90's feel of the entire collection (read: tied shirts at the waist, plaid, overalls, Barbie pink) has really got me thrilled in how Phillip Lim has managed to bring back an old style--that most people I think are weary of--and make it completely relevant and new. Genius, thank you, Phillip. Also, thank you for the splicing and stitching up of prints and adding chiffon in all of the right places. This collection seemed like a deviation from all of his other ones but at the same time, it is so rightfully Phillip Lim... that it just makes sense.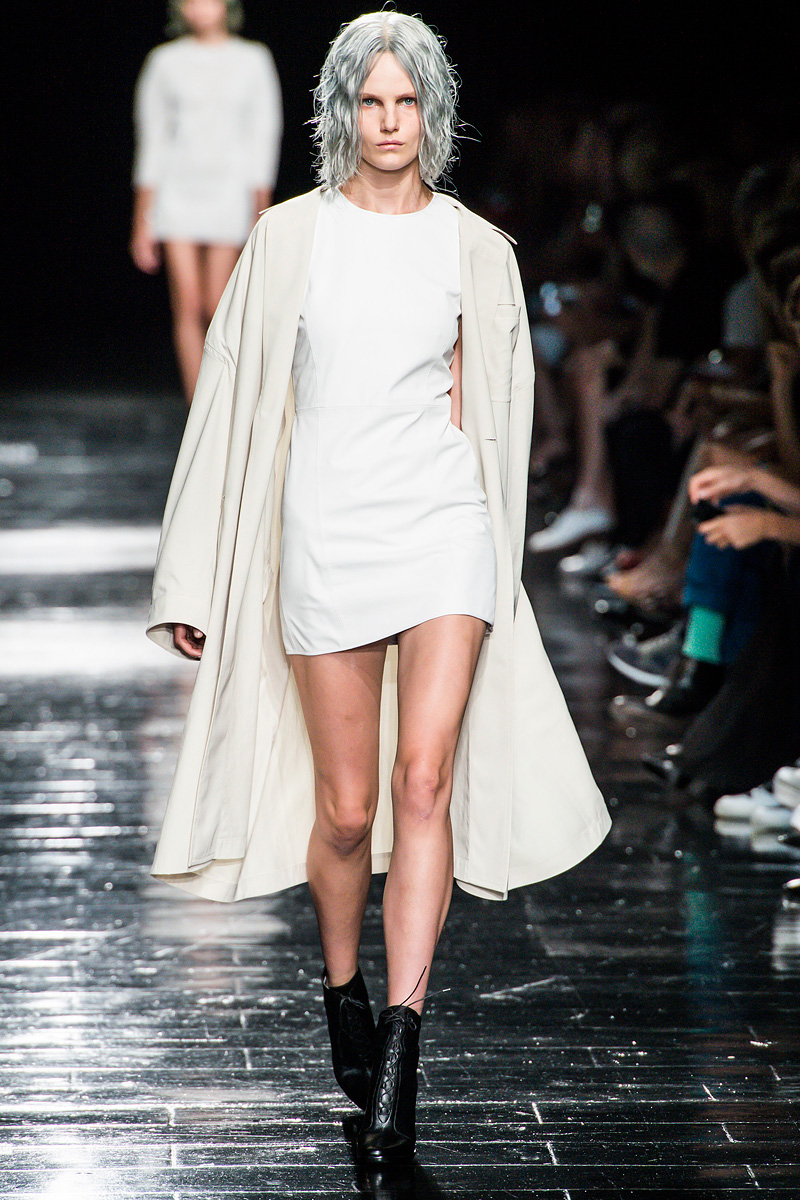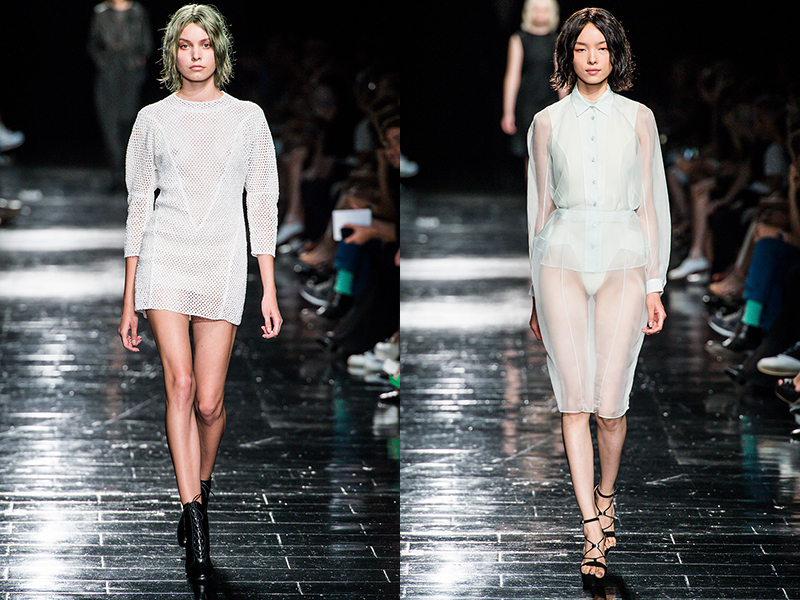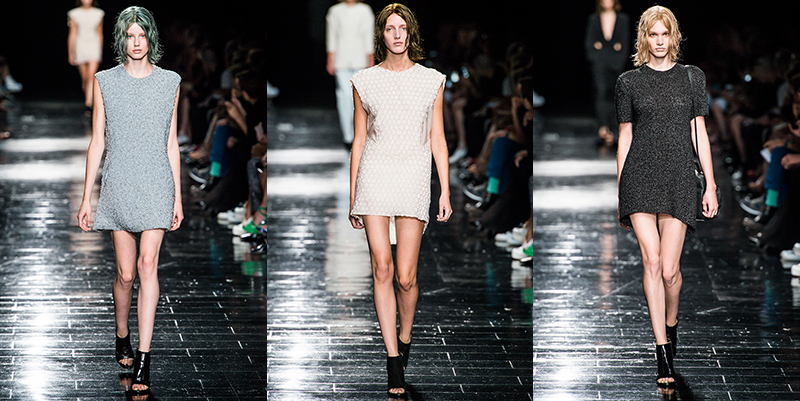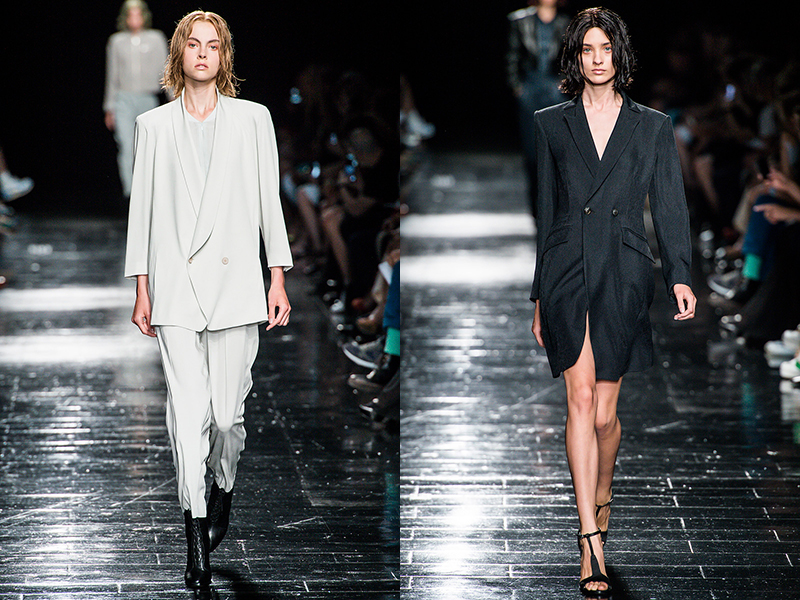 Theyskens' Theory

Probably my second favorite collection--Theyskens delivers with tailored but shapeless dresses, unkempt looks, and oversized jackets. He mixes the grungy look with the pristine, clean(er) dresses and, like Phillip's, the collection just balances itself out in that way. I'm a little mad over that knit sweater dress...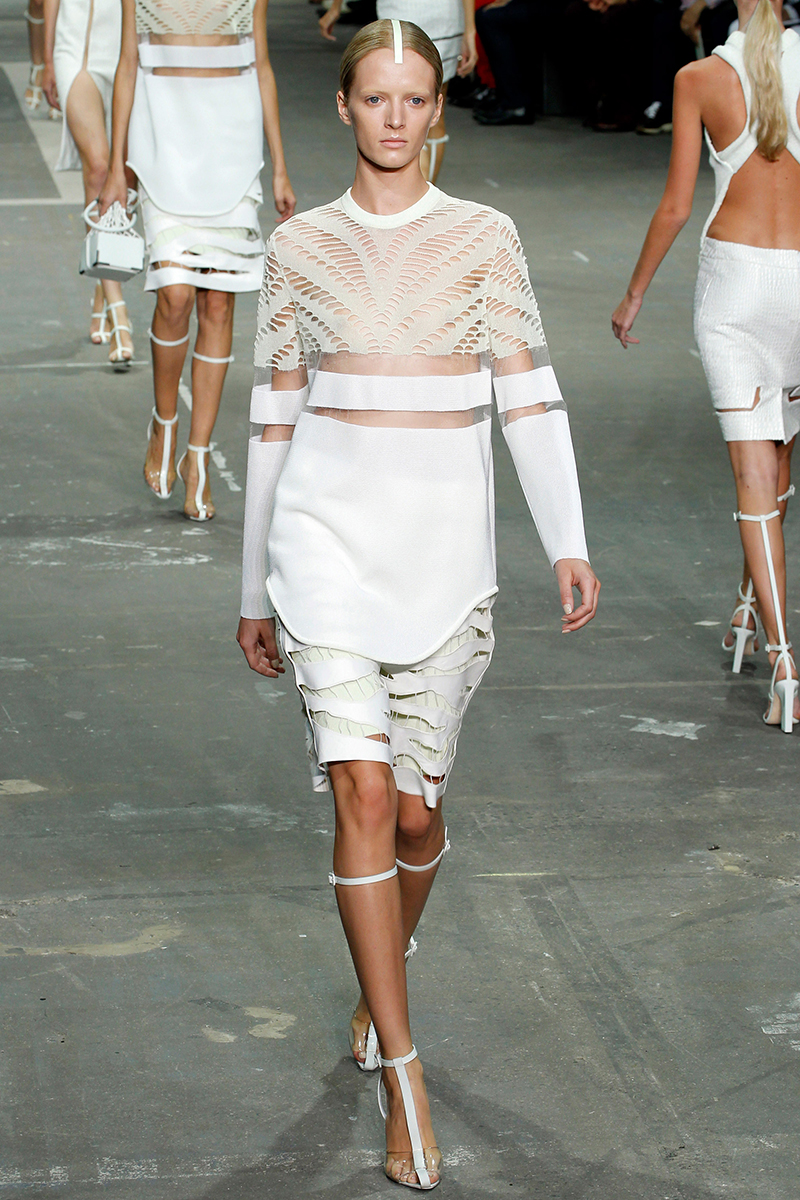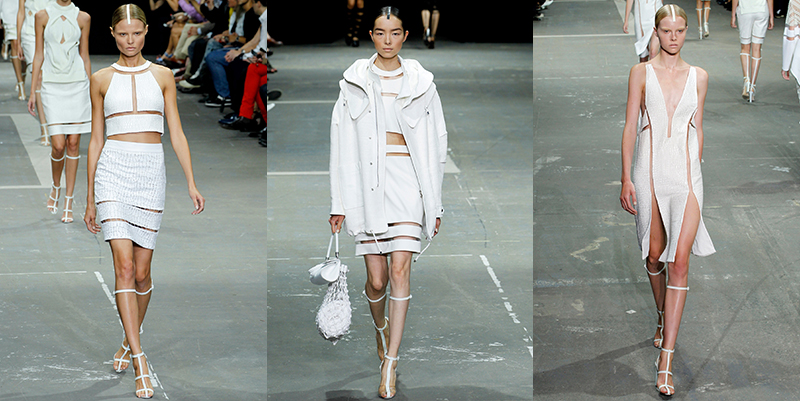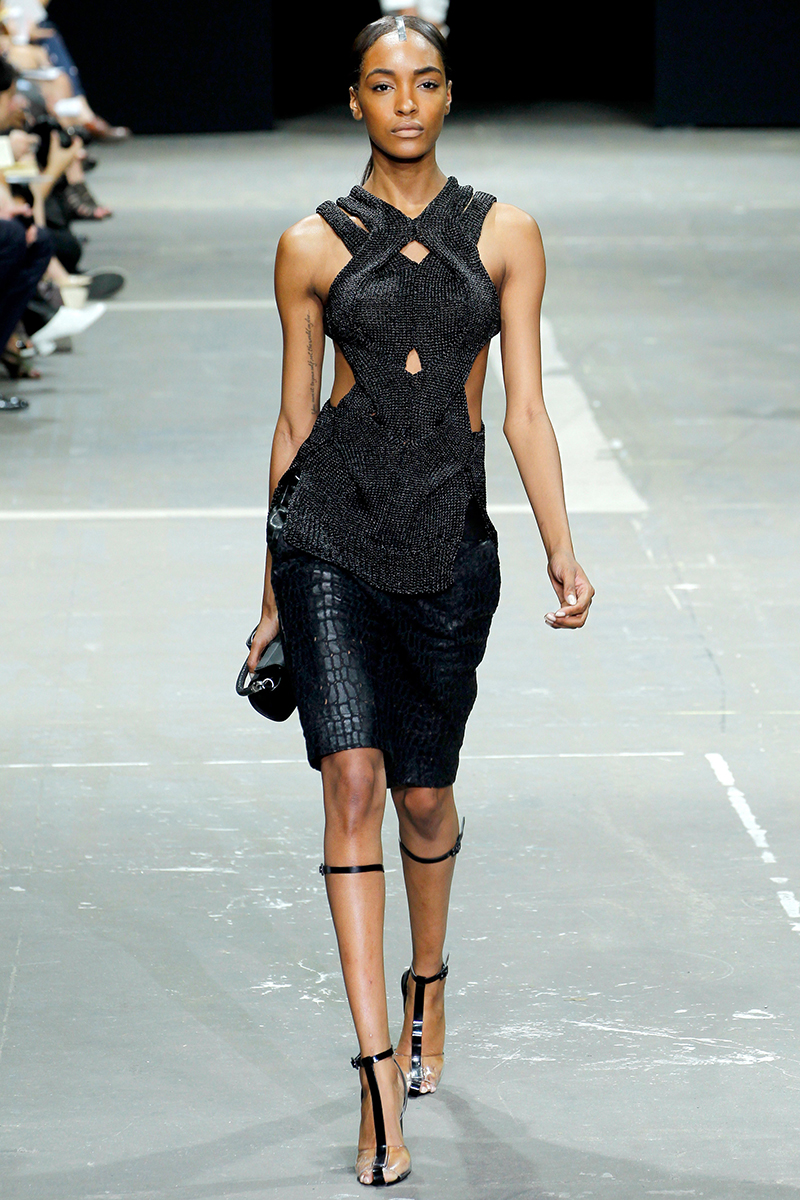 Alexander Wang

A. Wang SS'13, full of structure, a whole lot of splicing and inventive cut-outs. The pieces alone are very forward and probably not wearable in my taste, but I can't help but to stare in awe of the pure creativity that is so transparent with the barely-there plastic fiber. Can't say it enough when talking about this guy--genius, Alexander Wang, just genius. A few other favorite pieces come from...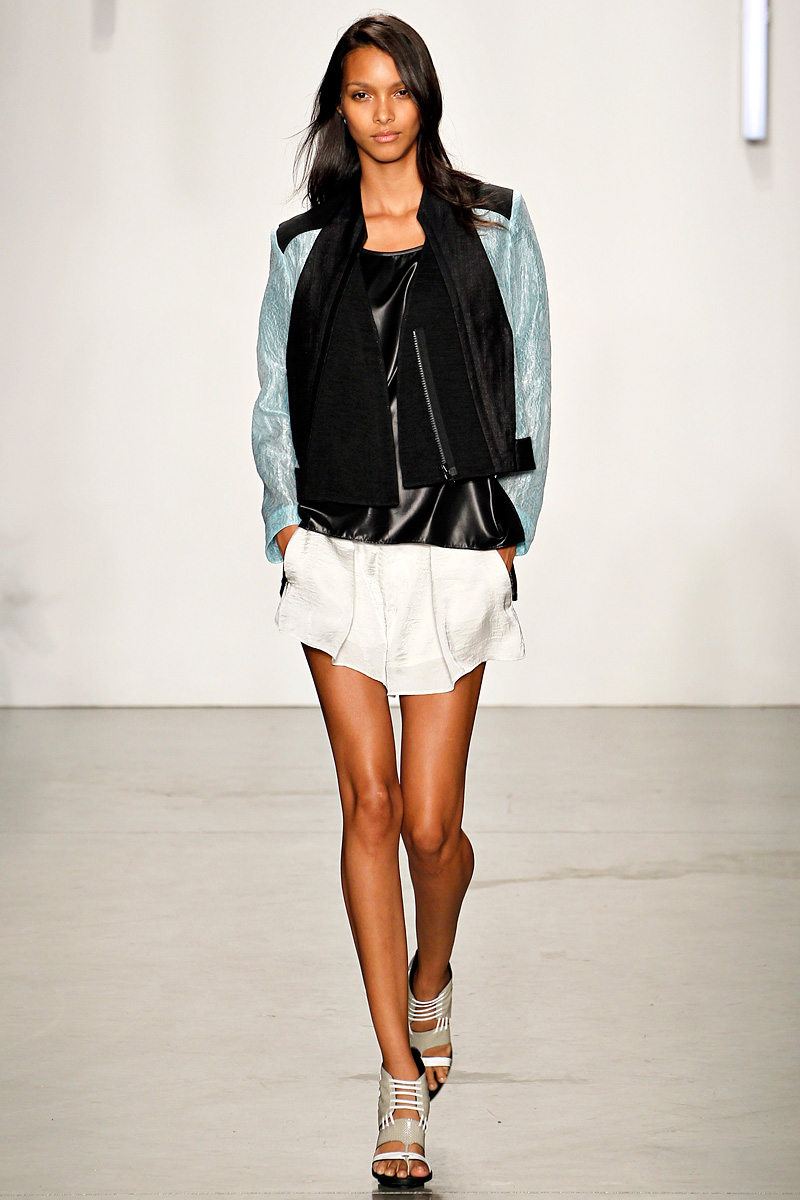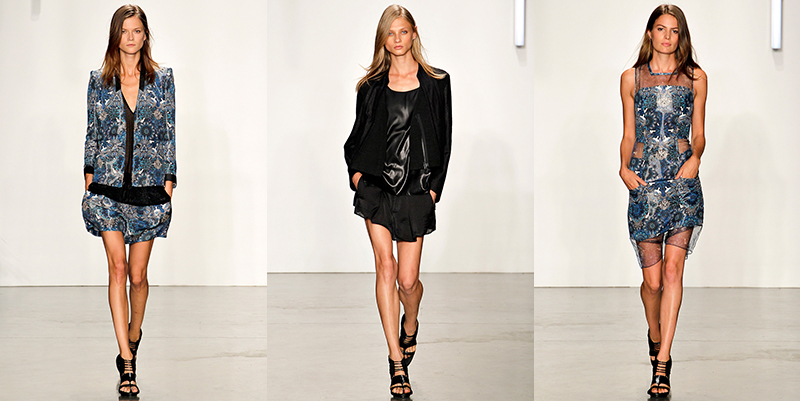 Helmut Lang

Helmut Lang: the boxy jacket; the wispy, shimmery bottoms; and short suits.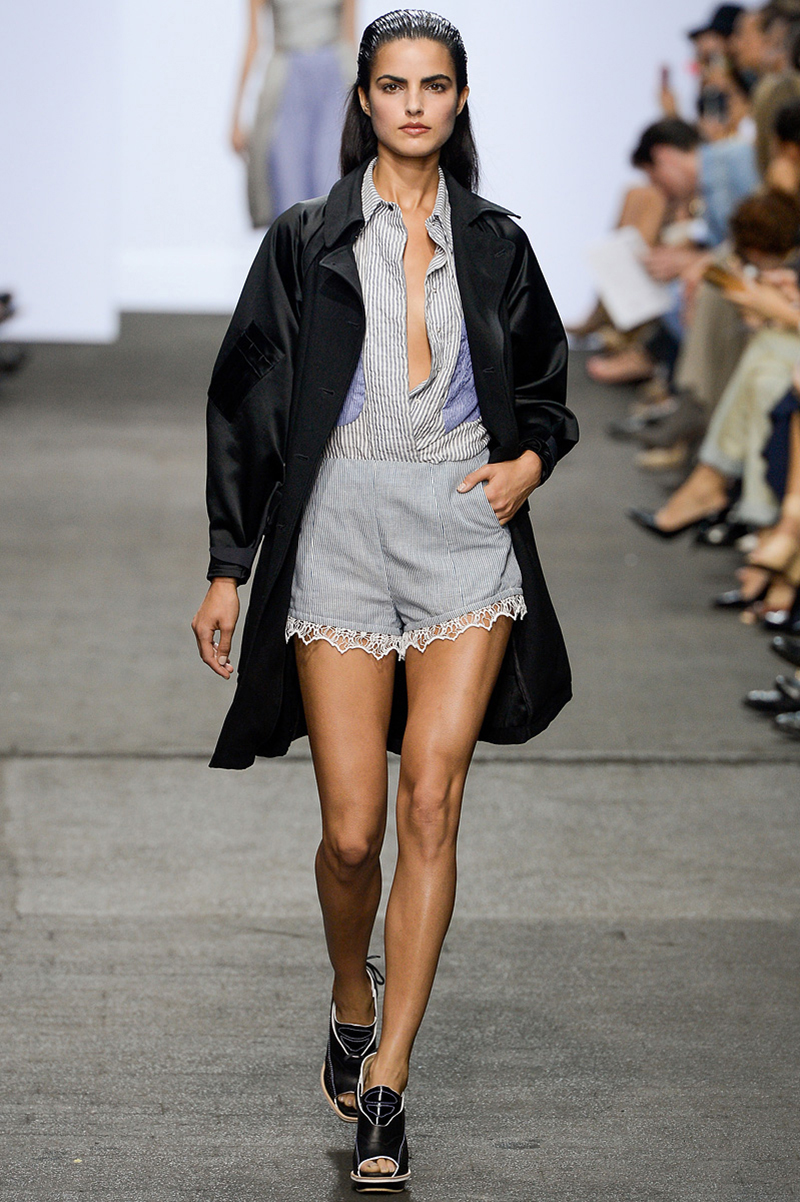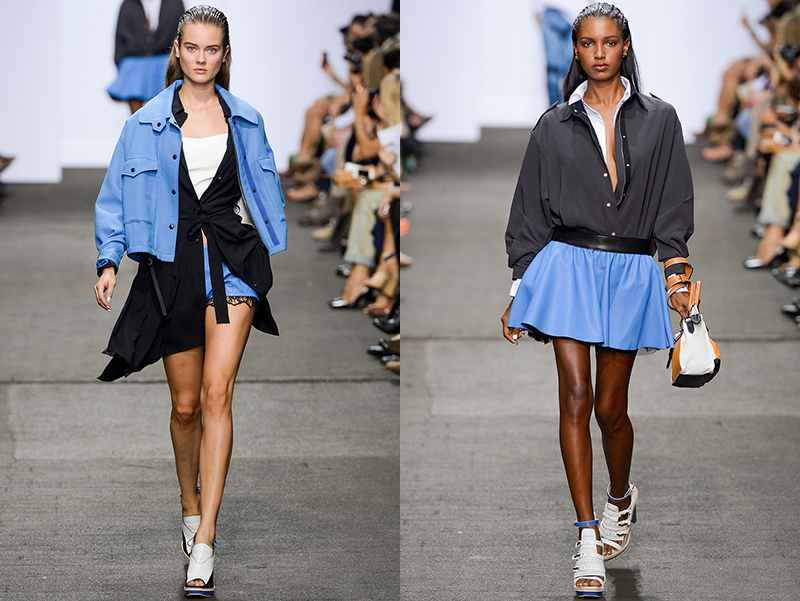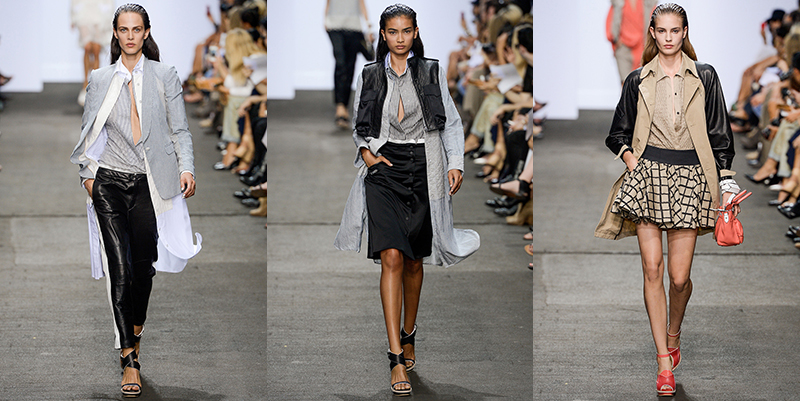 Rag & Bone

Rag & Bone: David and Marcus gives us loosely-fitted shirts, oversized and boxy, edgy biker jackets, and ridiculously cute (for a lack of a better word) shorts with lace trims. Utilitarian with a twist--so good.





Rodarte

Rodarte: all in the details--tons of weaving, quilting, and mixture of textures. As mentioned, probably none of these pieces are ones I could wear, but the sheer brilliance of creativity breathes so hard through the collection...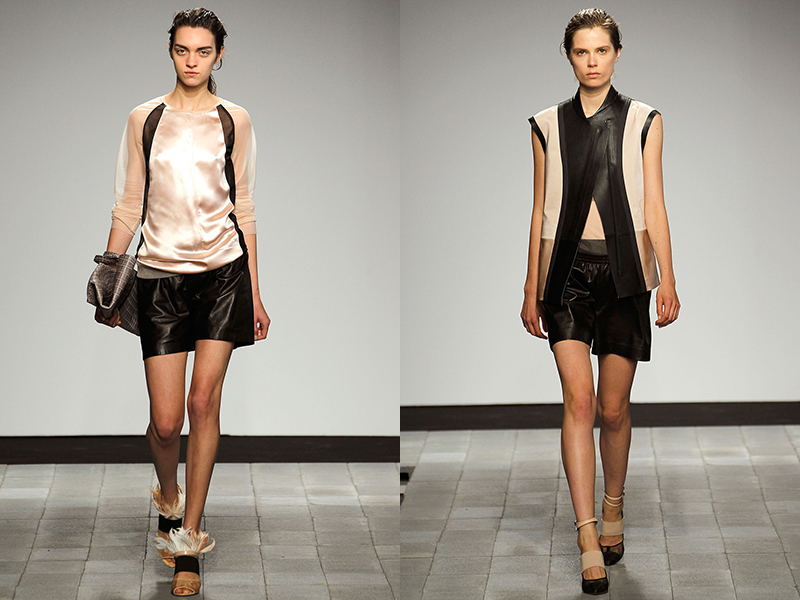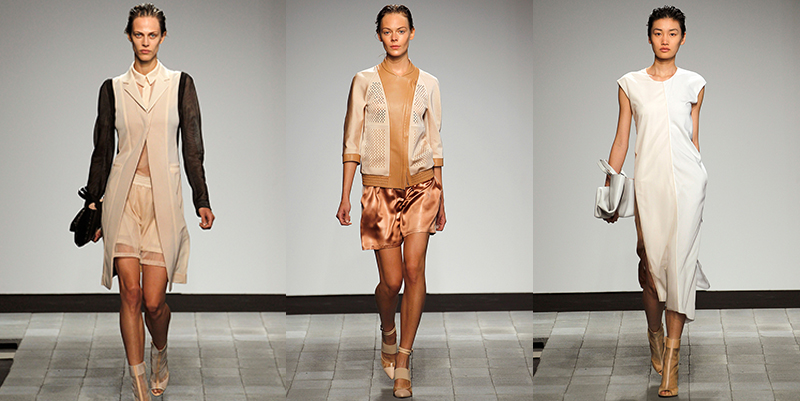 Reed Krakoff

Reed Krakoff: easy on-the-go, sheer sleeves, boxy leather shorts, and foldable bags.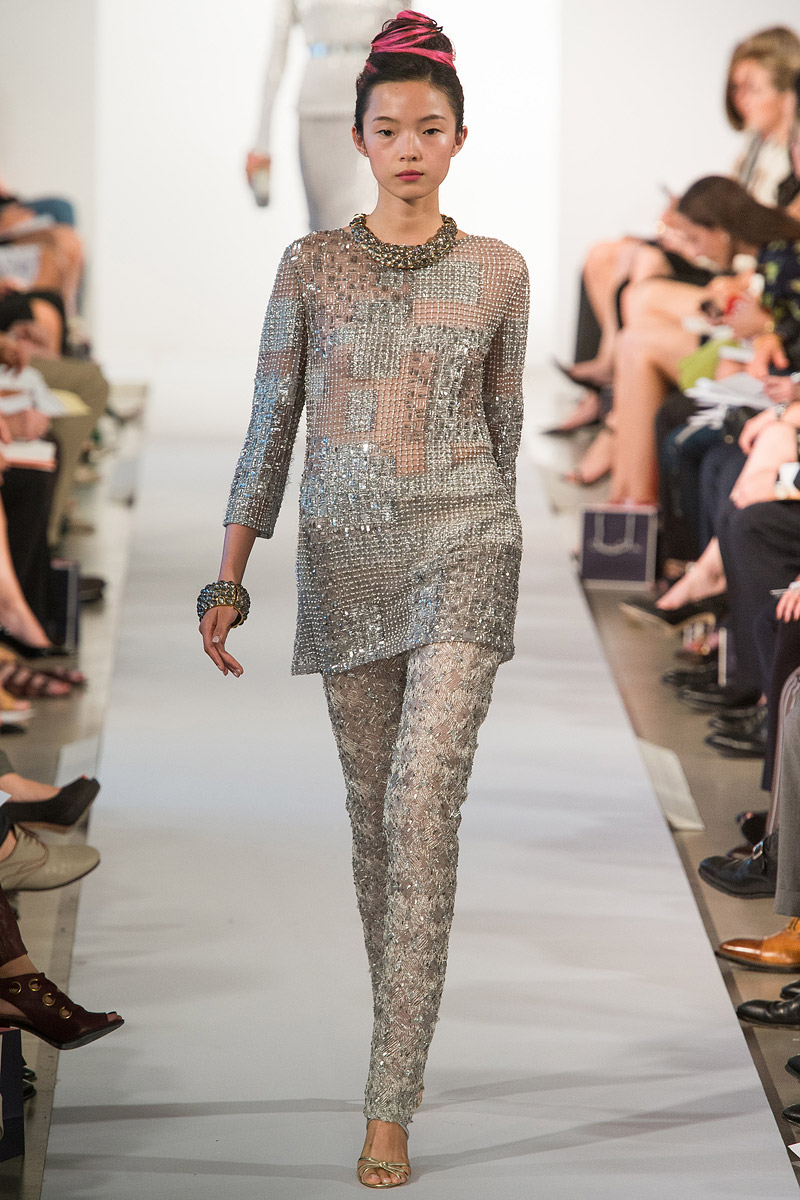 Oscar de la Renta

Oscar de la Renta: no words needed for how beautiful this intricate art of work is. Silver, shiny, and extraordinarily embroidered and embellished... the pieces above are impeccably gorgeous. Plus, that added streak of neon pink hair really edges up the otherwise pristine look.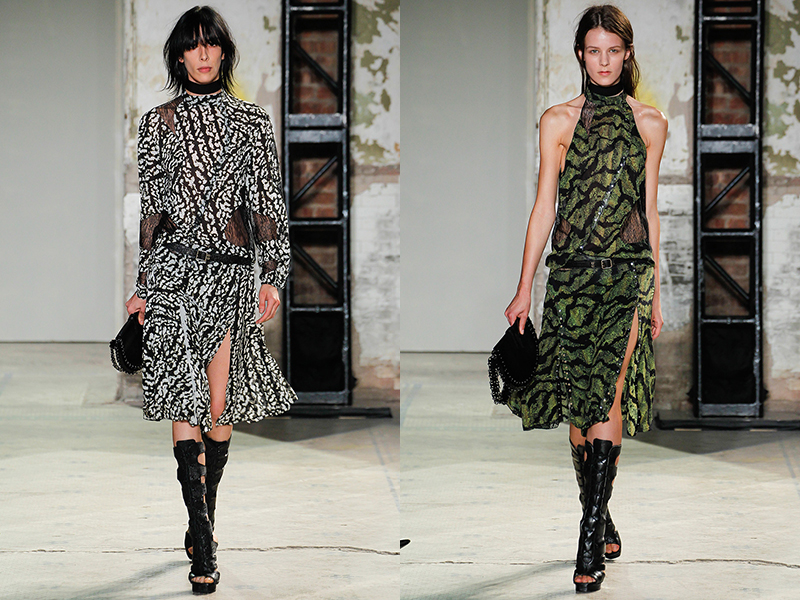 Proenza Schouler

Proenza Schouler: last but not least... the careful engineering of mixed prints is admirable alone. I could never wear anything of the likes, but it doesn't take away from the fact that the complex artistry in each look just screams downright cool with a wisp of chic. What else can you expect from Jack and Lazaro?