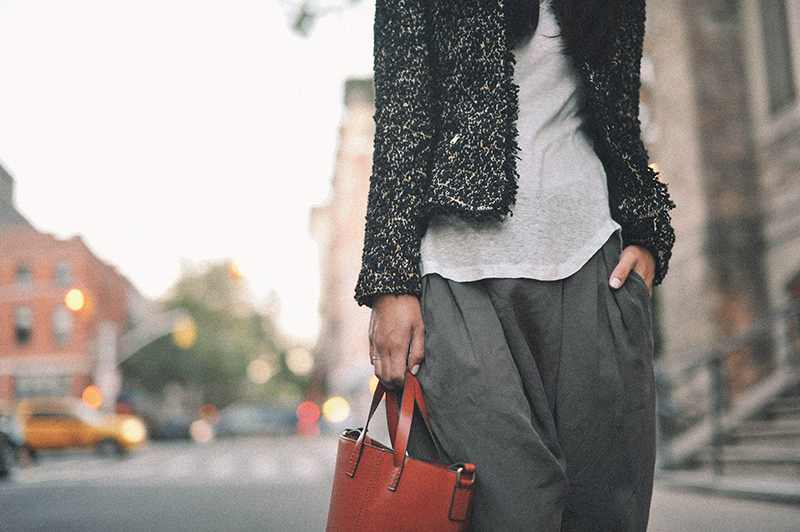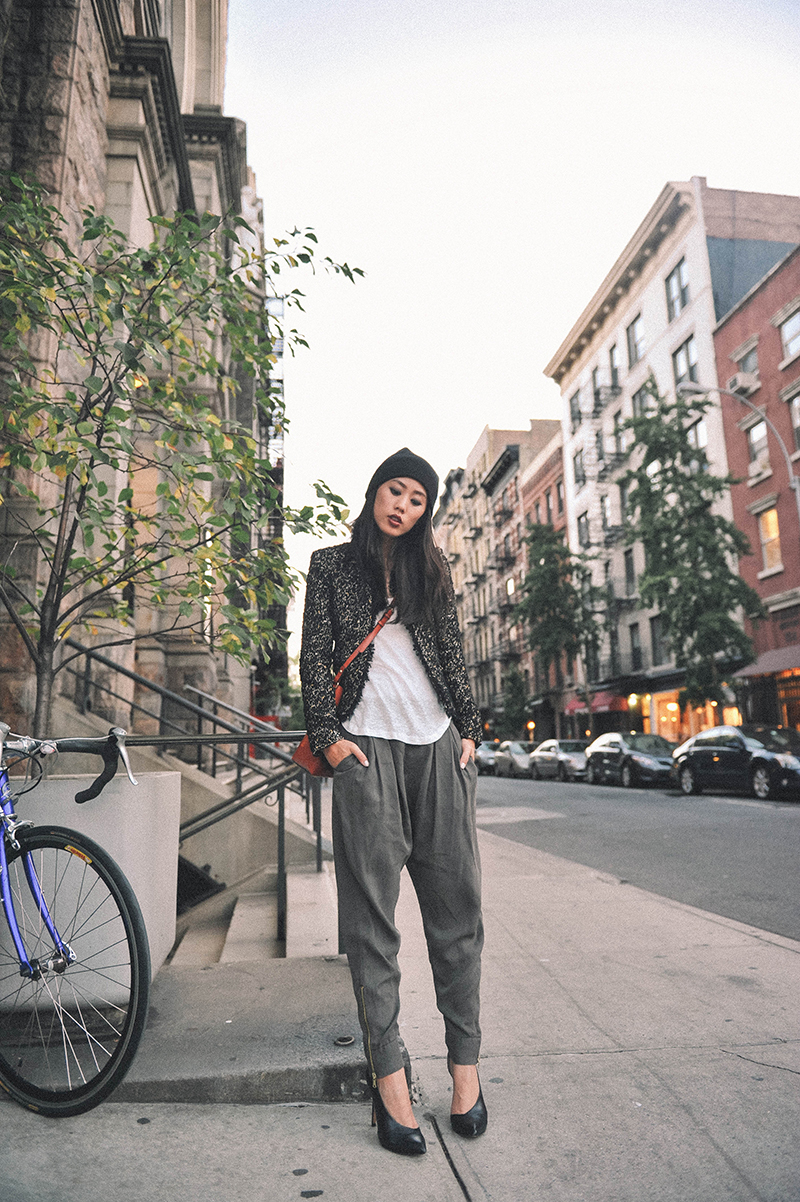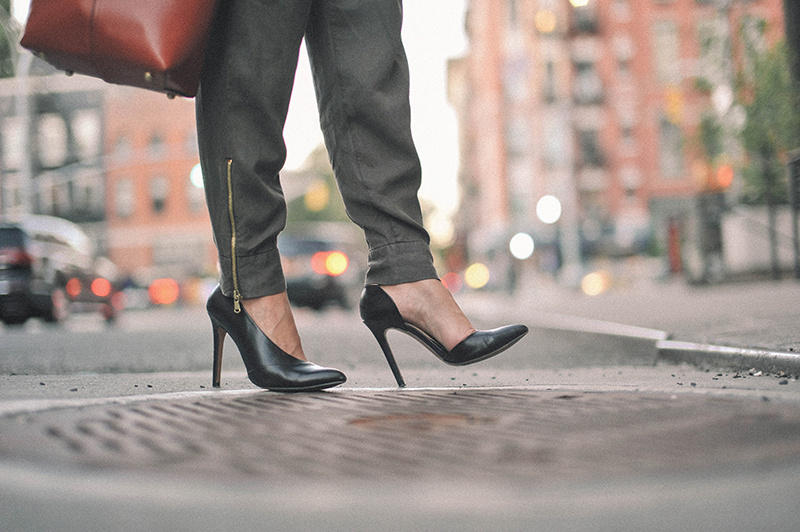 Zara jacket, Forever 21 top, Zara pants & pumps, Forever 21 beanie, Zara tote

Luckily for my current state of hustle and bustle, I've got a slew of back-up posts to make up for the lack of free time I have... I need to publish them all soon, or else they're going to become really outdated and late in season (but I mean, it's still hot as hell here in LA). Here's an outfit I wore during mine and Steve's last evening in New York, our last crawl around SoHo for a little while. The weather had just gotten cooler and crisp and surprisingly my feet weren't entirely obliterated after a week of constant walking. Complied with these suckers for at least a few hours.

I know I'm terribly late (thanks for the reminder emails about the overdue photo diary post), but I'm crossing my fingers to post the pictures from New York before September ends. I have to, or else I should just be okay with being the biggest procrastinator ever.