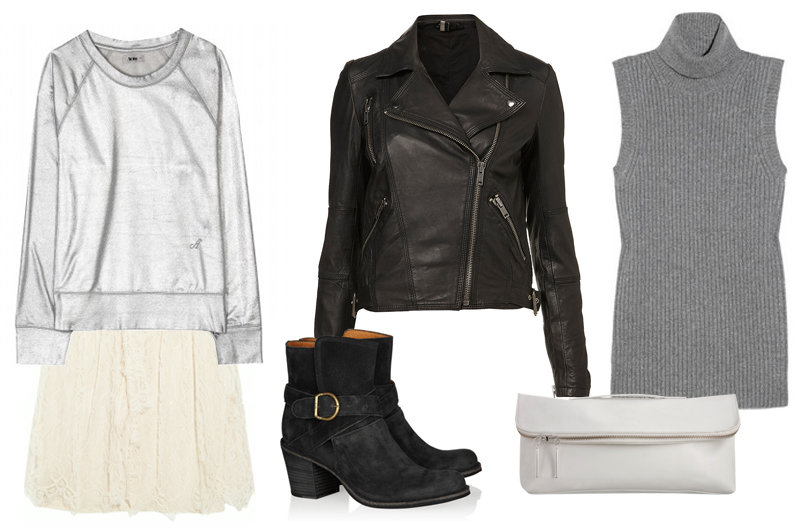 all pieces filed under Lyst

I've been using Lyst to file pieces I'm coveting--it's almost like a Pinterest, but for shopping (and it's good for when something goes on sale!). The search engine works seamlessly with filters and makes deducing which piece to "Lyst" so much easier. Although I'll probably lust after these pieces forever, it's aesthetically pleasing to see them all collectively populate my profile page. And, of course my eyes are wandering towards black and white pieces--a sure sign that I'm way, way over summer. These suede boots (perfection!) WILL be mine, some how, some way, sometime this fall/winter. They're imagined to go with just about everything...

Worn with Malene Birger dress and Acne jumper, and Topshop biker jacket and Michael Kors turtleneck sweater dress with a 3.1 Phillip Lim minute clutch.