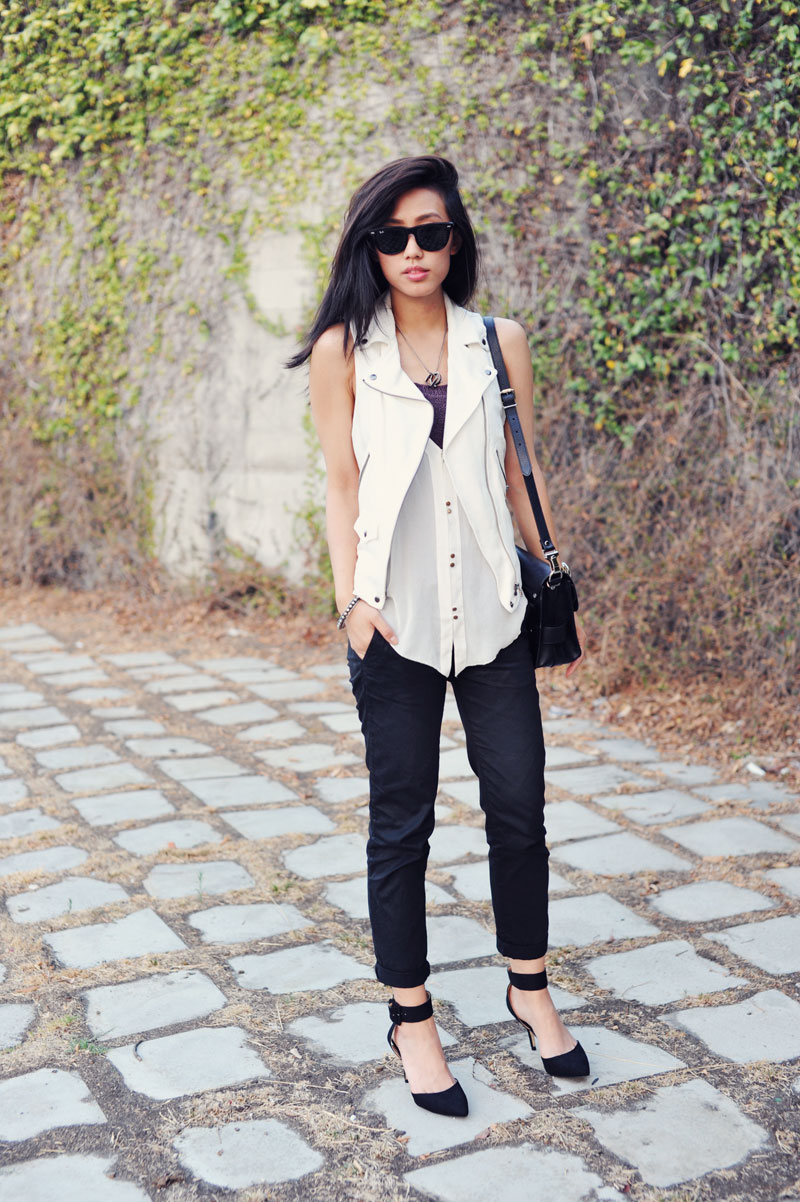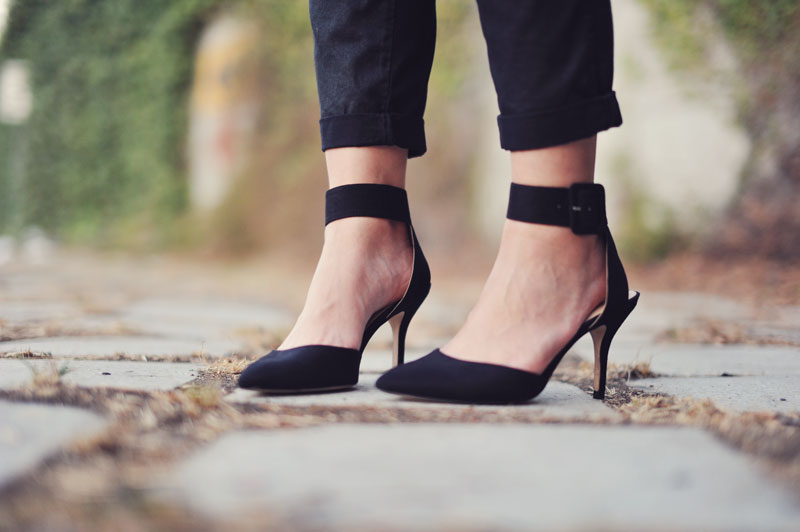 Zara vest, DV by Dolce Vita top, Kasil Workshop trousers, Zara sandals, Proenza Schouler PS11, Michael Kors watch, Vanessa Mooney necklace

Wearing staples old and new: a black shoulder bag, fitted black trousers, strappy but low-heeled sandals, and a white, structured vest. It was love-at-first-site with these two Zara pieces online and I'm still relishing how good they are in real life. These sandals are sure to make their rounds on the blogopshere - love seeing how cult-favorite pieces are styled by different people. They look too much like the A.Wang Liyas (that I held off on and kicked my arse for not getting) to put down, and with that $50 price tag, why not...

About the pants, they're 55% off right now on HauteLook. "Don't walk", and if you could run on the internet, I'd tell you to do that instead. Kasil Workshop's having a spring/summer flash sale on HL and the prices are too good to avoid. They're my unfailing denim go-tos, and I can vouch for almost every single pair of skinnies/trousers available on HL. Speaking of goodies though, Kasil's also planning on rolling out a giveaway on their Instagram (@kasilworkshop) tomorrow, so follow them to get the news first. I'll be joining in, follow me @neonblush!