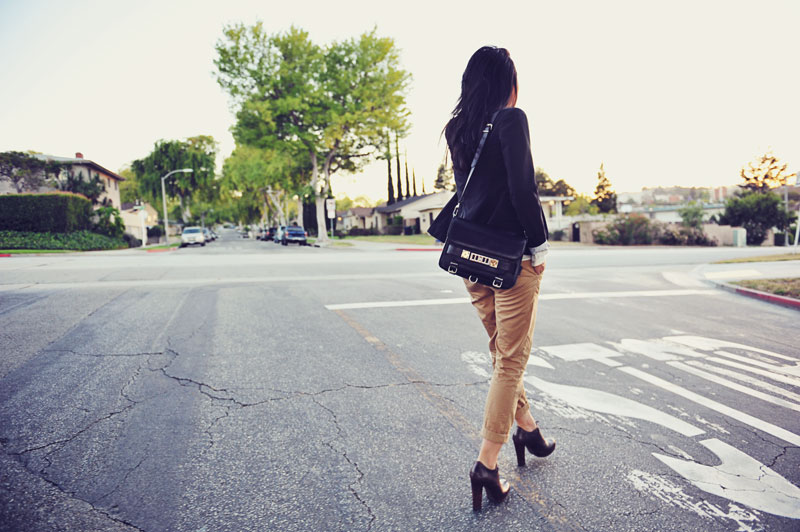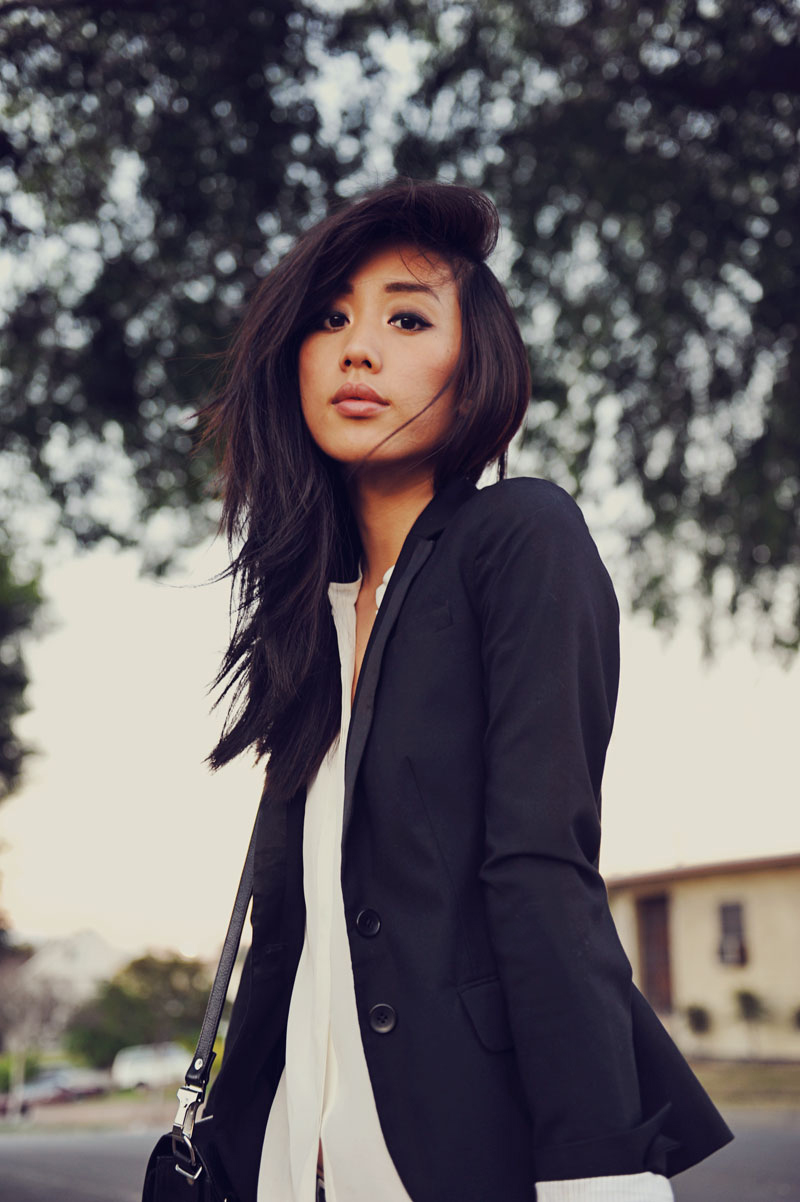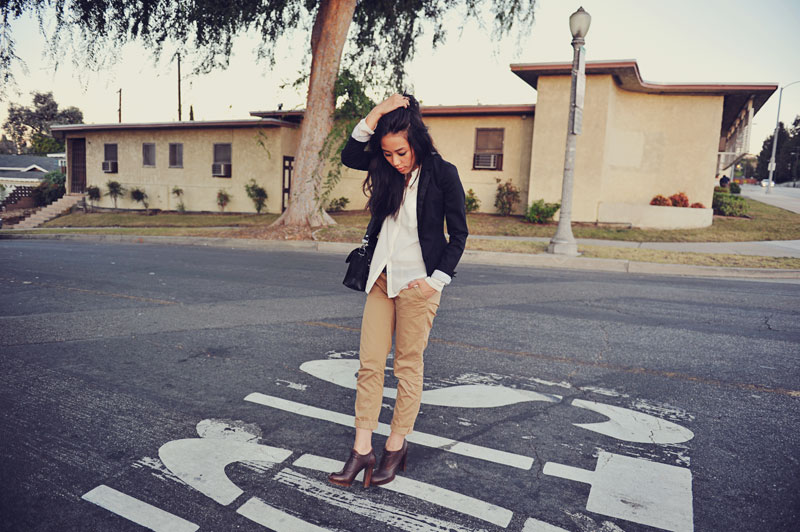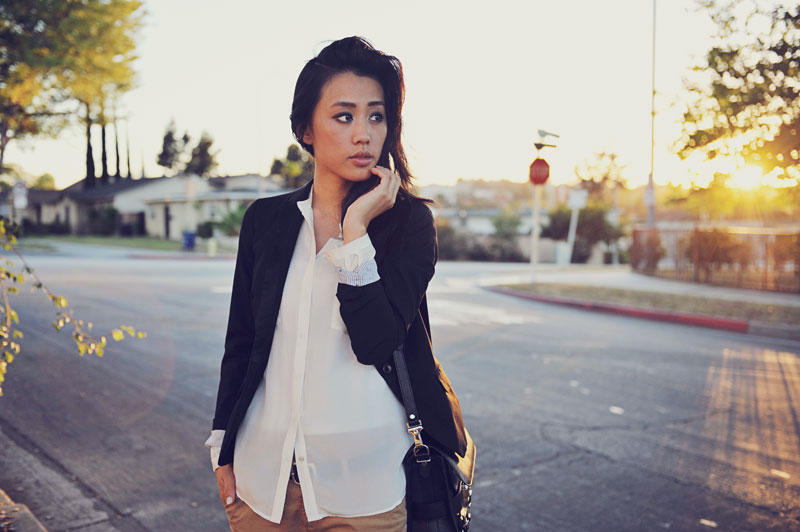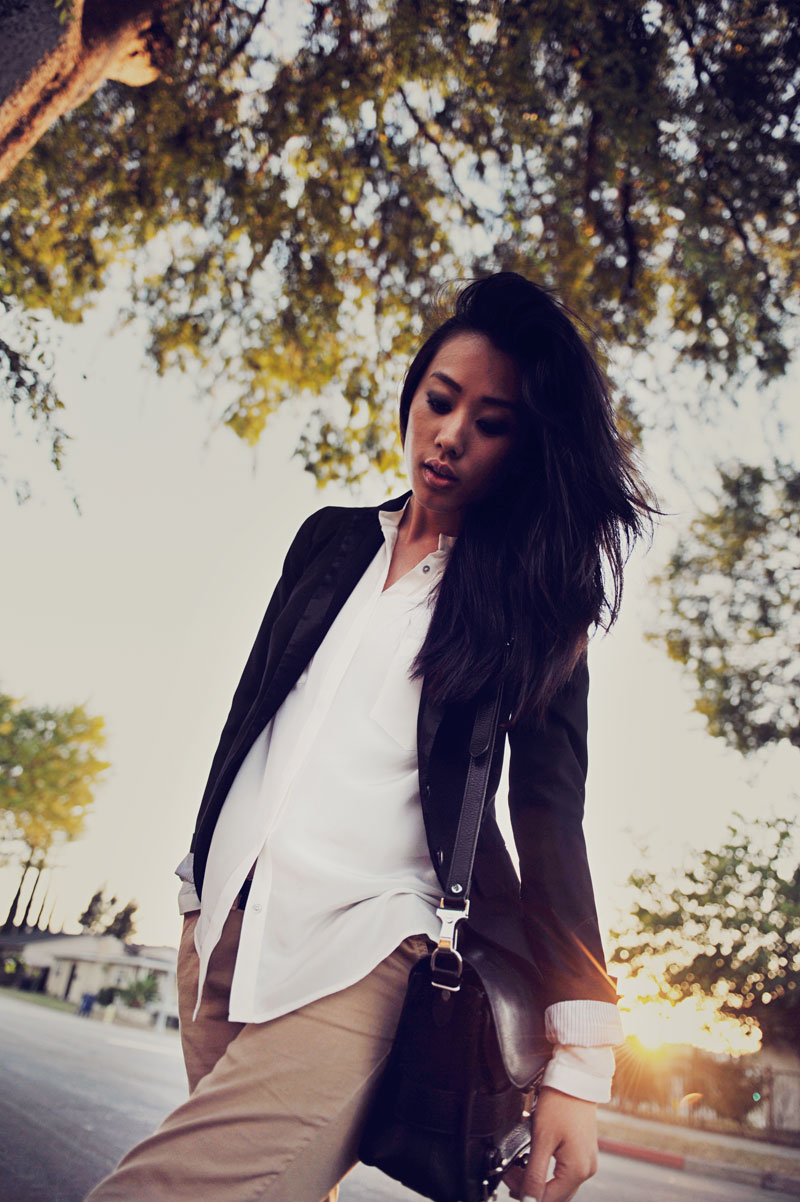 Gap blazer, Zara blouse, Kasil Workshop trousers, Joie booties, Proenza Schouler PS11

Hadn't really planned to look like I had just come off of work this past weekend but I guess this is the result of desperately needing to re-use pieces from a closet that hasn't been updated in a while. I've been good at averting my eyes from impulse buys (that are always too quickly enticing for your own good) for the sake of saving and to guilt trip myself over the amount of waste we must create in our lifetimes with the crap that we buy and don't use forever. Feeling rather green... what with not maniacally shopping/wasting and with being on a steady vegetarian/on-and-off-again pescetarian kick lately (after seeing this video that broke my heart). I could go on in different tangents but I'll stave from doing that to reserve what little brain power I have left at this hour. My goal this week was to reap at least 7 hours of sleep per day--so far, I've failed every single day. Alright, good night.

P.S. thanks for all of the sweet comments on my last post--denim is almost like my second skin!