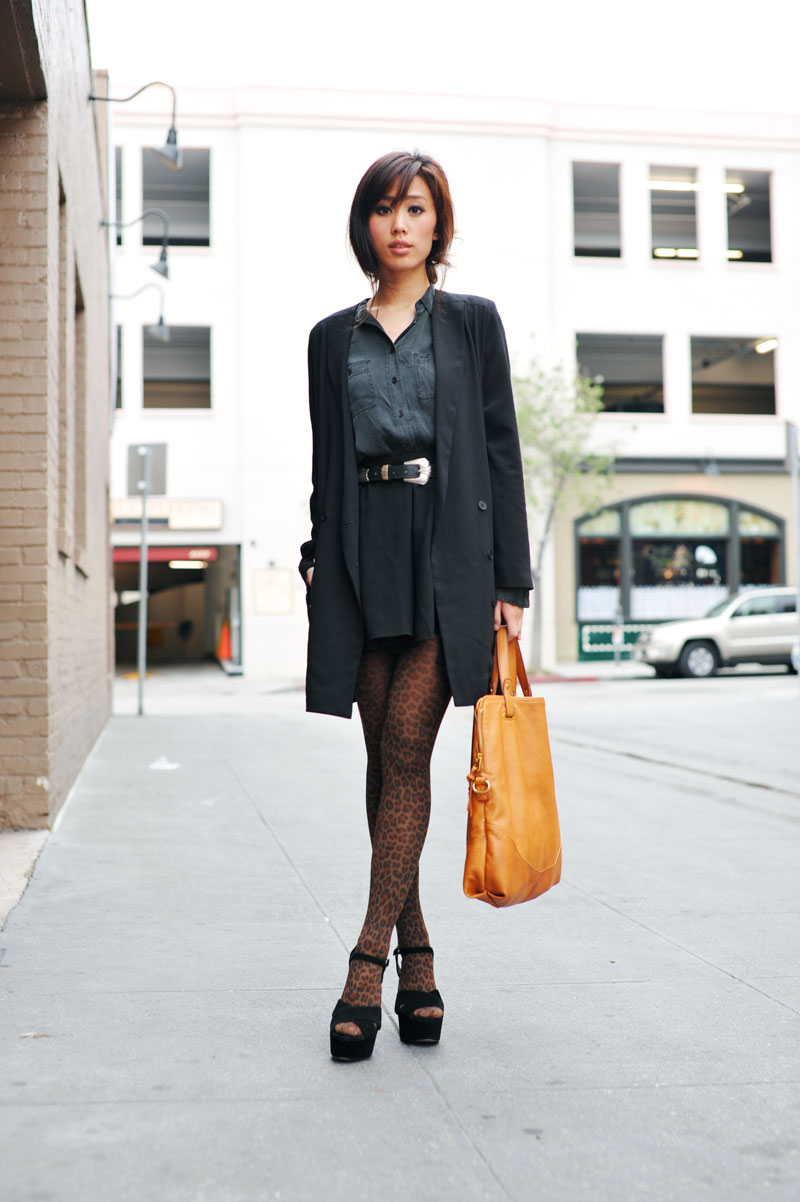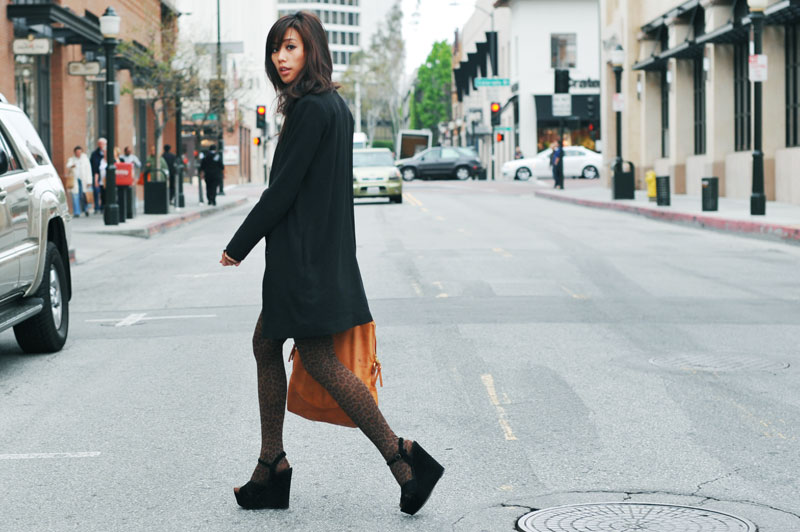 Rodebjer blazer, Equipment blouse, Chicwish skirt, vintage belt, Forever 21 leggings, Steve Madden wedges, Christopher Kon Co-Lab satchel

I should be sleeping--seeing as I should be up early tomorrow to start on a project I've been marinating for a while--but the two cups of lychee oolong and jasmine green tea latte I drank earlier seem to be holding me up. This weekend went by SO much quicker than I had expected, but I suppose that's a good thing. You know, like it means that I actually did something fun because when you're enjoying your time, you never seem to know where it went.

On another note, I got the chance to hear Coldplay perform LIVE at the Hollywood Bowl this week and it was a-ma-zing. Chris Martin is such a charmer and they definitely put on a great light show. The bowl was packed and heated with energy and love--Steven and I were much excited to be a part of it. I had honestly tried to condition myself to hold the tears for when they would play "Yellow," "The Scientist," "Fix You," and "Warning Sign," but realistically, I cried like a little girl because 1) their performance for each song was so simply beautiful and 2) hearing these songs brought me back to a state of when I felt so raw and in need of closure. Yeah, I know Coldplay has that affect on a lot of people, but... the live performance was just moving, so moving.