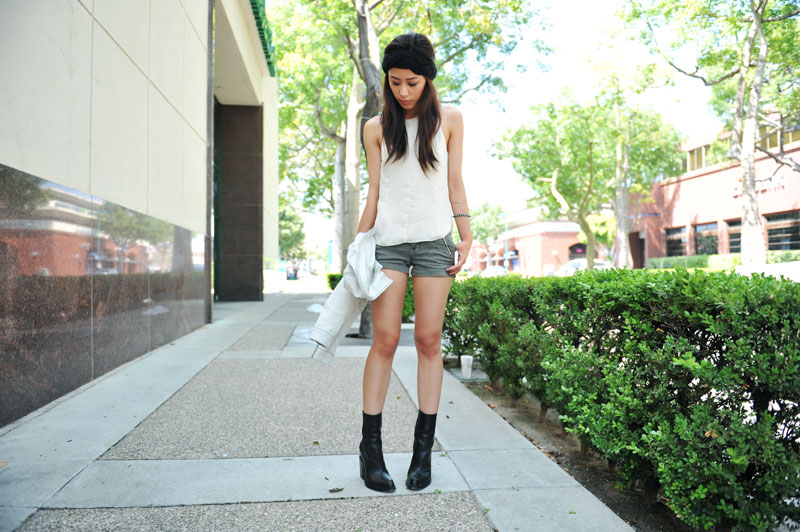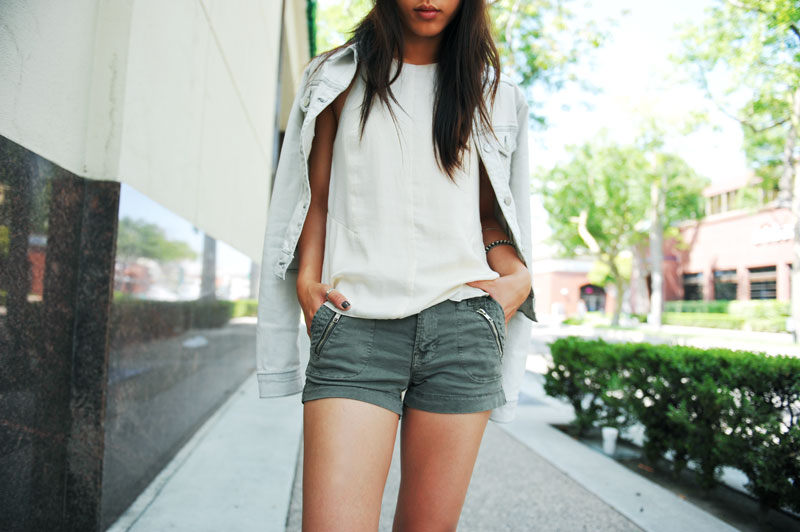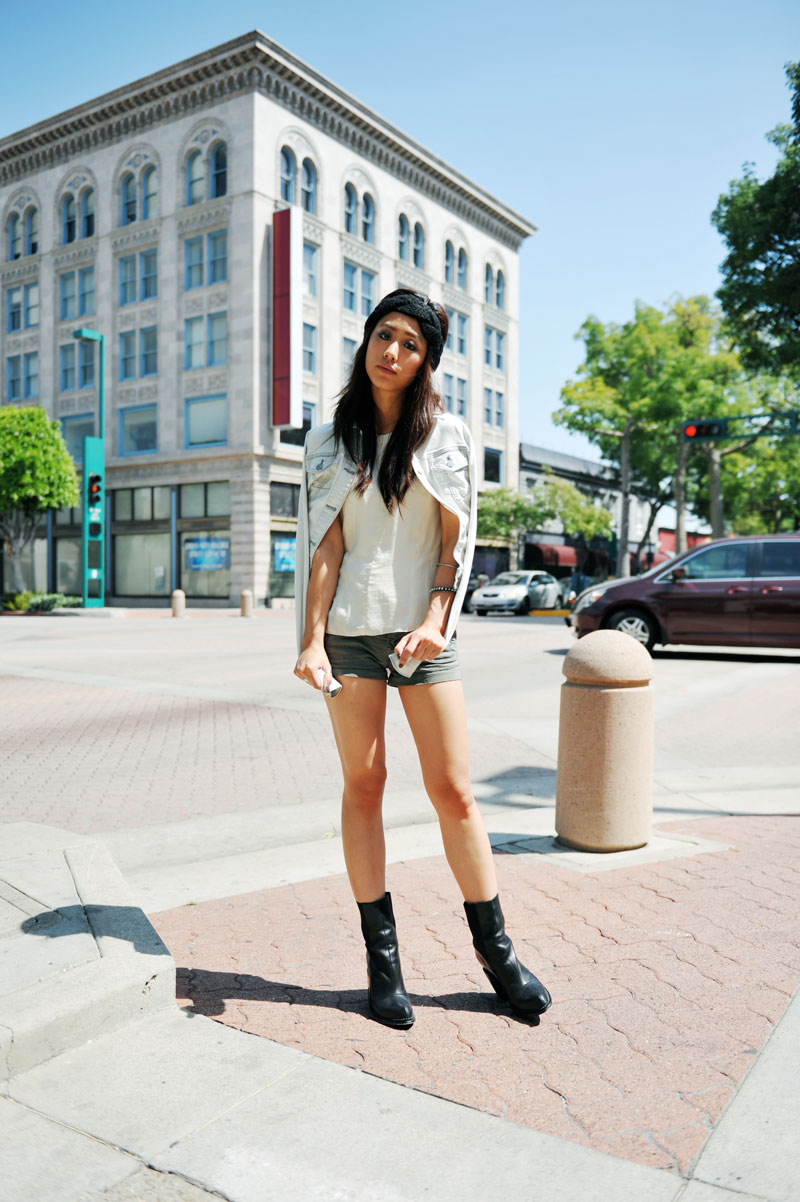 J Brand jacket, Rag & Bone top, J Brand shorts, Theyskens' Theory boots, Forever 21 headband, Vanessa Mooney bracelet

Keeping cool in my summer-favorite J Brand denim jacket (also worn here and here), this lightweight high/low Rag & Bone 'Adeline' sleeveless top I fell in l-o-v-e with, and short J Brand 'Nina' shorts also absolutely necessary for the heat. A bit scanty but revealing gams is never a bad thing when you feel like you're baking under the sun. Iced coconut oolong tea and vanilla bean ice cream atop a blueberry almond tea cake followed shortly after snapping these photos--dunzo!

Happy Wednesday, loves. So glad we're already half way through the week!