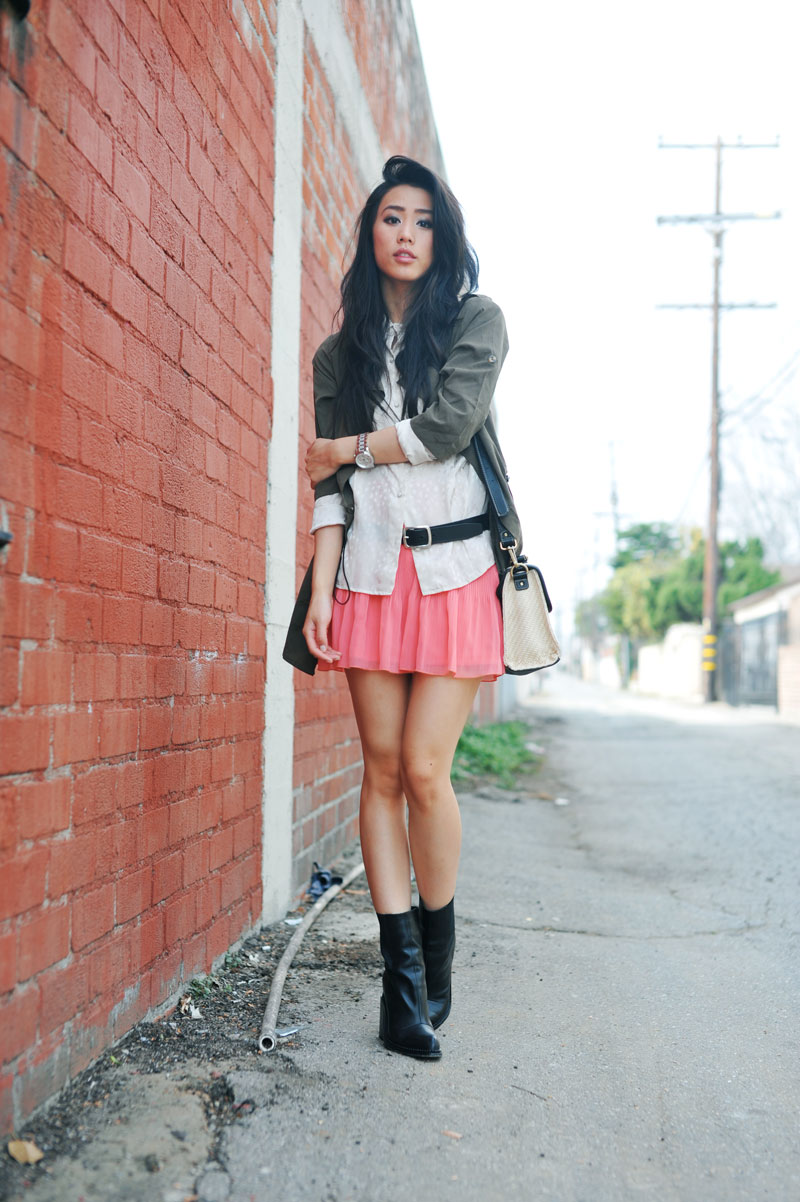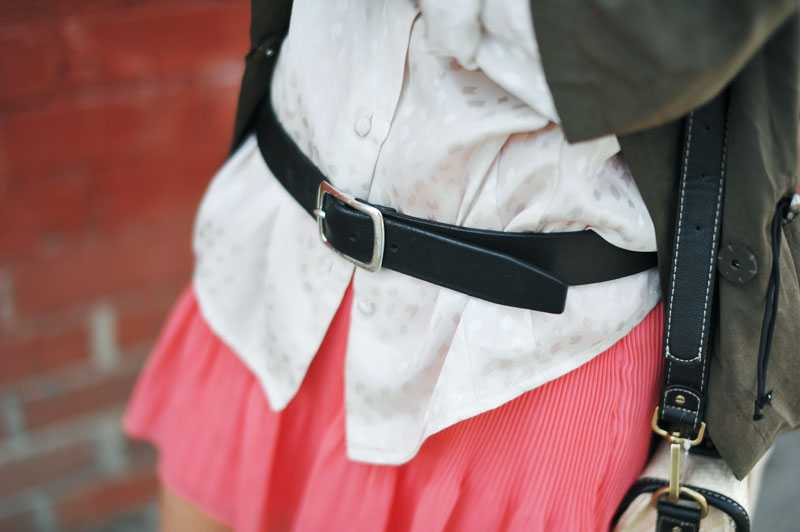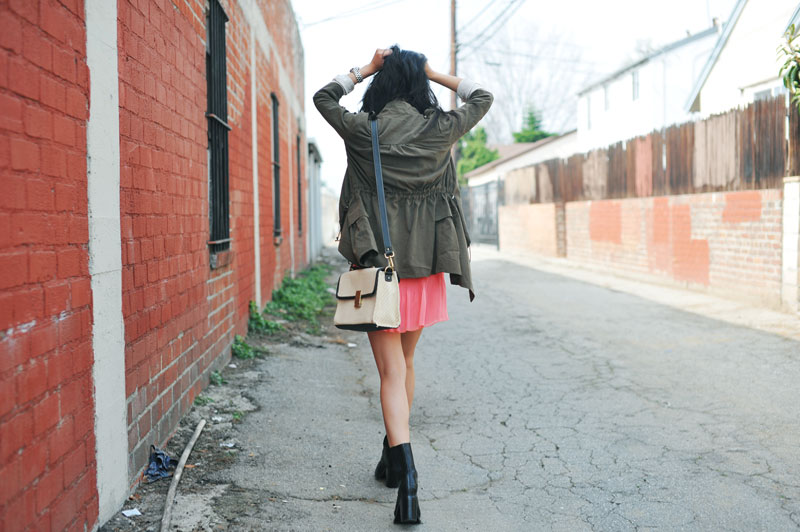 Chicwish jacket, vintage blouse, Zara skirt, Jason Wu x Target satchel, Theyskens' Theory boots

The gloom set the mood for some computer cleansing, which caused me to look back at the mass of pictures I have sitting on my hard drive. These were from a while back--I guess I had forgotten about them--right before I dyed my virgin hair. Kind of hard to believe that it was so black back then.

But let's fast forward to the present... recently I purchased these Acne boots (see my Instagram @neonblush), which makes me a happy camper, obviously, as I've been pining over these classics for many seasons now. This may sound ironic but I swear it makes sense in my head: I know I own a lot of black boots, but I'm trying to move towards buying less and buying better. Not sure how much of 'buying less' I'm doing in what context... yeah, you get what I'm saying, right?