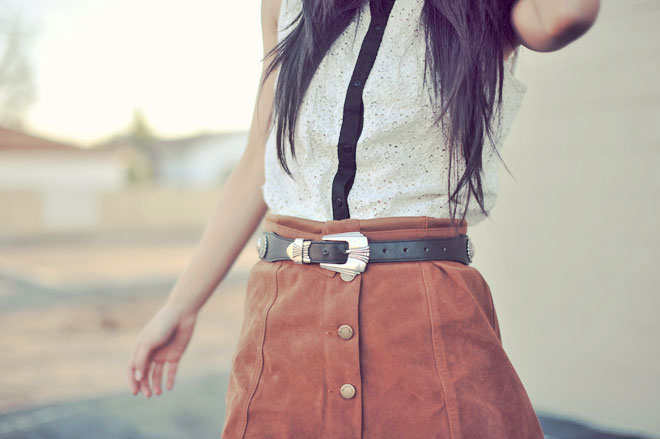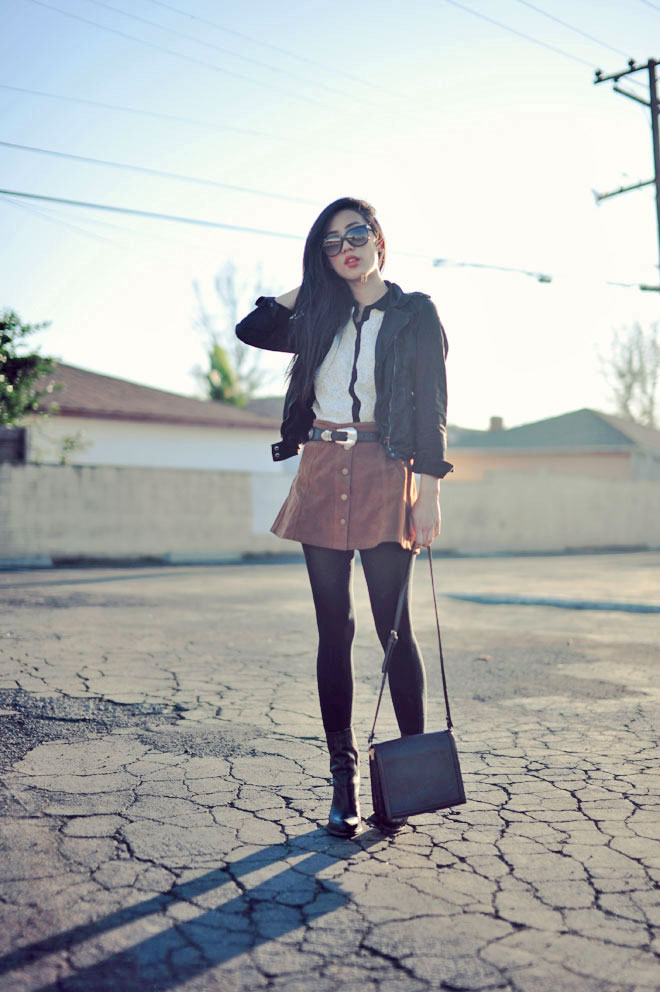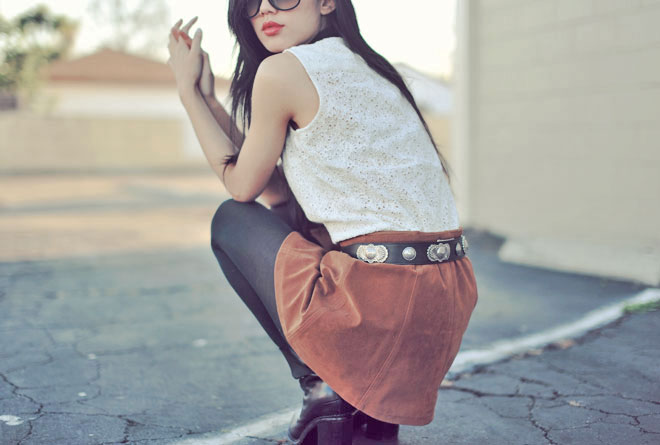 Mink Pink skirt c/o Dear Fieldbinder, Zara eyelet vest & jacket, Theyskens' Theory boots, Ray Ban sunnies, Zara bag, vintage belt

As you can see from my past posts here and here, I am obsessed with skirts in this cut/shape. This outfit I actually wore two(?) weeks ago, and I am still loving the color and the cute buttons spliced down the middle... makes for a playful, innocent look. Speaking of this shape, how good is this Proenza Schouler skirt? I'm (especially) lusting after everything Proenza at this hour, and it's definitely not healthy when I can't seem to take my glued eyes away from the screen to get some much-needed shuteye. Oy.

Aside from riding out the weather roller coaster this week, I'm looking forward to doing some vintage shopping this weekend. I'm really bummed I (nor my friends) couldn't get my hands on those leather slingbacks or the leather jacket from Marni x H&M, but I think I've come to terms that shopping at nonsensical hours is never going to work out for me. Boo hoo.