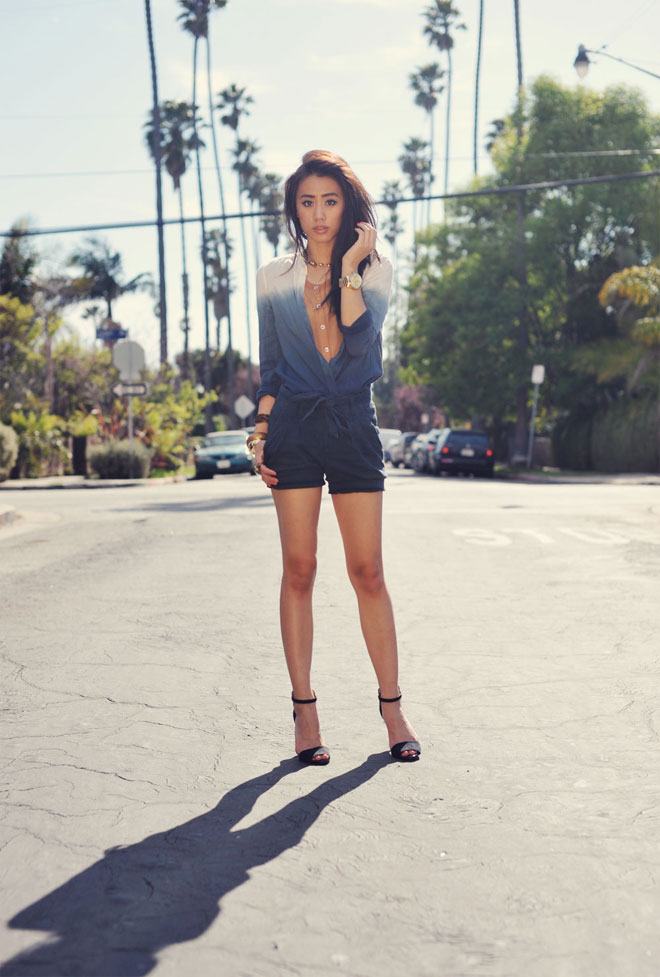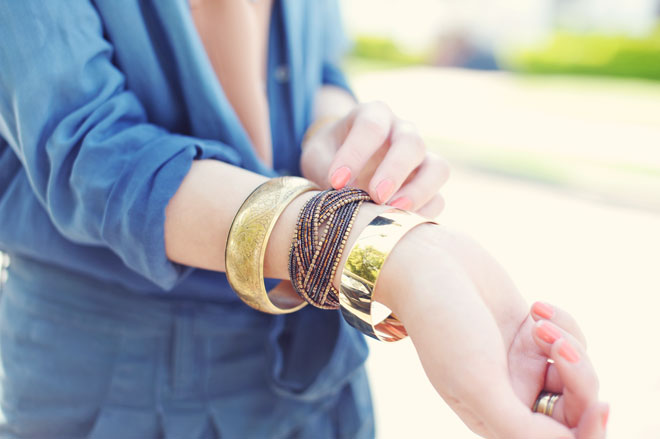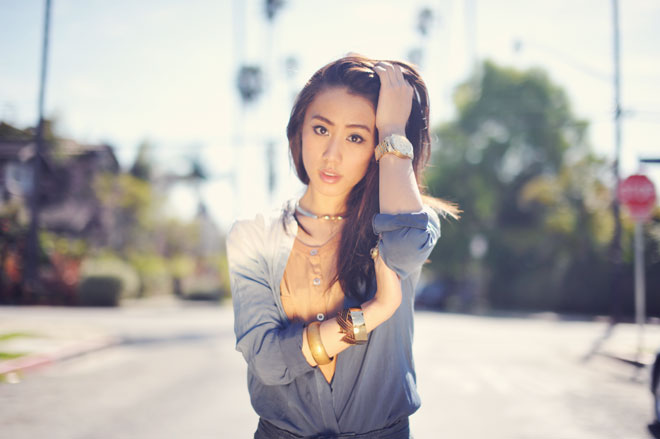 Zara ombre blouse, Le Mont St. Michel top, Kasil Workshop artisan shorts, Zara sandals, YSL ring, Michael Kors watch, Forever 21 and J.Crew bracelet, H&M choker

After having recently written a quick blurb for Chictopia's Everybody Is Ugly (here) on how to incorporate statement accessories into your spring wardrobe, I found my way back to wearing a little more jewelry and accessories again. Gold always contrasts nicely with cool blue, and this ombre Zara top is way, way cool. Anyway, check out the short write-up to see what I'm ogling over for the spring season.

What was supposed to be a relaxing weekend actually felt like a long, wrought-out list of to-dos squeezed into two days... but, I did get the chance to check out the Rose Bowl Flea Market! It only occurs once a month and I've been trying to get my arse out there for a year and a half, do I feel accomplished? Heck yeah. Awesome place for home decor and furniture! Too bad I didn't walk out with vintage jewelry that I had gone in to look for; instead I unearthed two awesome belts, which is still fine by me. Hoping to try out the Melrose Trading Post next... any one been?