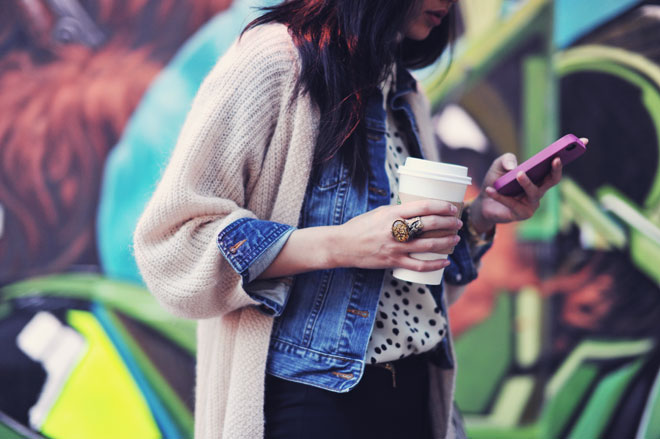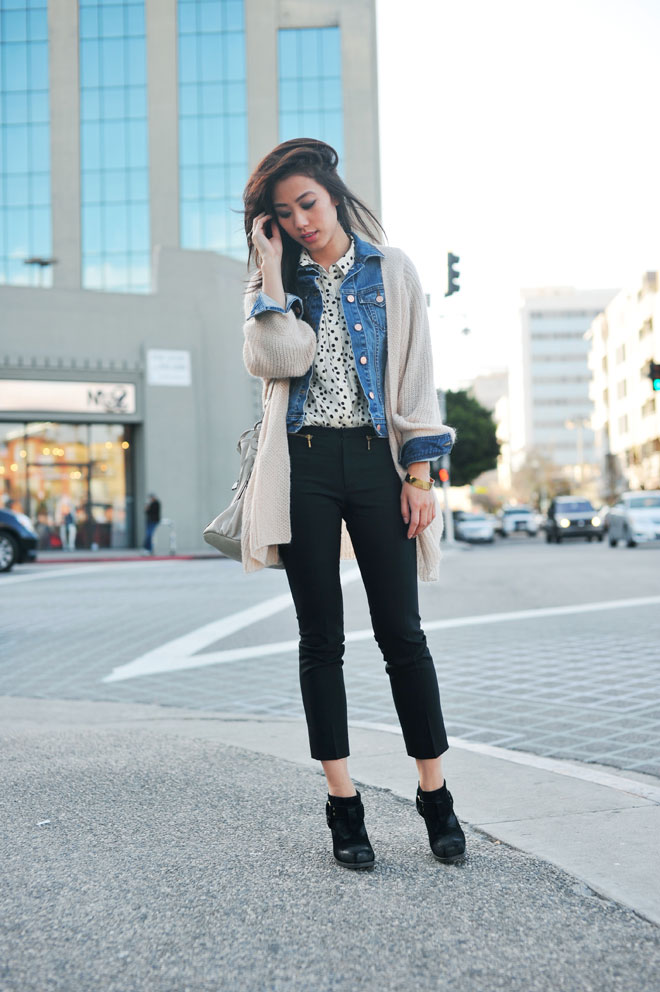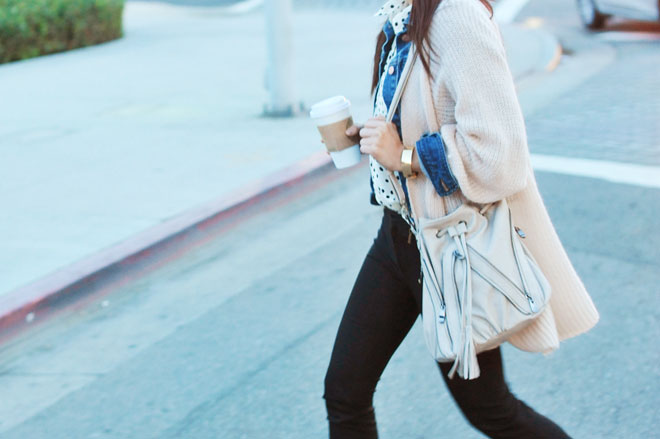 Topshop cardigan, Old Navy denim jacket, DV by Dolce Vita top, Zara trousers, Jeffrey Campbell boots, Melie Bianco bag, YSL ring, J.Crew cuff

This weekend was all about catching up on leisure reads and discovering spots to eat. So far, I'm two for two with adding new places to my list of absolute favorites, woot. Two weekends in a row now we were greeted with remarkably chilly weather, and only this time around was I somewhat prepared, what with the thick denim jacket and cozy cardigan and all. This short-sleeved, dotted top from DV has surprisingly easy mixing ability, making it my choice of collared blouses at the moment. Same goes with this stinking cute tasseled bag from Melie Bianco! There are so many zips that you get to play pseudo designer and pretty much contort the bag into all sorts of pouch-shapes.

The Beso.com giveaway is still open until Monday, the 26th at 11:59pm. Enter!