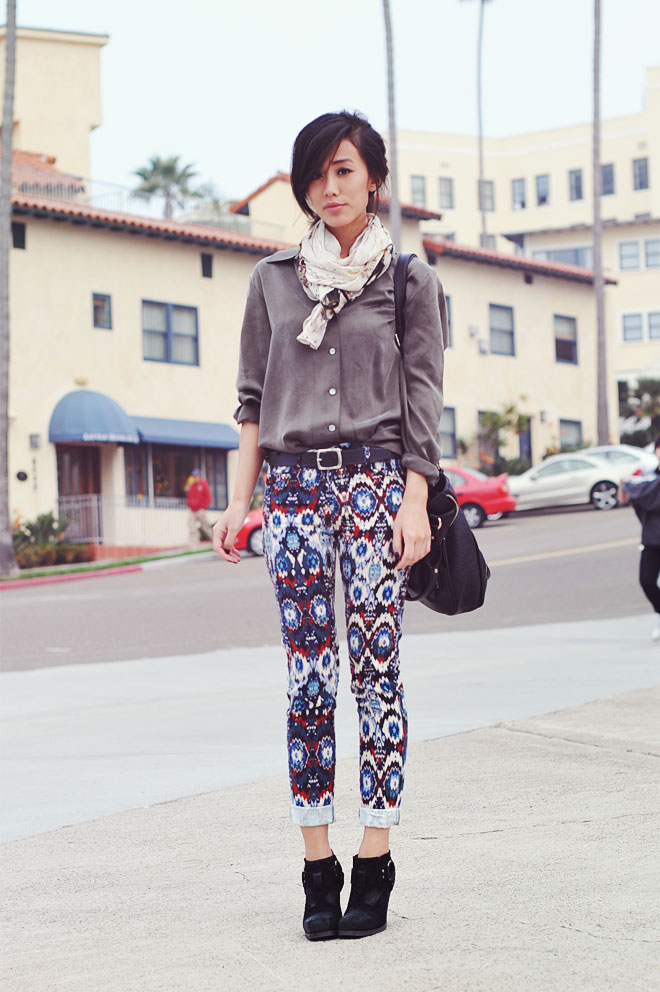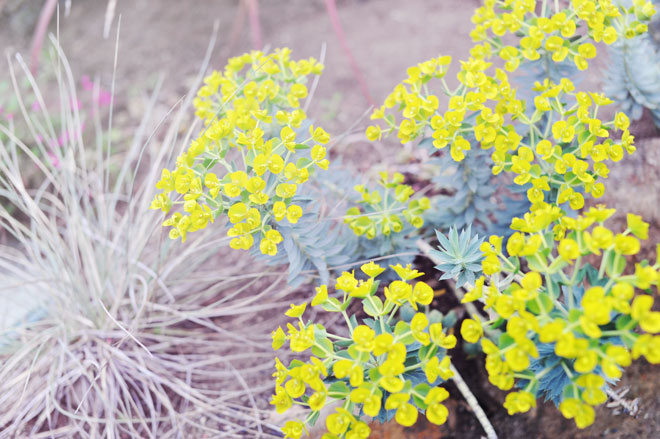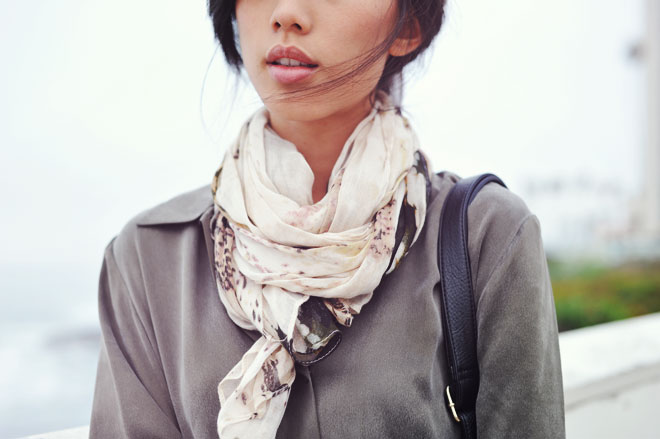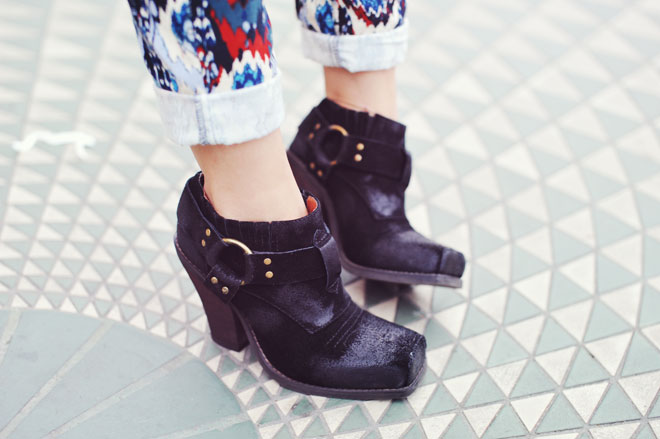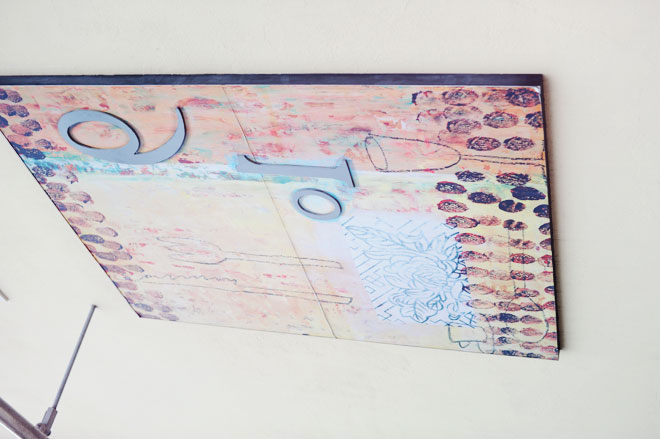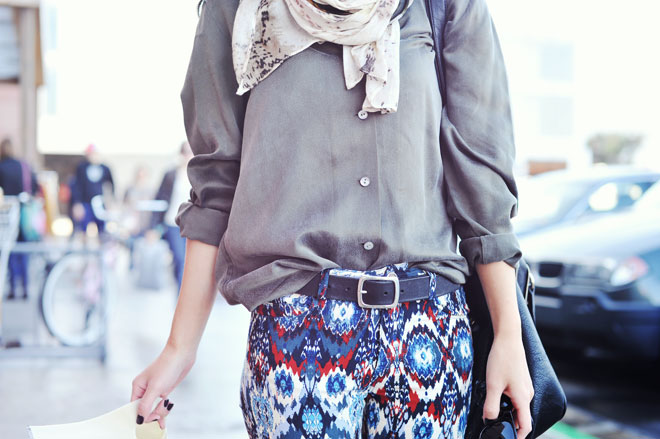 vintage silk top, Zara pants and scarf, Jeffrey Campbell boots, Melie Bianco bag
A few shots from my short trip in SD last weekend. Opening my arms this season to the endless possibility of prints, starting with this abnormal tribal pattern from Zara. Loving the red, blue, black and white on it, and how the pattern on each leg differs slightly from each other. Not to mention... my body has been attached to this silky smooth button-up. I'm impartial when it comes to silk blouses - I kind of just love them all - but this one is my absolute favorite. Can't wait until the core of spring/summer comes around, so that I can wear this free-flowing blouse with some denim shorts (I plan to DIY/ombre). A lot of you guys asked where else you can find the JC Rumi boots, since they're sold out pretty much everywhere they pop up...
ModCloth
's got them in all sizes (and in the original black leather!). You're welcome!
Speaking of spring, I did a pre-spring closet cleanse and put some stuff up for sale
here
. Also, since I'm shamelessly plugging myself, I've finally made a
Facebook page
for those who've requested for me to. So if you don't have Twitter (
@neonblush
) or Instagram (@neonblush) or whatever, you can tune in to bits and bobs of my life through the
Facebook page
. x