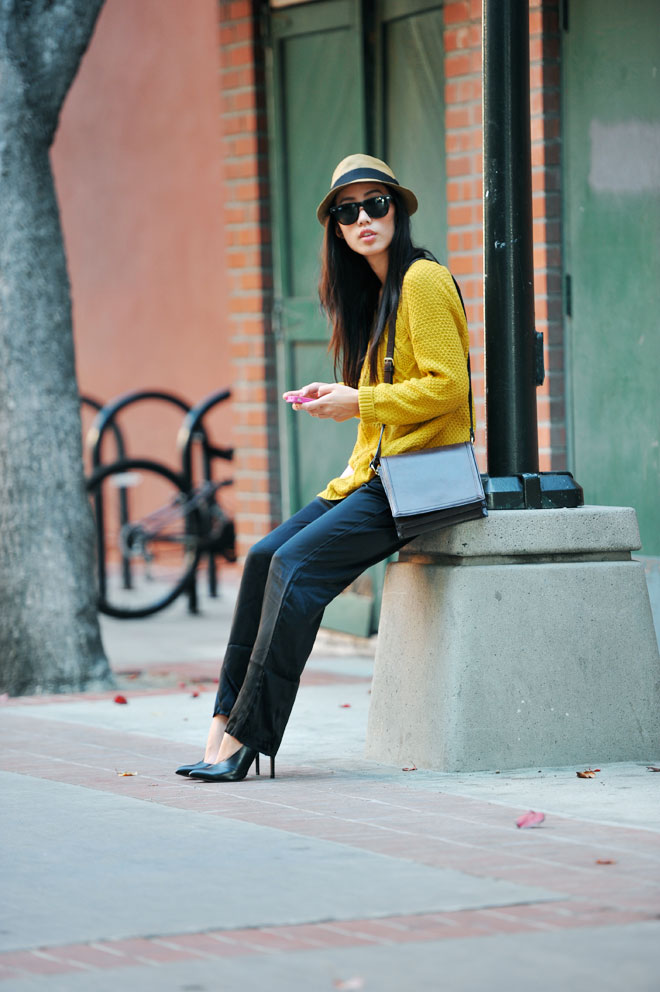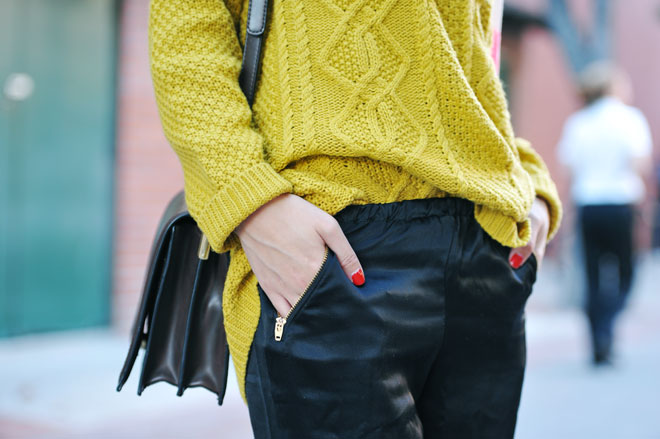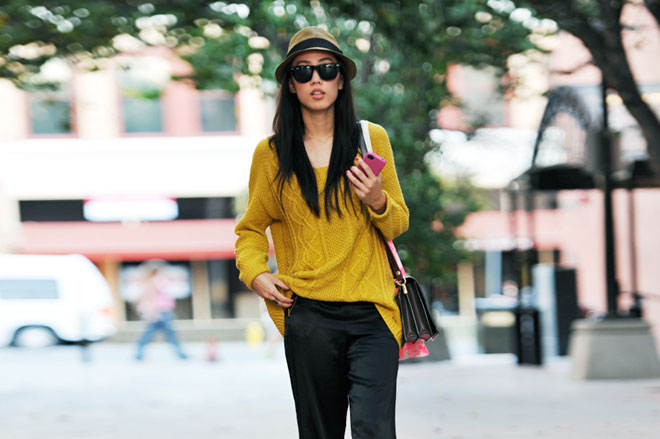 Lamb & Flag cable knit sweater, LNA silk pants, Forever 21 fedora, Zara heels and bag

If you follow me on Instagram (@_jennyong), you'd know that I wore this some time two weeks ago, when I was running some errands. I was sitting around, checking my emails and messages while the boy creeped and played around with his camera lens. Excuse the semi-stupefied facial expression in the first photo.

Right now I'm scrambling to figure out what to do/what to wear for NYE. The year went by so quickly, I'm not really able to keep up anymore. We're already half way through December - how did that happen?

P.S. My friends over at Dear Fieldbinder have the JC Rumi boot in stock and are giving my readers 15% off of anything in the store with the code "neonblush" (good until December 31). Of course, I snagged a size 7 for myself! Go get them while most sizes are still available...

P.P.S. The Jay Et Elle giveaway is still happening until next Tuesday!