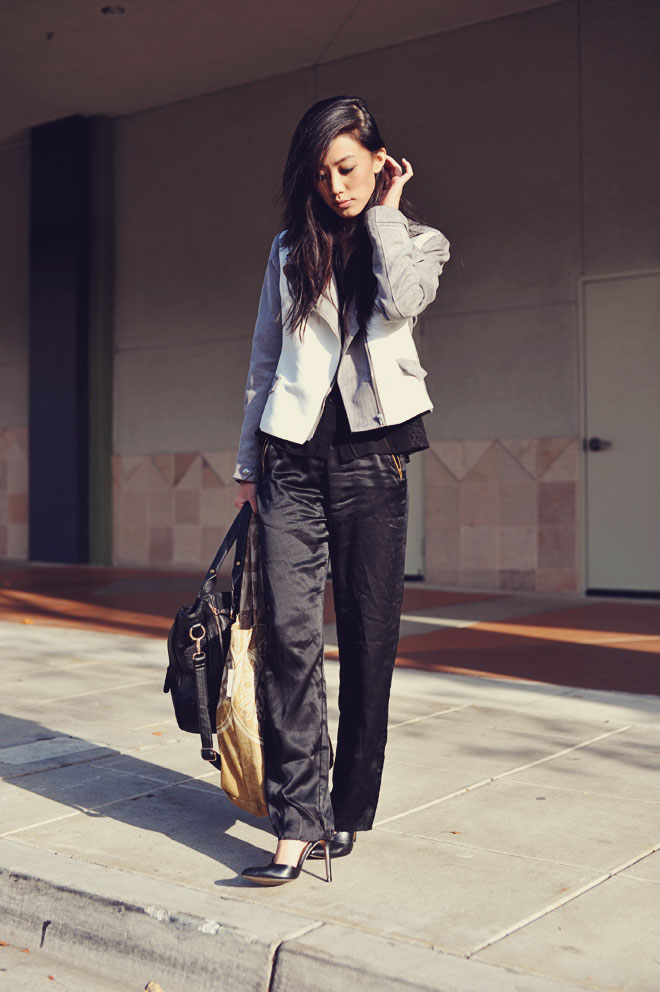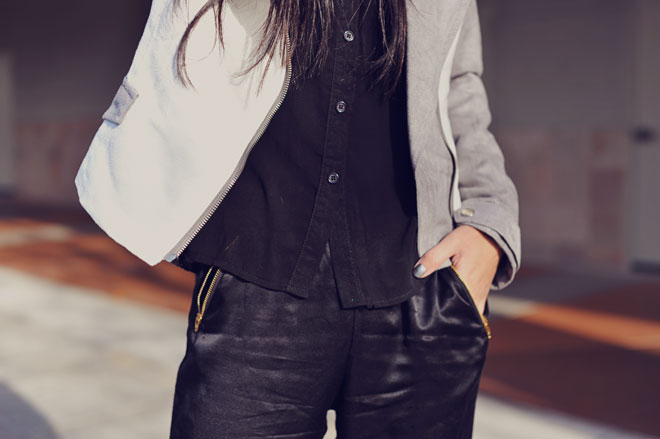 Romwe suede jacket, LNA silk pants, Zara heels, Melie Bianco bag

I love lounging around in silk and untucked blouses on lazy Sundays - it just seems so appropriate. Caught up with a friend over gourmet waffle sandwiches and did some grocery shopping at Trader Joe's. The weekend ended pleasantly over a dinner for two - we had ramen and sushi, enough to warm up the lover boy and I on that seriously cold Sunday evening. If you can't tell, I reminisce about weekends because I'm always looking forward to it on any given weekday.

I've been a huge fanatic of these LNA pants I got from Shop It To Me. They're comfy but chic, I like that. SITM is a really useful website if you're a chronic shopper - you love to shop, but can't afford to always buy everything at full price so SITM does the sale searching for you and notifies you when the pieces you've been scouring have gone on sale.