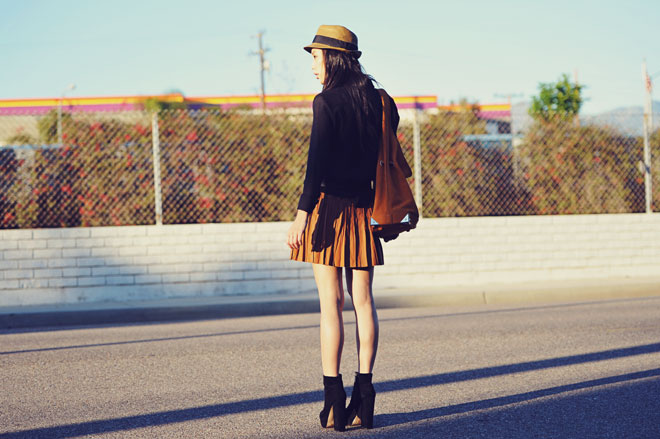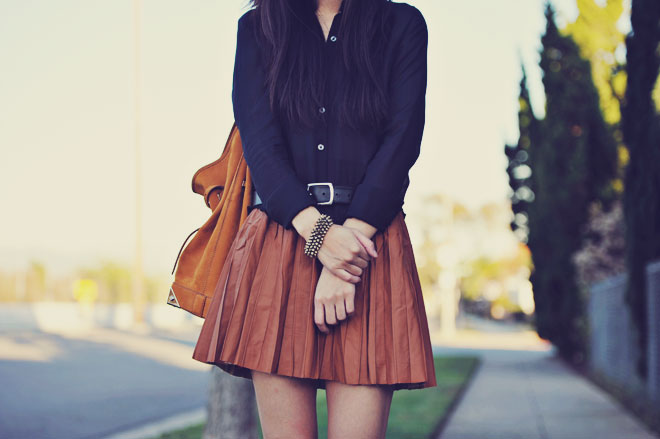 In My Air blouse, Ark & Co. skirt c/o Nasty Gal, Alexander Wang tote, Dolce Vita boots, Forever 21 hat

Right now, it's all about pleated skirts (thank you Tammy from Nasty Gal!), sheer blouses, and textured leather for me. I combined my love for all three and formed this outfit for Christmas day, which was as eventful as lounging around in my PJs, stuffing my face with delicious home-cooked meals, and having movie marathons. But now that Christmas 2011 is done and over with, the next big thing to look forward to is NYE! I've got my dress picked out, and I'm pretty excited to wear it... even though the chilly weather won't be favorable.

Anyways, speaking of current obsessions, follow me on Currently Obsessed to keep up with the pieces I'm lusting after. I'm constantly scouring the net for stuff I probably can't afford so it's updated pretty often.