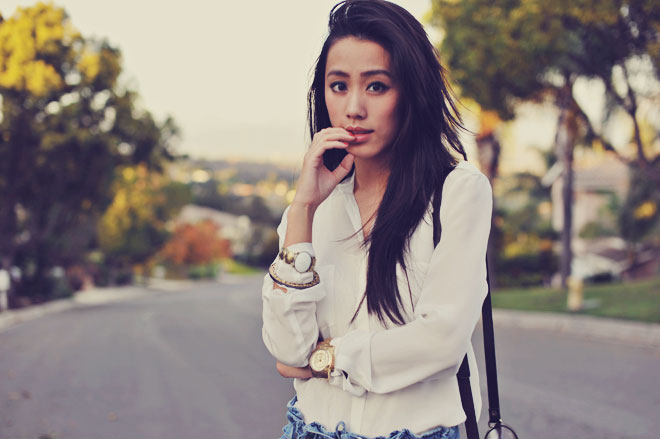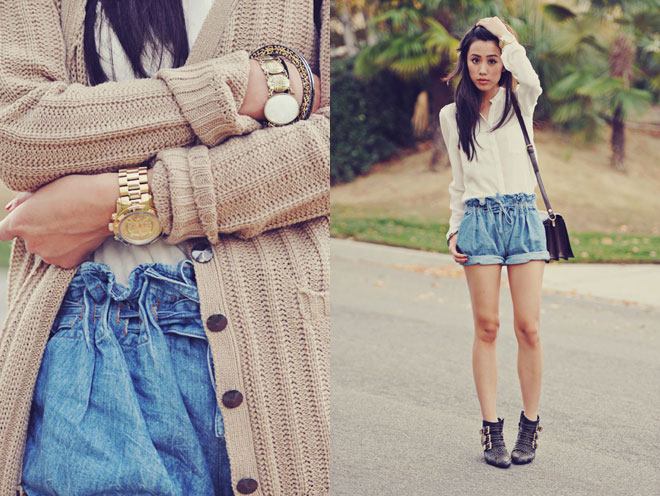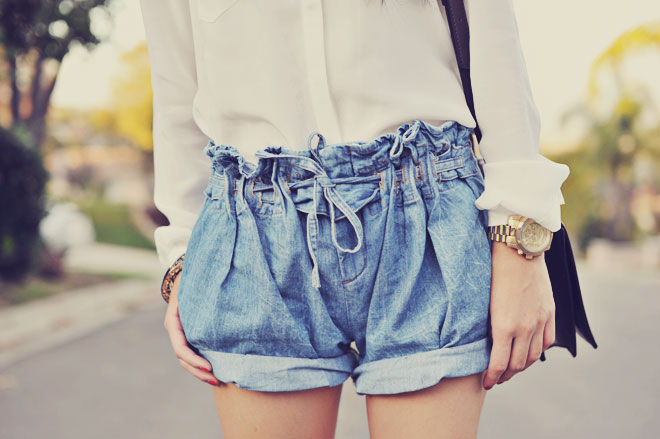 Lamb & Flag cardigan, Zara silk top and bag, Helmut Lang shorts, Jeffrey Campbell boots, Michael Kors watch, JewelMint bracelet, Courtney Kaye bangles

Cheers to a weekend well spent: Thanksgiving food galore and finally, rest long overdue. Of course, I put off emails and other equally important things like trying to get to revamping my blog like I had told myself to a month ago. I realize it is the 21st century and I should be responding in a timely manner but sometimes, kicking back and enjoying the perfect 75-degree weather is just so much more pleasant.

Speaking of emails, I've gotten a few asking about my skincare regimen - normally I would find this topic sort of dull, but lately I've been stocking up on certain products I've come to love and swear by. Will share soon. In the mean time... enter this Kasil Workshop giveaway while you still can, it's open until tomorrow at 11:59pm so get your entries in!

P.S. some readers have asked me to create a Facebook page for updates and whatnot, but I don't think I'm ready for that yet. If you've got Instagram, find me at @_jennyong for personal pictures not posted here. Happy Monday x!