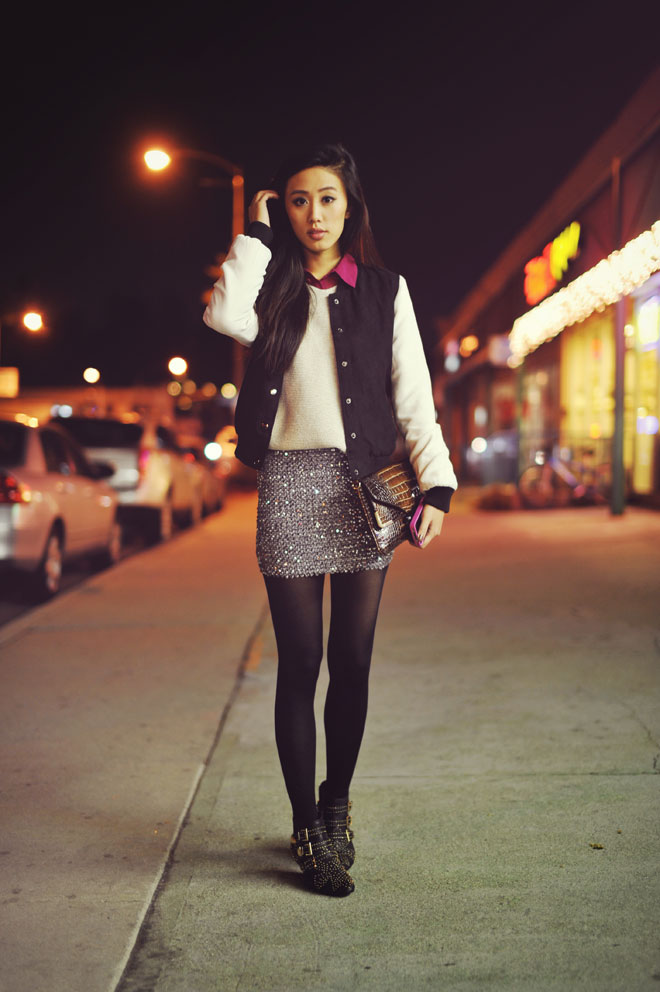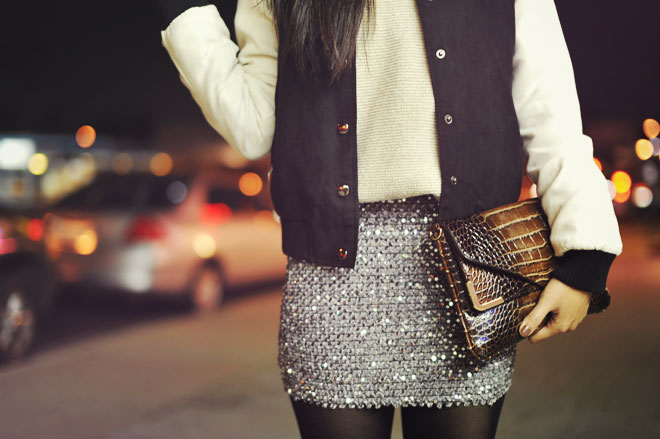 Forever 21 varsity jacket, vintage knit, A'GACI sequin skirt, Melie Bianco clutch, Jeffrey Campbell 'Starburst' boots

Casual night out to a hot pot dinner with the lover boy. Excuse the messy look - I hadn't intended on taking any photos for the blog until he actually pointed out that I hadn't taken a single shot of my skirt and shoes despite how many times I've worn them already. I'm much too attracted to shiny, metallic things as of late. I'd been trying to get my hands on a sequined skirt for some time now, and I love this one from A'GACI - shiny enough to fancy up a casual top. AND, aren't these Chloe-inspired JC boots to die for? I've gotten an overwhelming amount of positive feedback from random people on the streets about these babies. Love them.

P.S. the giveaway with LuLu's ends Monday, enter here.