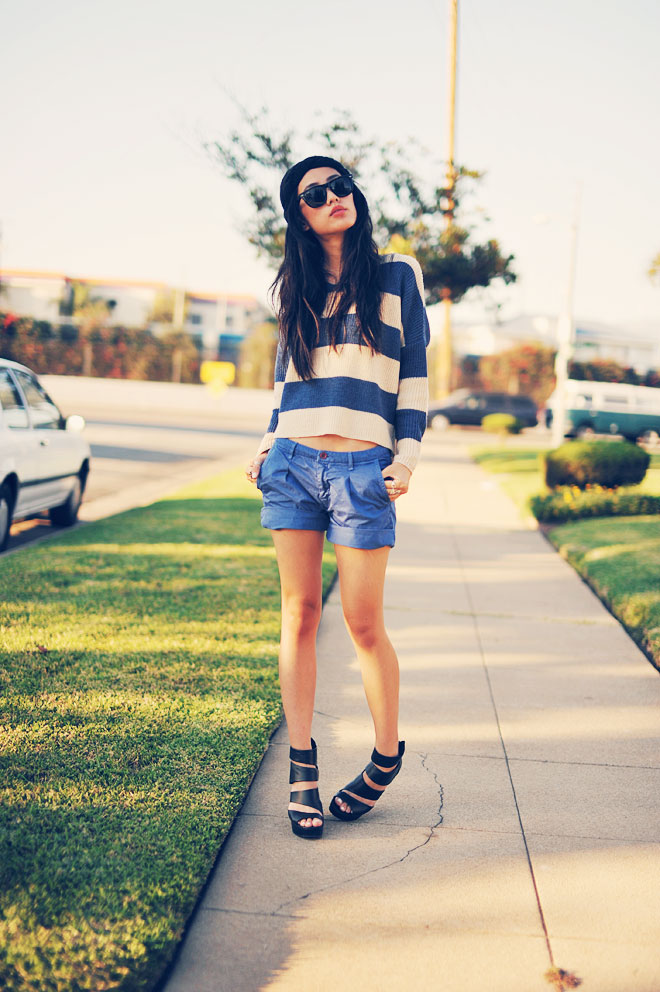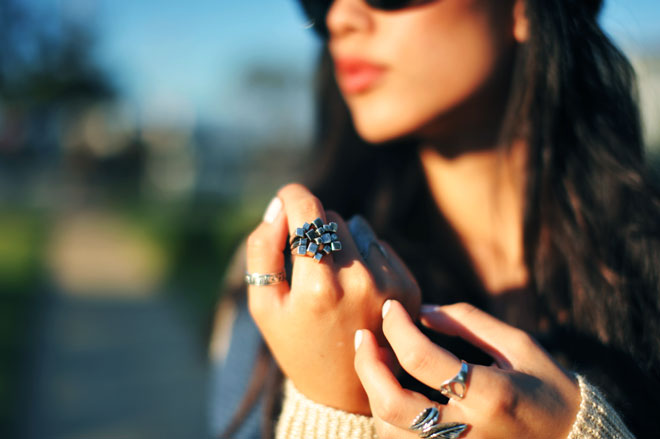 Chicwish striped sweater, Kasil Workshop shorts, JewelMint ring, Guess wedges, Forever 21 headband

Happy weekend! As mentioned in a slew of posts before this one, it's not quite chilly yet, hence the short and one layer top combo. Walking out in this, I felt overly matchy-matchy - the striped sweater and the strappy wedges, the blues - but something about the sunglasses and headband breaking up the outfit (or 'making it', whatever that means) helped appease the scary thought.

I'm still working on the layout, I'm aware for some people my banner's not showing up and that the archive pull down menu isn't working. Gonna devote a bit of time this weekend to tweaking the HTML (you can pretend that you hear me grumbling). In the mean time, expect a giveaway early next week (early next week!). Hope you all have a fabulous Friday... I'm going to be having delicious sushi and watching a movie with my love.

P.S. thanks for all of your suggestions on what to do with my hair! I still can't seem to commit to one idea, though. I need serious help!