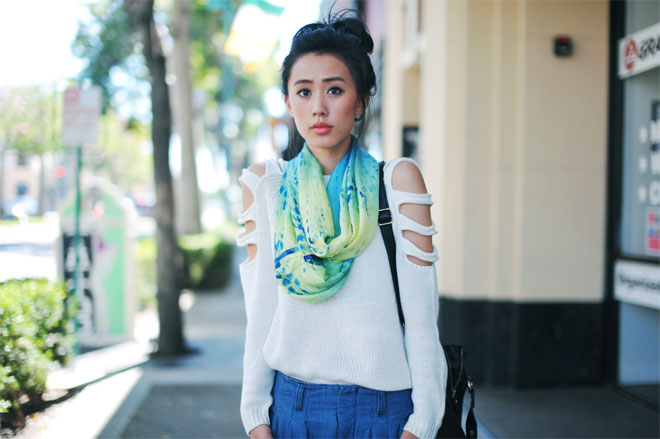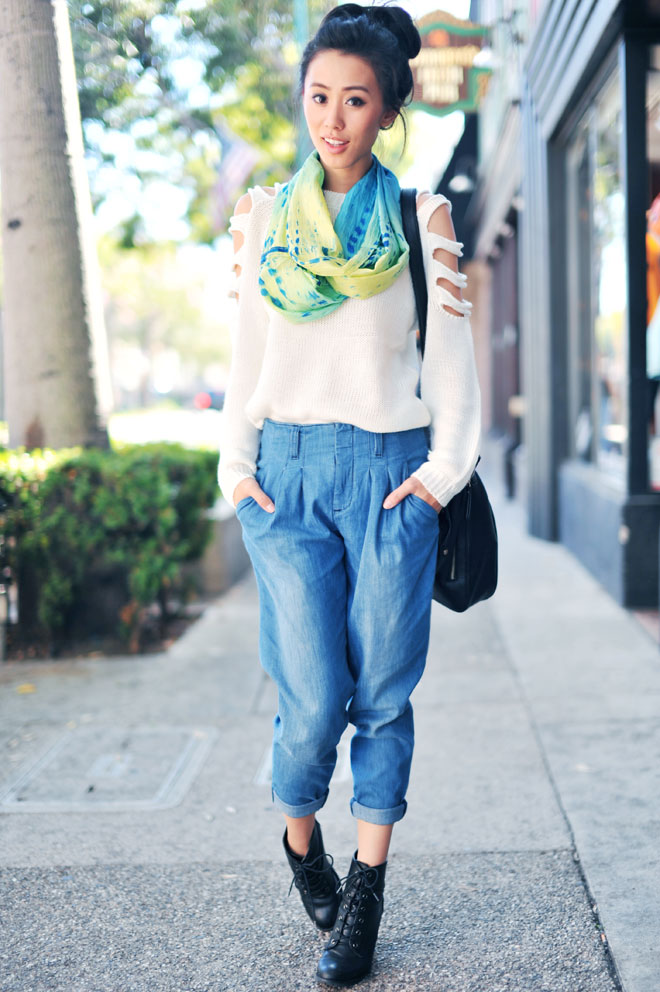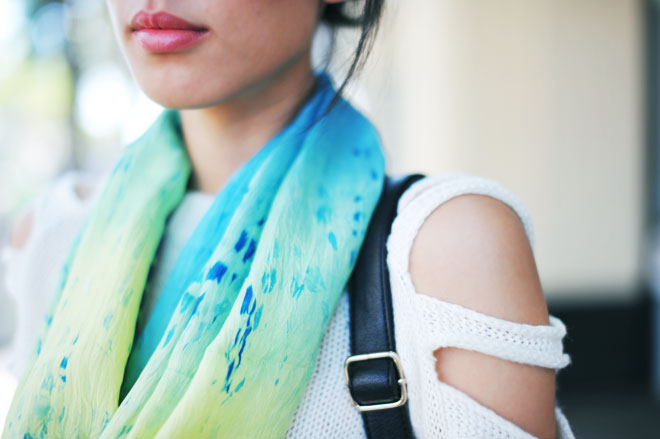 Denj silk tie dye scarf, Causeway Mall knit, Kasil Artisan trousers, Melie Bianco bag c/o LuLu's, Forever 21 boots

With it being 80-90 degrees in the middle of October, I think it's perfectly okay for me to be donning spring/summer brights, no? ...On top of loose knits with sleeves almost entirely cut out and relaxed-fit trousers that are much roomier than necessary?

I want to dabble in chunky-knit wearing, with this sweater, or with this fine cashmere piece. I find myself wanting to shop for fall but just coming out disappointed (not in the clothes) because I really can't reasonably dress for the cold anyway. Autumn, where you at?