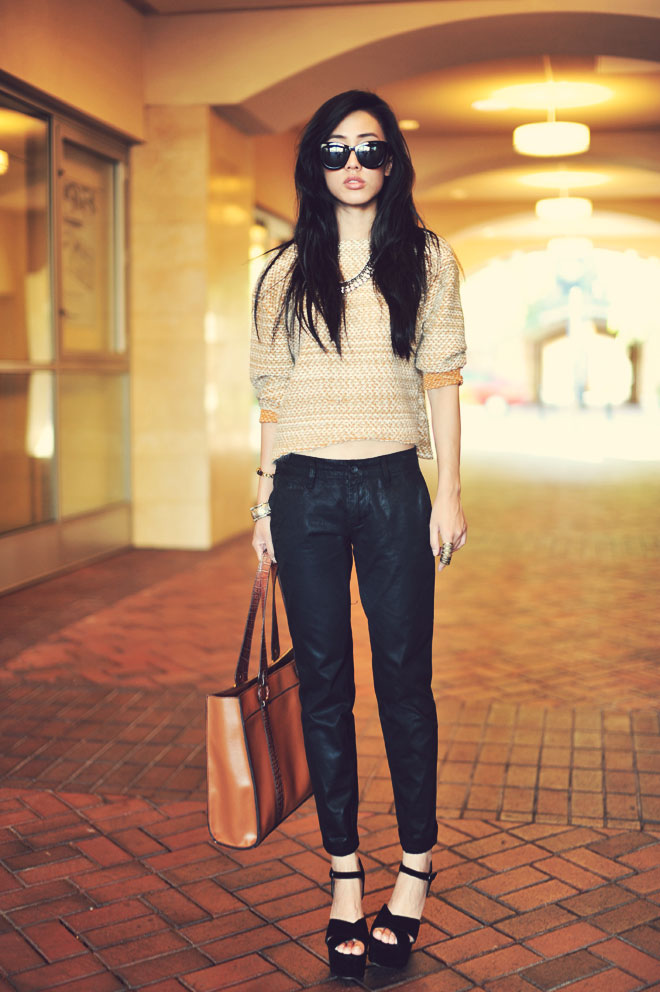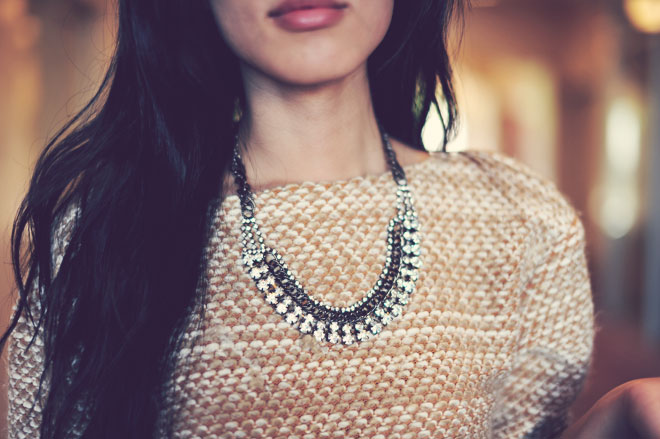 Shoppalu Lustre 'Harvest Moon' jumper, Kasil Workshop coated trousers, Steve Madden wedges, T+J Designs necklace, Forever 21 sunnies, Jewel Mint 'Mumbai' bracelet, VJ Style ring

Running on low fuel at this moment... trying hard to get through the week alright! This gets redundant, I know, but man I can't wait until the weekend. I'm in the process of rearranging and painting my room and it's not looking pretty. Not comfortable, either, sleeping in a tornado explosion. Did I mention that I can't wait for the weekend?

My iPhone 4S is finally coming in today and I've already made sure to make some time to play with Siri - obviously high on my to-do list. Anyone know of cute cases for the iPhone (4/4S)?