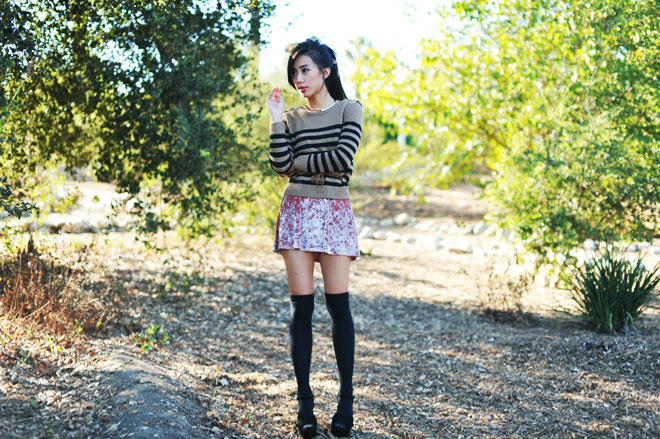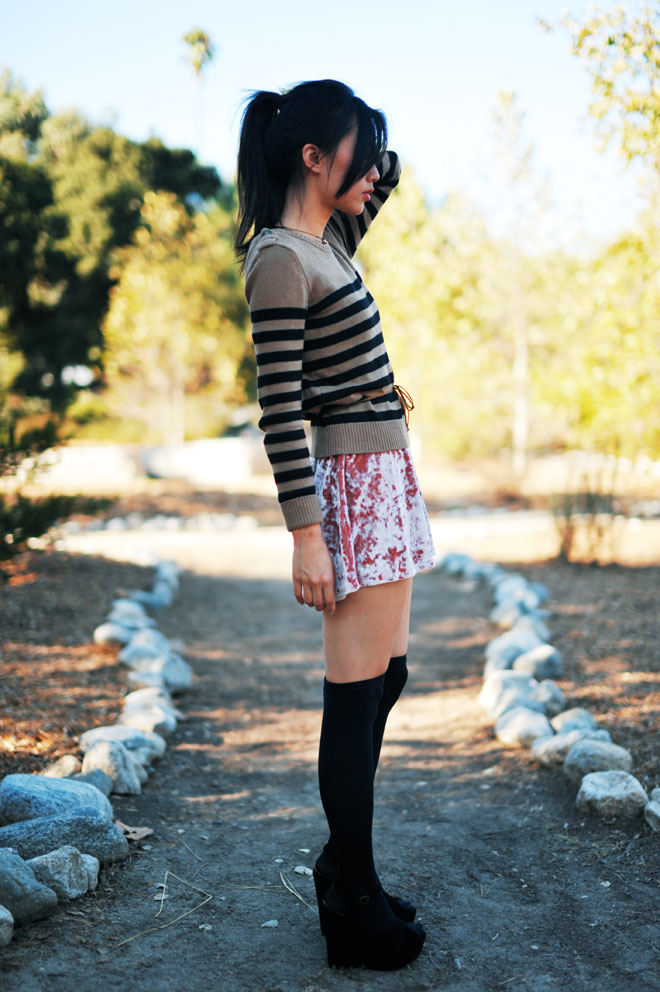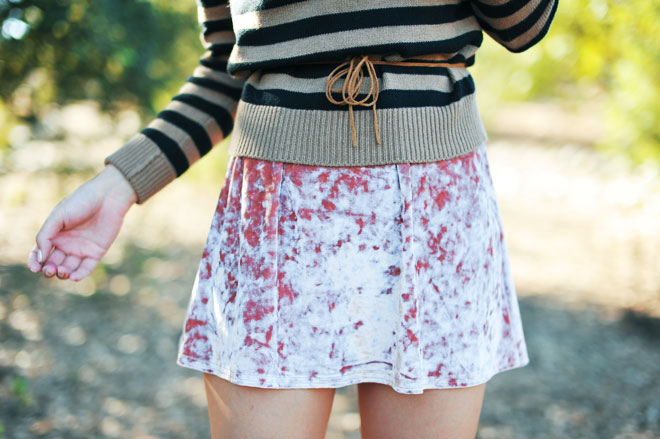 Kimchi Blue velvet dress, Forever 21 sweater, H&M choker, Steve Madden wedges

In love with this velvety material and the blush color. The thing with LA weather, especially in the fall/"winter", is that you never know how you're gonna feel, I mean, consistently. You're cold one hour, and then you're feeling all sweaty the next. I thought it was perfectly convenient to pair this short velvet dress with black thigh highs... to you know, brace myself for the inconsistency that is California autumn.

Not that I don't wear boots any other time, but wearing MORE boots in the fall just seems as natural as pulling out your plaid shirts for the season. I'm particularly in love with these ones:

1. Jeffrey Campbell 'Northern Lights'
2. Rag & Bone 'Mid-Moto'
3. Jeffrey Campbell 'France Wrap'
4. B Brian Atwood 'Paramour'

First... how gorgeous is the wine color and little snakeskin detail on that Brian Atwood boot? Ugh. Most likely going to go with the first one (I wish I could afford the Rag & Bone pair). JC knocked the beautiful, studded Chloe boots to a capital T. Let's face it, I'll never, ever, spend $1,200 on any pair of shoes... these JC ones, at $1,000 cheaper, will suffice.