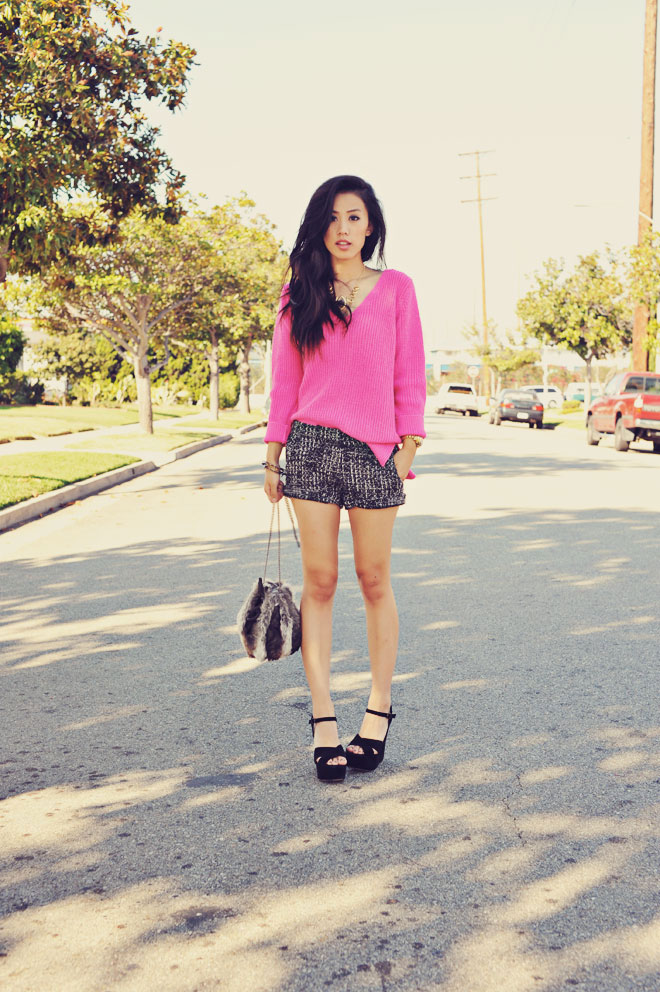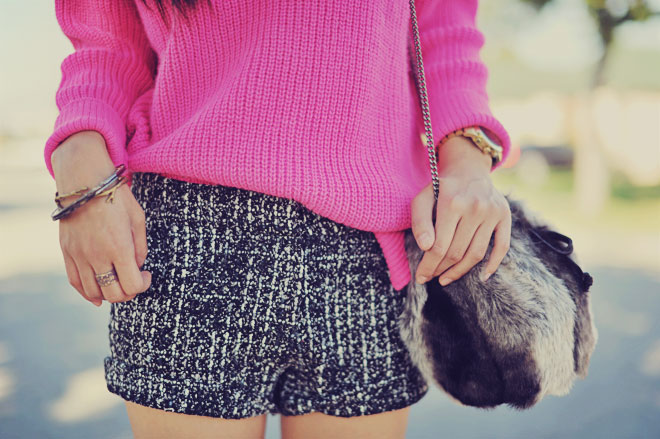 Zara jumper/bag, A'GACI shorts, Steve Madden wedges, Michael Kors watch, Urban Natures family tree bangle/ring, Courtney Kaye bangles/necklace

Whoops, sorry for the blinding pink. It just so happen to be the brightest day of the week, too. Ha. I'm sure it was an eye sore for people walking through the Grove - that's where I was this weekend anyway. Did a lot of shopping and now my bank account is whimpering a bit. That's what I get for putting off shopping for so long.

So in celebration of Halloween... I ended up doing nothing. Life got a tad too hectic for me to attain a costume, let alone enough time to sit down and come up with something. Hope you all had/have a rad Halloween!