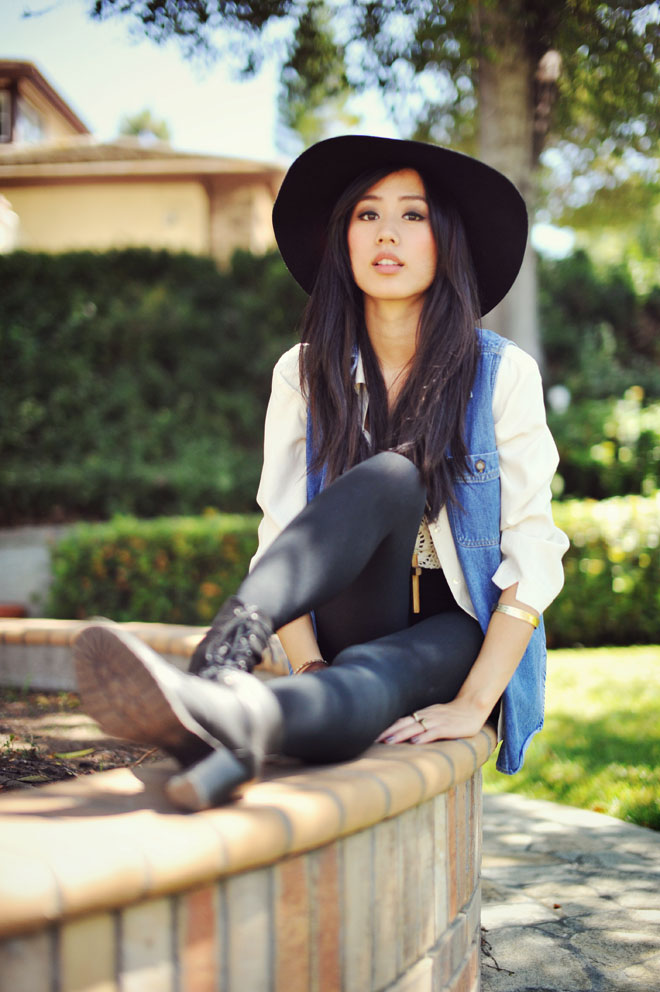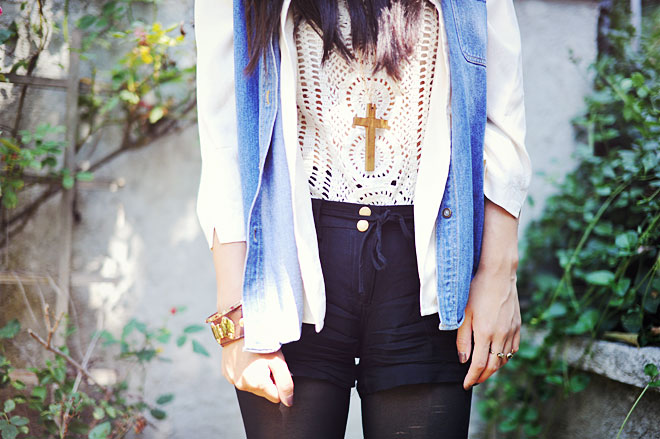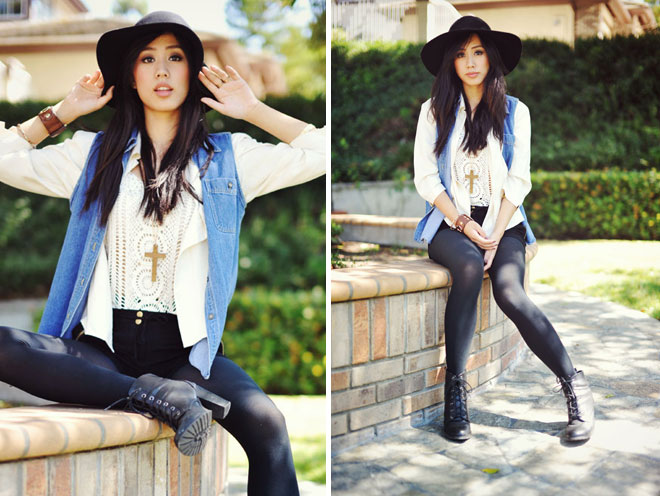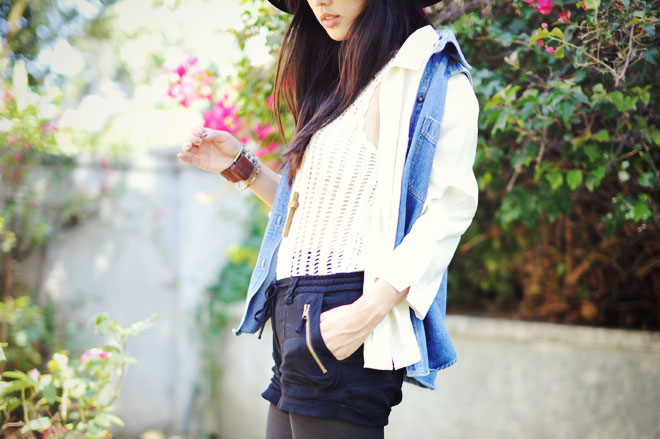 vintage denim vest, vintage silk blazer, Nordstrom wool hat, Forever 21 crochet top/boots, American Rag shorts

As always, I'm hitting all my faves at once: denim, black tights, shorts, big hat, and something silky. The past two weeks I've been salivating over fall looks and pieces -- yes, it has been 80+ degrees but meh, it's August and for that alone I have reason to start peeping what's in store for autumn. I'm falling in love with shearling/wool, boots, backpacks, hats, and scarves all over again and I couldn't help but pick up this floppy wool hat from the Nordstrom sale early last week during their anniversary sale. I've come to appreciate wool for its versatility and renewable fibers after visiting the We Heart Wool website... and plus, wool just screams autumn and winter.

I was recently approached about the possibility of joining Blogger's Wardrobe, a network that connects bloggers with worldwide brands. I hope to participate and fulfill my ambitions as an amateur stylist and photographer, capturing the finer things in life. Ultimately, Blogger's Wardrobe provides the quintessential blogger's dream: clothing, soirees, travel, and more. Sounds amazing, right? Check out ways you might be able to join here.