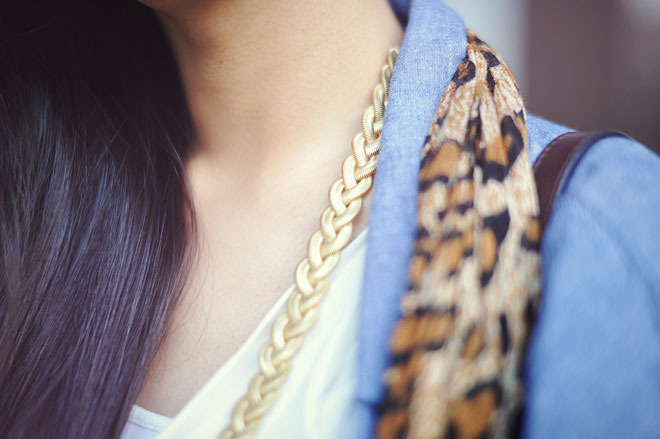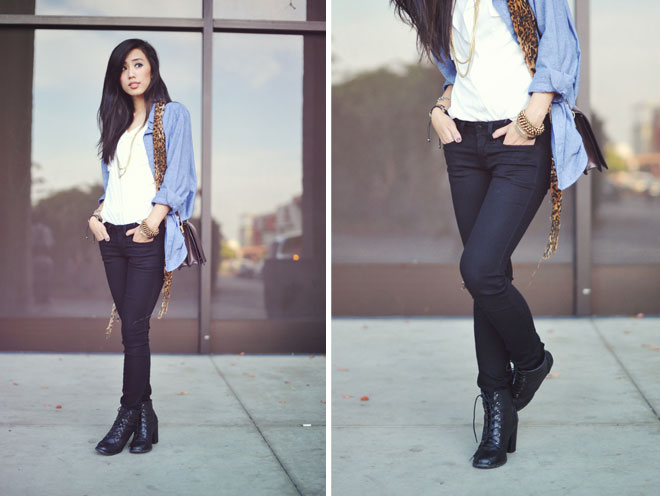 Urban Natures braided necklace, American Apparel chambray shirt, Chicwish blouse, BEBE skinnies, Urban Natures 'Give Hope' bracelet, Forever 21 boots

Back to the denim, the black and the whites, the tinges of gold and leopard... the "yooszh" (usual). If you're looking for a solid pair of black skinnies, the Signature Skinny Jeans from BEBE are good ones to pick up - they're soft, comfortable, bordering glam... if that combo even makes sense. It has such a rich black color but the super dark hue is fantastic because it makes you look pretty badass.

Side note: I've been wearing this 'Give Hope' bracelet for days - can't put it down because I just love the mixed metals and the finish of the bracelet. Can you believe it was made from 100% recycled materials? Along with that, anything you get from Urban Natures, 10% of profits go to children in need.