Something other than denim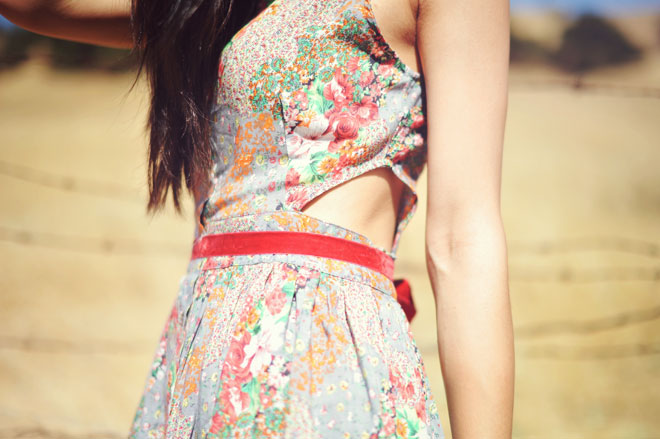 Sans Souci cut-out floral dress

As much as I like to don a bunch of layers with the American staple (our most coveted, denim), I do like to occasionally dress appropriately for summer ha ha. Cut-outs are everywhere, it seems, and there are so many cute dresses I've come across but never one that fit me right. I picked this one out a month ago while shopping and thrifting in L.A... love how scattered the flowers look and how they vary in size. When it looks like the floral design follows no particular pattern, it seems less girly to me -- which I like.

Speaking of denim, my life has been seemingly revolving around it -- previewing the Gap 1969 line of denim, Bebe's new collection, Kasil's S/S '12 shoot... I have more fun stuff to share in the next week or so, but in the mean time... happy Thursday!