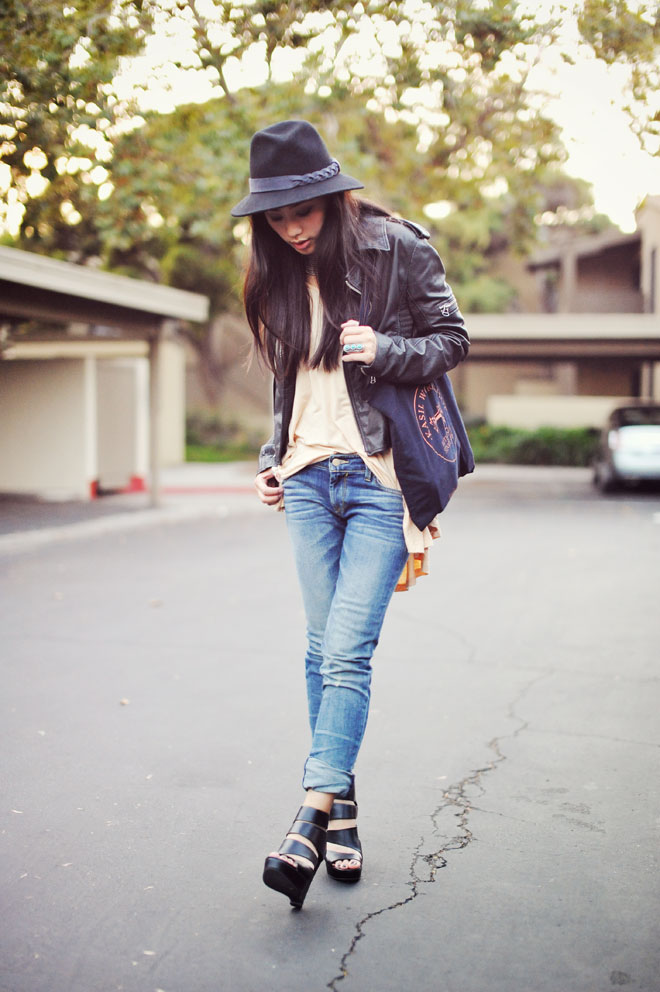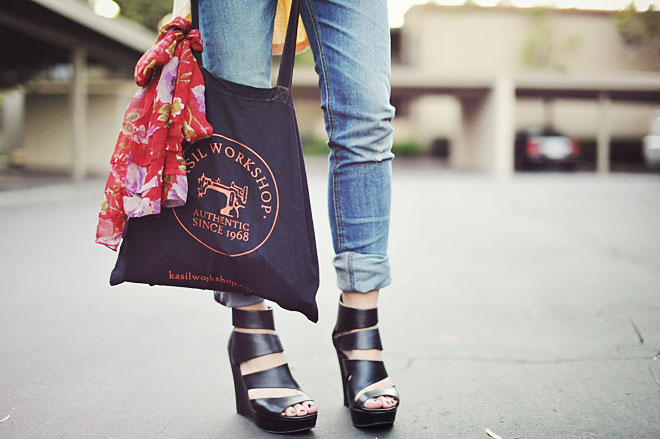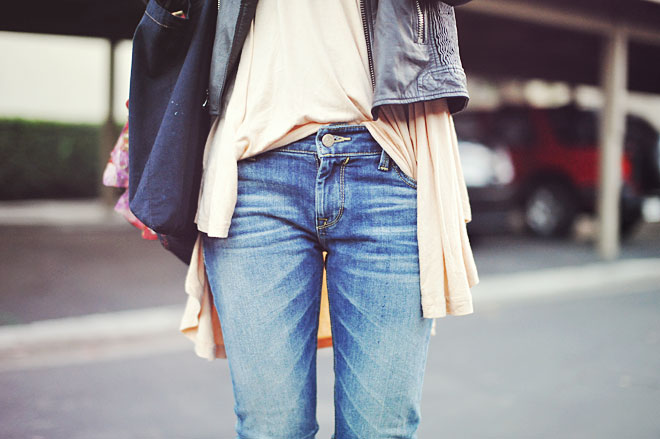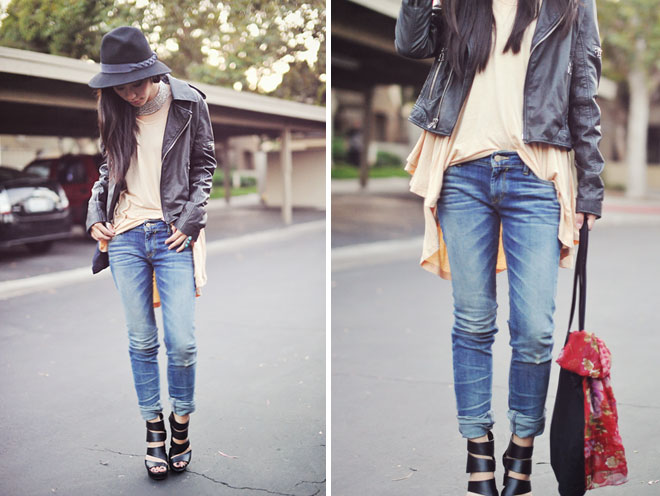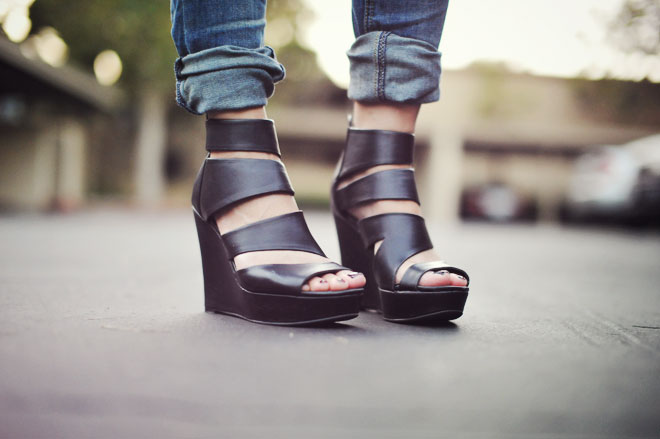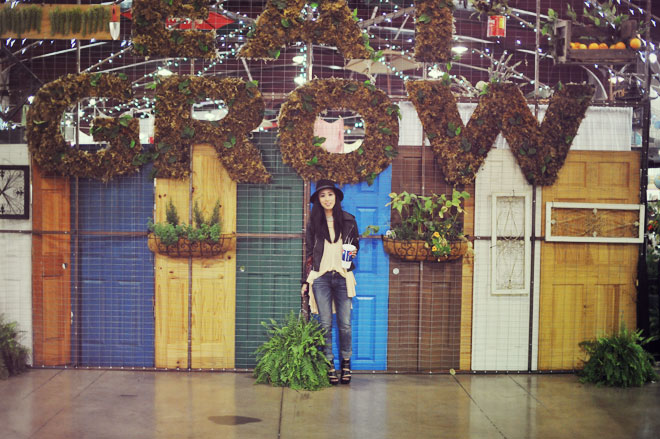 Joe's Jeans jacket, VJ Style blouse, Kasil 'Benatar' skinnies, Guess wedges, Forever 21 choker, Jessica Simpson hat

1. How amazing are these skinnies from Kasil? The fit and the wash are killing me. I love this pair.
2. I've been waiting for the weather to turn nippier so that I could wear my favorite leather jacket from Joe's. Perfect zippers on the sleeves.
3. The VJ Style blouse is so flouncy and cute - I twirled around in it all day (sans leather jacket) before heading to the OC fair. Pretty girly, which is why I paired it with leather + denim + leather.
4. Guess wedges are the most comfortable wedges I have to date. Walked around the OC fair and did not feel pained at all. Okay, maybe six hours later, but yeah... six hours is a long time.
5. Since I seem to be talking about every single piece, I might as well mention that I love (!) this silver choker from Forever 21. They've been coming out with lots of cute necklaces and I'm glad I stopped by randomly last week.
6. I've been doing some thinking and reflecting and the last picture just kinda sums up, ultimately (and simply), what I want to do: grow.