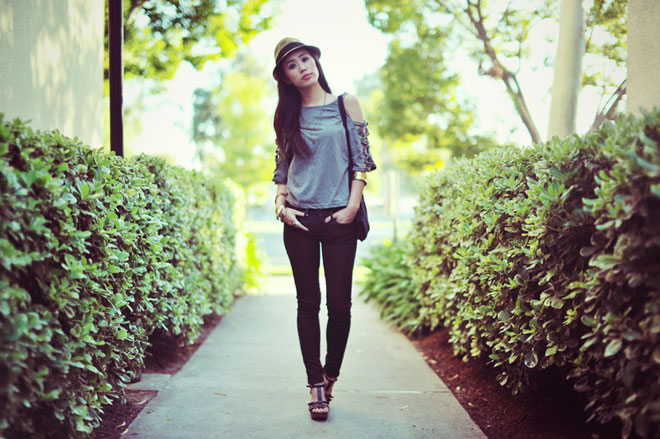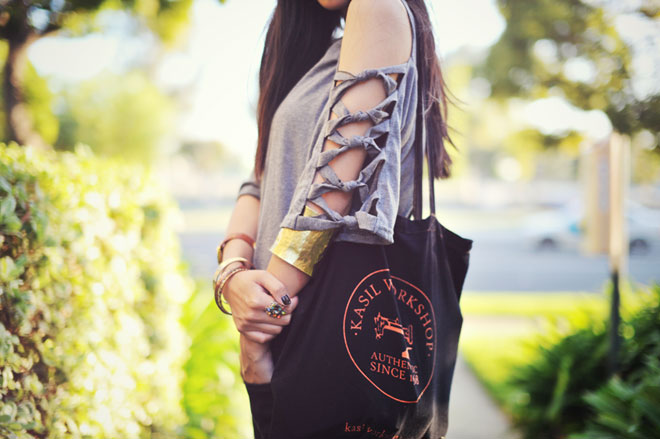 Pinkbullet top, GAP 1969 skinnies, Forever 21 hat and platforms, Darrell Roach cuff

Laid back look in these, yet again, ultra comfortable skinnies from GAP's 1969 line. These fit more like jeggings, I feel, but they have a sort of thickness that resemble a normal pair of denim jeans... comfy to move around in regardless of which of the two the skinnies feel more like. I thought about what was timeless for me and I think it's safe to say that boot cuts and skinnies will forever be staples.

Hoping to soon upload and organize the behind-the-scenes pictures I took of Kasil's S/S '12 shoot on Wednesday. Perfect summery denim pieces in your typical desert background... the pictures look so, so good.

Slightly disappointed I won't be at Outside Lands in SF but I'll try to make up for the lack of excitement by guiltily downing turkey legs and fried crap at the OC fair this weekend. Yum...