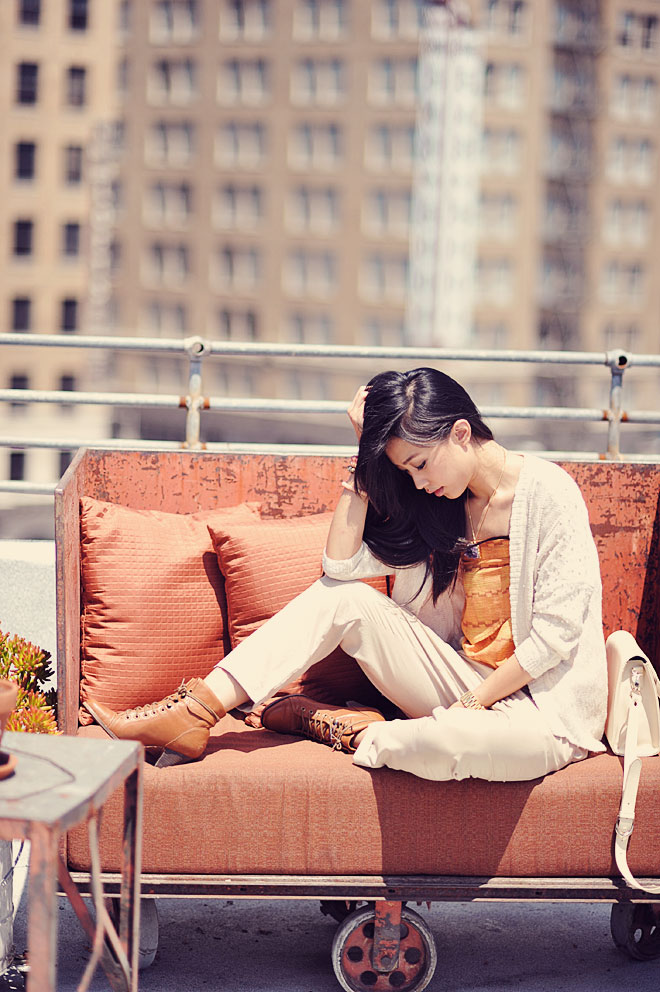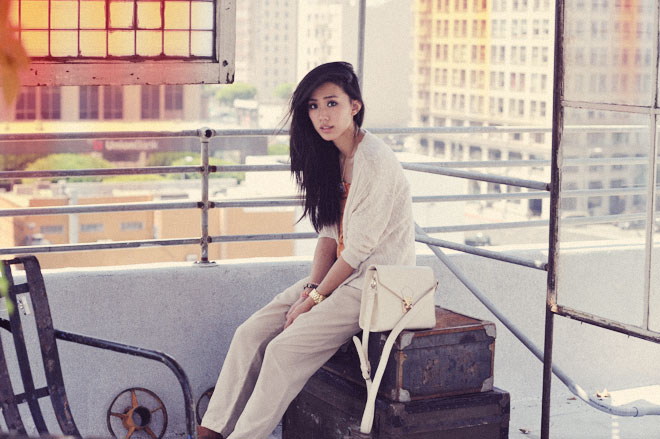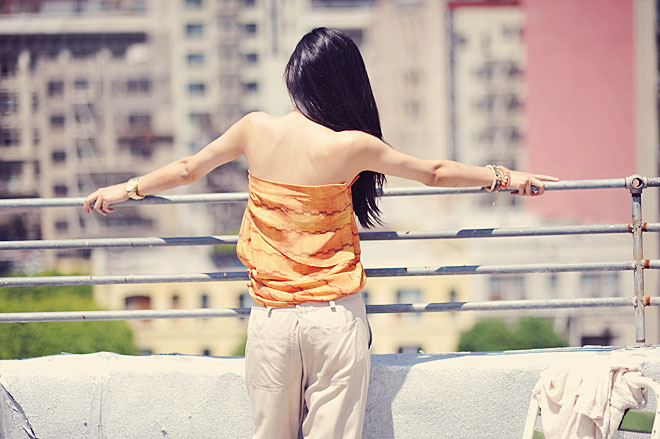 Leyendecker pants, Toi Et Moi cardigan, Romwe bag, Jeffrey Campbell booties, Michael Kors watch, Beso Beso bracelets and necklace

I was invited to the Dietch PR building in DTLA to style some stuff and again, it felt like real life Polyvore. SO fun perusing through racks and racks of great pieces from AGAIN, Generation Love, Leyendecker, Kahlo, J Park... I liked the simpleness of the Leyendecker pants (so soft!) and the Toi Et Moi cardigan so I thought maybe a pop of sunshine would go nicely with them.

Happy hump day! Can't believe this is my last post for August... and in 7 days I'll be in New York, breathing that East Coast air once more. EXCITED! Except I'm anxiously waiting for the arrival of my Urban Decay NAKED Palette and my black boots from Topshop. I've been an online shopping rat, trying to find the right black boots to graze NY grounds with, and alas I resolved on getting their (restocked!) Ambush. They bear a resemblance to the pretty-much-perfect Acne Pistol boot and I hope they do not disappoint, fingers tightly crossed. Let's hope I receive them before I board my plane first, ahh.